Both Liverpool and Leeds United have bigger rivals, but their past success means Tuesday's game at Anfield is more than just another League Cup tie.
In the mid-to-late 1960s Liverpool and Leeds began a rise which would eventually see both clubs reach their peak years.
Liverpool's time at the top was longer and more sustained, lasting until the late 1980s, while Leeds enjoyed 10 years challenging at the summit of English football from 1964.
Origins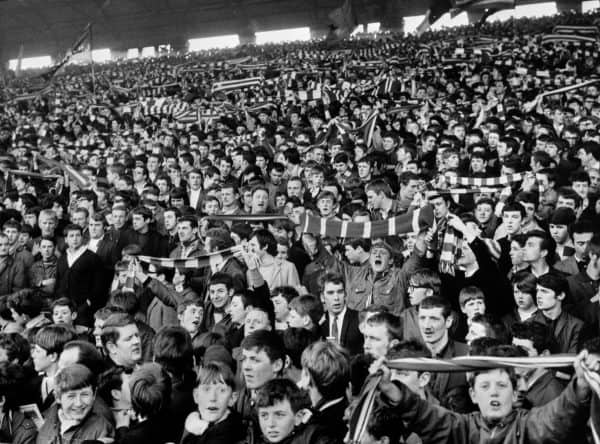 Leeds United Football Club emerged from the embers of the Leeds City club when the latter was disbanded in 1919.
They were elected into the Football League in May 1920 and started life in the Second Division, a division which they would visit regularly during the next 96 years.
The sides first met at Anfield in 1924 where a goal from inside forward Dick Forshaw gave the Reds a 1-0 win.
Leeds kept legendary Liverpool goalkeeper Elisha Scott busy, and his save from the visitors' Glaswegian forward Percy Whipp provided a highlight on a blustery day on Merseyside.
The teams would go on to enjoy a competitive rivalry in the '60s and '70s when both clubs were on the rise. Don Revie managed Leeds for 13 years during this period, taking the club from the brink of relegation to the Third Division in 1962 to First Division champions in 1969.
During their rise, Leeds faced Bill Shankly's Liverpool at Wembley in the 1965 FA Cup final, in what was to be Liverpool's first FA Cup win.

The game finished 0-0 after 90 minutes, but fans were treated to three goals in extra time.
Roger Hunt opened the scoring just three minutes in, with Billy Bremner equalising before Ian St John headed the winner.
Leeds' rise continued as they finished runners-up to Liverpool in 1965/66, but the roles were reversed in 1969 when the Yorkshire club took their first league title.
Revie's side would finish second for the next three seasons before eventually winning their second title in 1974, and again Liverpool finished just behind them.
Contrasting Fortunes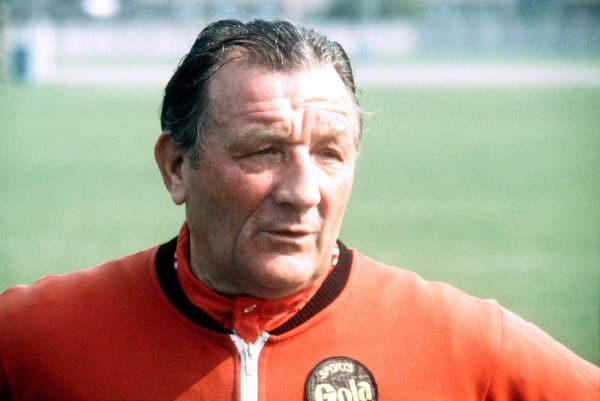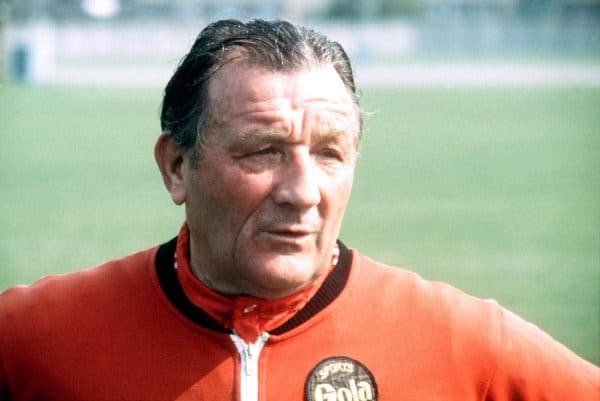 1974 saw managerial changes at both clubs. Revie left Elland Road to manage the England national team, while at Anfield, Bob Paisley stepped forward in the Boot Room to succeed Shankly.
As Liverpool grew, turning into a European powerhouse under Paisley, Leeds faltered under Brian Clough, who lasted just 44 days.
They did, however, reach the European Cup final in 1975 under Clough's replacement, Jimmy Armfield, where they were beaten 2-0 by Bayern Munich.
The sides played out a 1-1 draw in the 1974 Charity Shield, with Liverpool winning on penalties, but the game is remembered for the scuffles between Bremner and Kevin Keegan, sparked when the latter was punched to the ground by Johnny Giles earlier in the game.
Both Keegan and Bremner were eventually sent off, but Giles remained on the pitch.
Leeds' last victory against Liverpool under Revie came at Elland Road in 1973, and they wouldn't beat them again until 1991, a record which wasn't helped by the eight years they spent in the Second Division from 1982.
The Last Title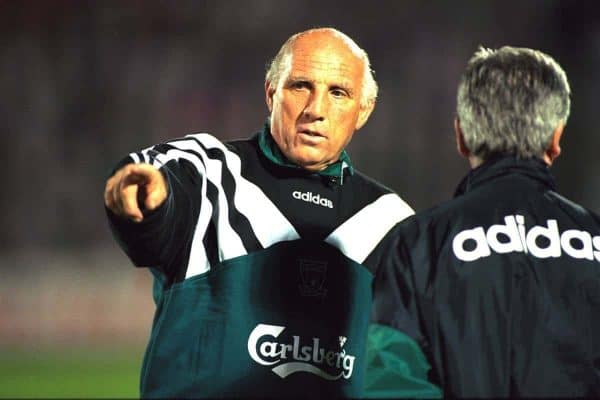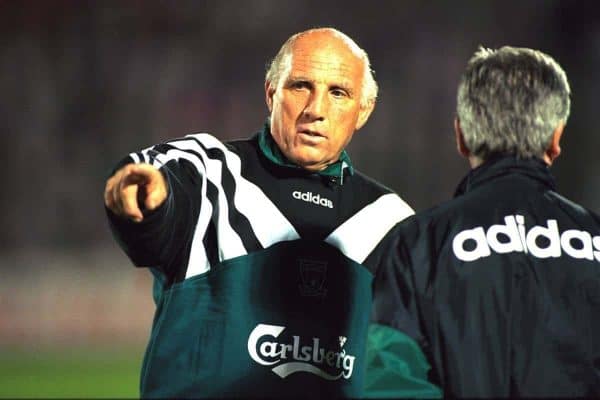 One of the more memorable games of the '90s was the 5-4 thriller at Elland Road in 1990/91.
Ronnie Moran's Reds found themselves 4-0 up with just over 20 minutes remaining thanks to first-half goals from Ray Houghton, Jan Molby, David Speedie and John Barnes, but four late strikes from the home side had Liverpool holding on to victory courtesy of Barnes' second.
Liverpool finished runners-up to Arsenal that season, following Kenny Dalglish's resignation in February, and it was to be a sign of things to come in the club's quest for a 19th league title.
Leeds were experiencing a resurgence under Howard Wilkinson and won their third league title in 1992, but Liverpool finished a lowly sixth under Graeme Souness, though they did win the FA Cup.
1992 was the last time either side won the league title, and also the last for an English manager.
One of the more remarkable individual performances in this fixture came at the turn of the century, when four goals from Mark Viduka gave Leeds a 4-3 win at home to Gerard Houllier's Liverpool.
With both clubs succumbing to the dominance of Manchester United and Arsenal in the Premier League era, the Liverpool Echo dubbed it a "Clash of the Great Pretenders."
Australian centre-forward Viduka was unstoppable, scoring three right-footed efforts and a header to give David O'Leary's side the win.
It was a day when no matter how many goals Liverpool scored, Viduka would have scored one more.
Houllier's side would go on to win their infamous treble that season, but they and Leeds finished third and fourth respectively in the league behind United and Arsenal.
Fast Forward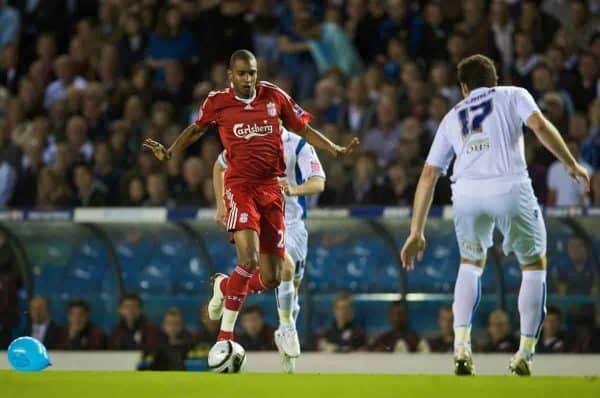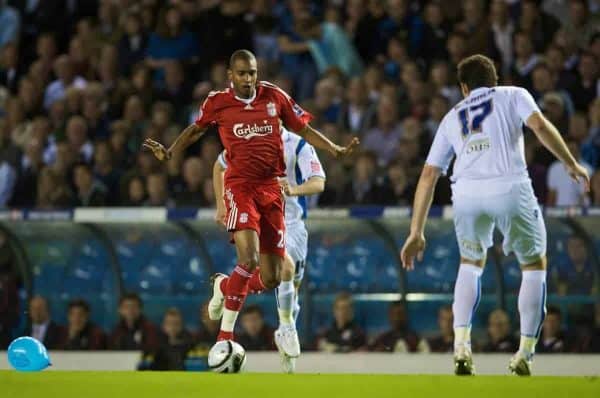 The sides have only met once since Leeds' relegation from the Premier League in 2004, when a David N'Gog goal won a League Cup third-round tie at Elland Road in September 2009.
Rafa Benitez's Liverpool lineup that day certainly had a second-string feel to it:
Liverpool: Cavalieri; Degen (Johnson 72′), Kyrgiakos, Carragher, Dossena; Aurelio, Mascherano, Spearing, Riera, Babel (Skrtel 90′); N'Gog (Gerrard 79′)
Liverpool are likely to field a rotated lineup in Tuesday evening's game, but given how seriously Jurgen Klopp takes each competition, he'll be hoping for something more than an unconvincing 1-0 win.