Liverpool midfielder Lucas Leiva has heaped praise on his compatriot Philippe Coutinho, but insisted "we don't rely on only one player."
Coutinho has been in excellent form throughout 2016/17 so far, with six goals and six assists in 13 games for the Reds in all competitions.
While he wasn't at his best in Saturday's 0-0 draw away to Southampton, this can be attributed to a late return from international duty, and he still created two key openings for his side.
The 24-year-old has taken a prominent role under Jurgen Klopp this season, while Lucas has faded into the periphery, making just two starts in the Premier League.
This has allowed him to assess Coutinho's development, however, and Lucas believes the No. 10 has "gone up another level."
"He has been very important to the team for the last two to three years now," Lucas told ESPN FC.
"But I think this year, he has gone up another level in terms of consistency and numbers and assists.
"He is not a guy that likes the spotlight, but he likes to take responsibility.
"He has been doing brilliant, for Brazil as well, and he is in a very good moment. Everything is happening very quickly for him.
"He just needs to keep going, he can improve because he is only 24 and he has the desire to improve. He will have a brilliant season again."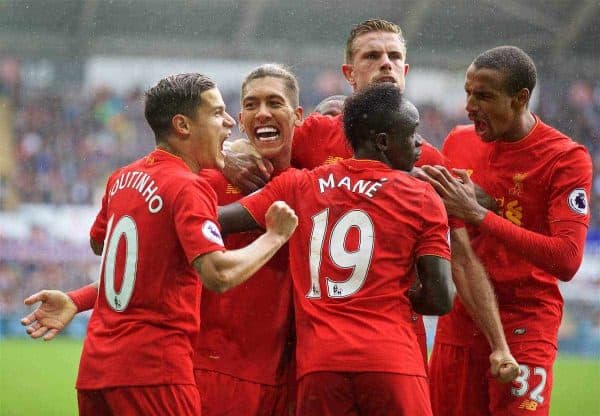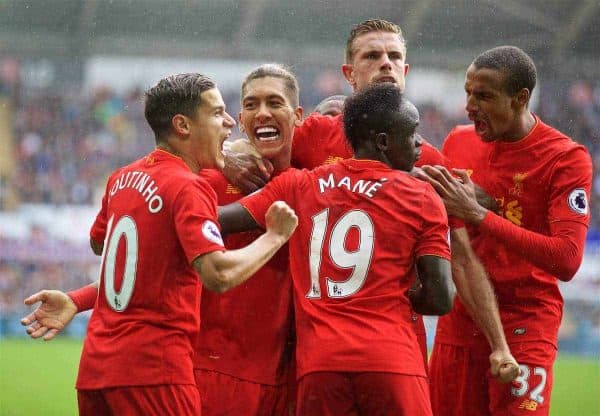 However, while Coutinho leads the charts in terms of goals and assists combined for the Reds this season, Lucas believes it is a team effort on Merseyside now.
This is evidenced by Roberto Firmino's equal tally of six goals and six assists, while Sadio Mane has scored six times and assisted four, and six other players have scored two or more.
"The beauty of this team is that we don't rely on only one player," Lucas continued.
"We had the Chelsea game for example. Roberto Firmino didn't play, Daniel Sturridge came in and we won. Coutinho didn't start against Leicester and we won.
"Of course he is an important player, probably the best in the league at the moment in my opinion.
"But we share a lot of responsibility around the team and I think he feels comfortable with that."
However, Coutinho is certainly one of the stars of the show at Anfield, and Lucas concluded that "he has the ability and the skill to change course of any game over the course of this season."
This campaign could be Lucas' last with the club, with his contract set to expire in 2017, and he will be hoping Coutinho's heroics, and the support his team-mates, can make it one to remember.