Jon Flanagan will get the chance to reinvigorate his Premier League career after the door finally opened for him at Burnley.
The 23-year-old, who is on a season-long loan from Liverpool, has had to bide his time for a chance, but Stephen Ward's hamstring strain has created a vacancy at left-back against Crystal Palace.
Patiently waiting for a first-team opportunity at a recently-promoted side was probably not what Flanagan expected a couple of years ago.
Back then he was a bright young thing at Anfield, a thoroughbred scouser and all the more beloved for it. He played a significant part in the club's thrilling 2013/14 title tilt under Brendan Rodgers, sharing the field with the likes of Steven Gerrard and Luis Suarez and sharing in the heartbreak as they stumbled at the eleventh hour.
An England debut followed against Ecuador, but after a serious knee injury and two operations, he managed only eight games last season.
And so he finds himself knuckling down with the Clarets and eyeing his first top-flight start since May.
Burnley boss Sean Dyche sees the dichotomy in Flanagan's status and appreciates it is not an easy challenge for the player.
"He's only sort of 40 games into his career, but the grandeur of the season he played at Liverpool suggests his depth of experience is greater than that," said Dyche.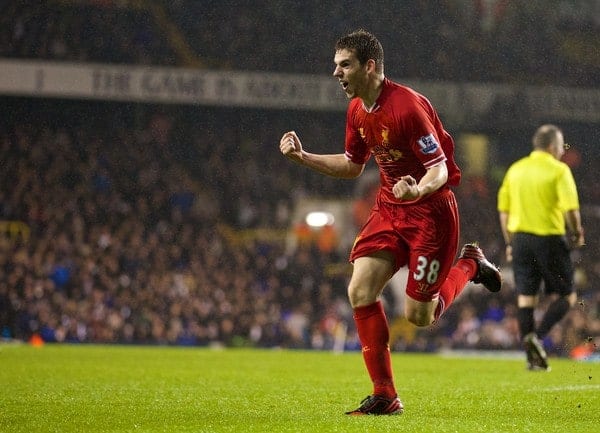 "I've got to be aware of that, he's still kind of a developing player. Not in the same way as some, of course, but he is still moving forward in his game, in his understanding of how we work and how the Premier League works.
"So I'm open-minded about what he can do for us.
"It's a challenge. Here it's different possession stats, different numbers of chances created, a different quality of player. With all due respect, Liverpool nearly won the Premier League and, although I love my players, I'm not saying we're going to win, or nearly win, the Premier League.
"We're a different level of quality, a different level of league understanding, there's different levels of experience in our team.
"It's a different animal he's into with us and so far he's done well with what he's had to do and we look forward to even more going forward.
"He's got a chance because he's worked very hard in training to get up to speed, because when we got him he wasn't quite there."