Jurgen Klopp has hailed the positive relationship of Liverpool's "Brazilian twins," Roberto Firmino and Philippe Coutinho.
Firmino and Coutinho have become two of the most important players within Klopp's Reds squad, joining the likes of Adam Lallana and Sadio Mane in an unstoppable attack this season.
While Coutinho was long established as a key man on Merseyside, it was only after the German's arrival that Firmino began to flourish.
The No. 11 has scored more Premier League goals in 2016 than any other Liverpool player, with 15, also notching more than the likes of Jamie Vardy (14) and Romelu Lukaku (13).
Speaking to the Liverpool Echo's James Pearce, Klopp reflected on Firmino's breakthrough year in 2016, and the 24-year-old's understanding with his compatriot.
"Hopefully he is [happy with his year] but I don't think he thinks too much about it," he said.
"He feels really comfortable in the team and he's a fantastic guy. He loves football so much and he's best friends with Phil.
"Their wives understand each other, they have kids of similar age so everything is perfect. They are the Brazilian twins if you want.
"It's really nice to watch these two completely different players but two players who are both very important for us."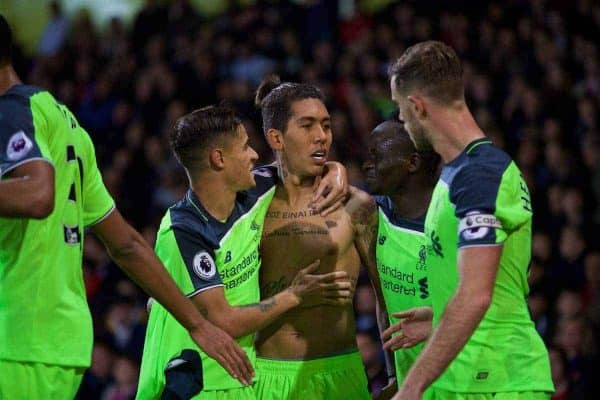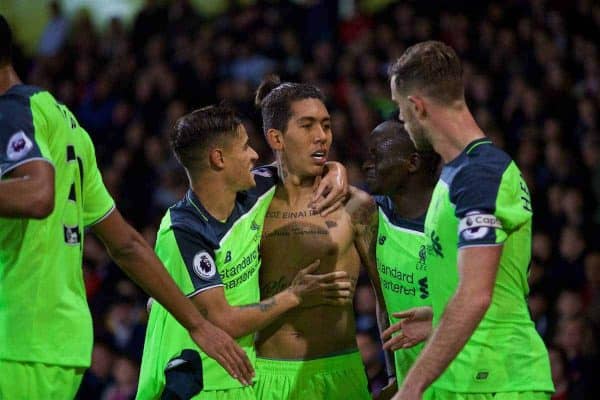 The importance of the duo's partnership has been magnified since Coutinho's injury in November's 2-0 victory at home to Sunderland.
Firmino's goal in the 4-1 win over Stoke City on Tuesday night was his first since taking over Coutinho's left-sided role, with the ex-Hoffenheim man clearly missing his team-mate's service.
However, with Liverpool now on a three-game winning streak without Coutinho, the hope is that Firmino is learning to cope without him.
Coutinho is set to miss the Reds' clashes with Manchester City (December 31) and Sunderland (January 2) in the coming days through an ankle injury.
However, he has returned to training at Melwood as he works towards full fitness.
With Firmino, Lallana and Mane joined by Daniel Sturridge and Divock Origi as attacking options in Coutinho's stead, Klopp is certainly in a better position than last season.
Liverpool are no longer solely reliant on their little magician, but as Klopp will attest, having both him and Firmino together on the pitch is certainly an advantage.