Jurgen Klopp is still considering whether Philippe Coutinho could start against Man United, following reports the Liverpool playmaker was in contention.
Coutinho returned from a long-term ankle injury to turn out as a second-half substitute in Wednesday evening's 1-0 defeat to Southampton in the first leg of the League Cup semi-finals.
After coming through his 29-minute showing unscathed, there were widespread suggestions that he could be due his first start since the end of November when the Reds take to Old Trafford.
But speaking to reporters at Melwood on Friday, Klopp refused to confirm that any of Coutinho, Joel Matip or Jordan Henderson were set to start against United.
"They were all in training yesterday," the German explained of the returning trio.
"I'll wait to see how they reacted to training, then we have to make decisions.
"The last game was only two days ago, so we have to wait for the reaction of these players too.
"Of course, they are much closer than before any other game in the last few weeks, so that's good."
Along with Coutinho, Matip (ankle) and Henderson (heel) have been hugely missed by Klopp's Reds in recent weeks, and their comebacks will be a major boost.
The No. 10 is most likely to start against United, given his involvement against Saints, with Matip the least probable given his lengthy spell on the sidelines.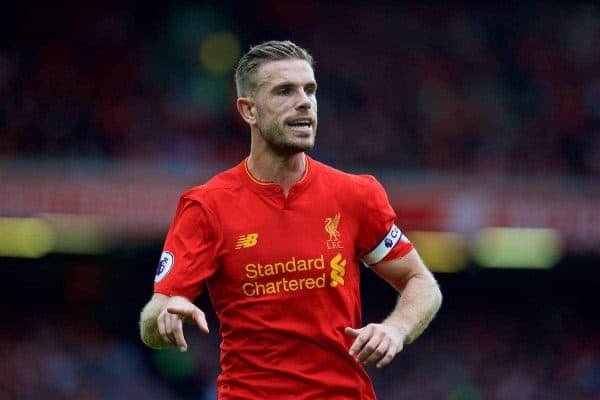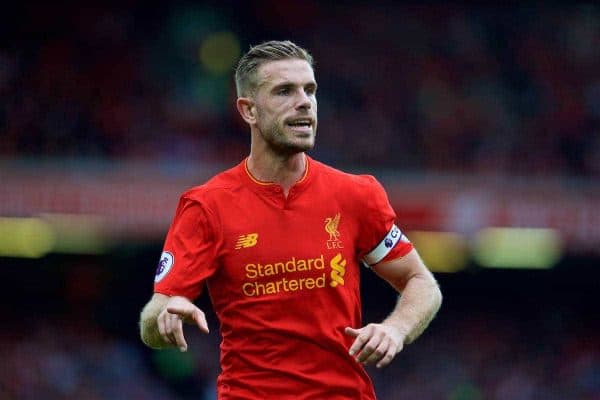 When asked whether the return of Henderson and Coutinho would aid Liverpool's push for victory at Old Trafford, however, Klopp remained bullish.
Though he acknowledged the duo's importance, the German believes his side performed well in their absence.
"When Phil is not playing of course you'll miss his creativity, his finishing and all that stuff," he said.
"He's a very important player for us; the same with Hendo in another role.
"But when they are not available, I don't actually think too much about it, because you have to find other solutions.
"We did pretty well in the past few weeks, especially when we had to play without Phil.
"Of course it needed a little time to adapt to the new situation, because he has a specific kind of play and how he interprets his role as an offensive midfield player defending, most of the time, on the left side.
"But it's good that they are back—if they are back!—they'd help each team, especially us."
With only Adam Bogdan (ACL) and Danny Ings (knee) on the sidelines at this stage, Liverpool are well equipped to contend with a congested, and very important, January schedule.
Though Sadio Mane is also absent, with the winger on duty with Senegal at the Africa Cup of Nations, Coutinho's return should move to shoulder some of the burden.
Victory over United is of paramount importance to Liverpool's title challenge this season, and any of Matip, Henderson and Coutinho can prove influential in ensuring this is the case.