It is the footballing equivalent of an insurance policy, which everyone ought to possess but is ideally never needed. Strength in depth is great in principle but may only be required when something goes wrong.
The current conclusion might be that Liverpool lack it. They have veered off course as they approach a 10th game in 32 days, suggesting that they lack the necessary back-up.
Yet Tuesday's meeting with Chelsea is a clash of two teams with the lowest workload of the candidates. They are title contenders looking to follow the Leicester model. It is only applicable to teams who are not in Europe, like Liverpool and Chelsea this season or Brendan Rodgers' side three years ago.
It flies in the face of modern theories about squad selection and taking the old-fashioned approach of finding a first 11, a system and a style of play and sticking with both. It relies on continuity of selection and consistency of performance.
A glimpse at the league table is sufficient to indicate that Chelsea have found the formula. They have won 15 of the last 16 league games but, in 21st century-football, the more startling statistic may be that only 13 players have begun any of those 16 matches: Antonio Conte's favoured first 11, plus Willian and Cesc Fabregas.
The Italian has a fine alternative in attack and a creative midfield option to his twin destroyers. Whenever they win, it is easy to look at the bench and pronounce that he has an abundance of excellence. It is a theory that is hard to properly prove or disprove.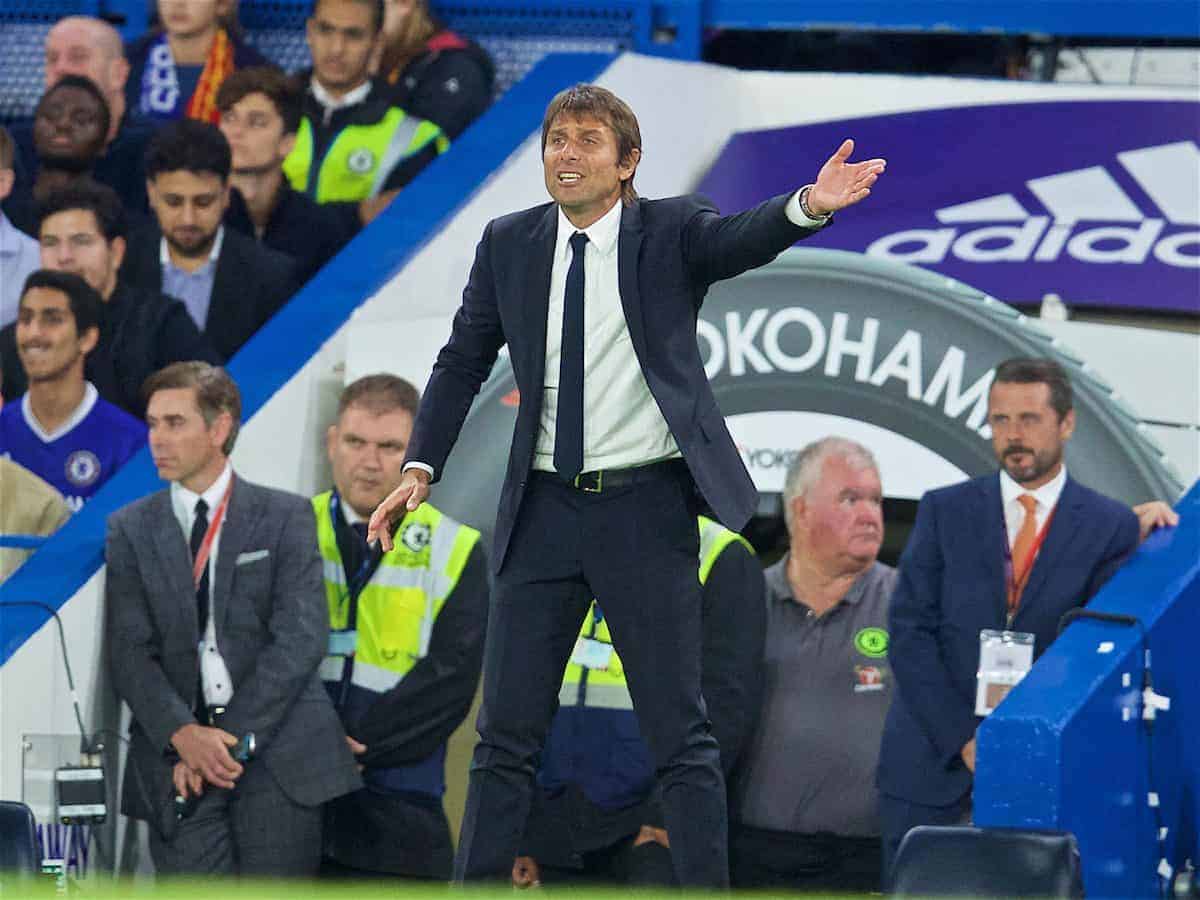 A look at Liverpool offers more interpretations, albeit different ones.
They have shown strength in depth. They won at Arsenal without James Milner and Joel Matip. They beat Manchester City when deprived of Philippe Coutinho and Matip.
They have not shown strength in depth. They lost at Burnley without Sadio Mane. They were beaten at Bournemouth the week after Coutinho was injured. They suffered a shock defeat to Swansea when the starting 11 contained neither Matip nor Mane. They drew with Plymouth and lost to Wolves at Anfield with glorified second-string sides.
Ragnar Klavan can feel a one-man barometer of whether Liverpool have reserves of quality. He was quietly terrific at Old Trafford and Goodison Park, and helped keep a clean sheet against City.

But he was partly culpable for both goals at Turf Moor, swiped at thin air for Nathan Redmond's EFL Cup semi-final goal at St Mary's and contrived, inadvertently, to set up Gylfi Sigurdsson's winner for Swansea. See him in some games and he is a capable understudy, in others a weak link.
The same may be said of Alberto Moreno, hapless at Arsenal but an effective attacking force at Crystal Palace. Or Divock Origi, who veers between feast and famine in front of goal. In theory, Daniel Sturridge offers a potent alternative to the starters. Increasingly, he does not.
If his counterpart Conte has a preferred 11, Jurgen Klopp has a core nine. His strongest side includes Clyne, Matip, Dejan Lovren, Milner, Jordan Henderson, Adam Lallana, Mane, Coutinho and Roberto Firmino, augmented by either Loris Karius or Simon Mignolet in goal and one of Emre Can and Georginio Wijnaldum in the remaining midfield berth.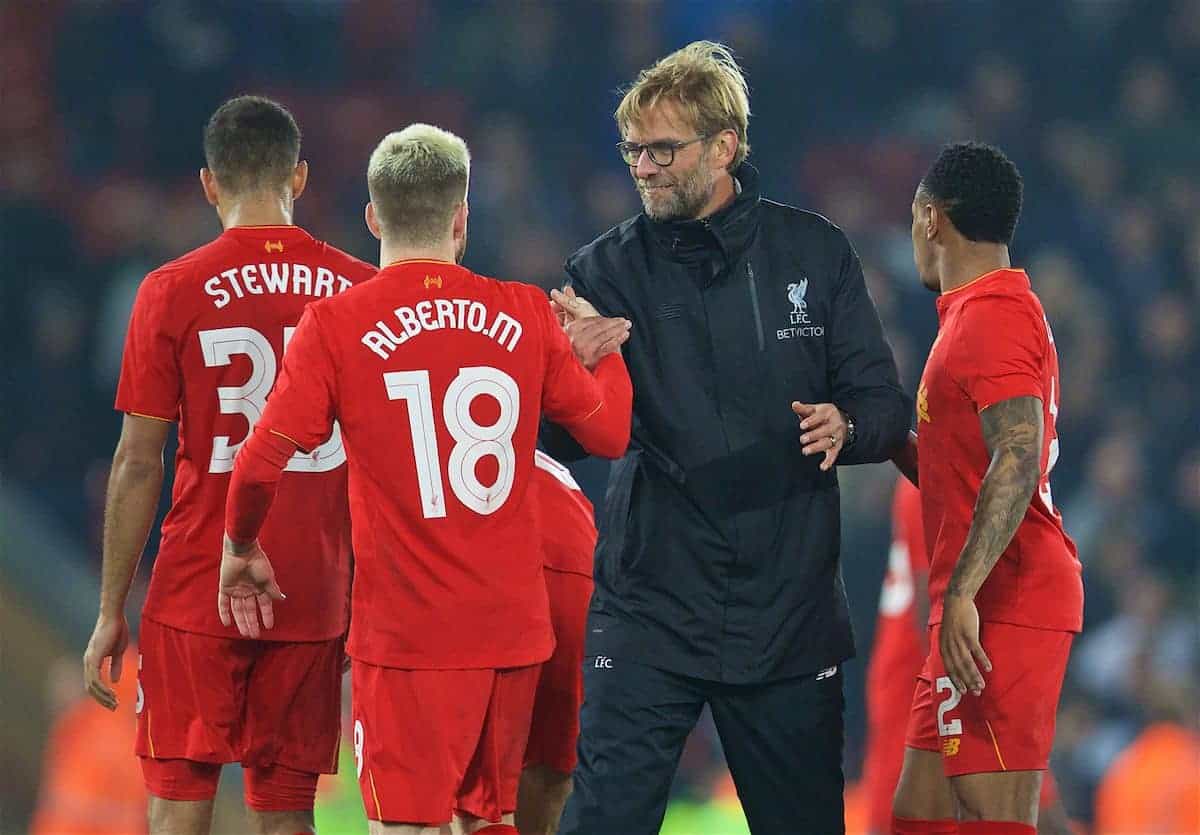 One difference between Liverpool and Chelsea is that Conte has been able to select from a preferred 13 more often.
The sample size is smaller at Anfield, but compelling nonetheless. When all nine of Klopp's automatic choices have started, Liverpool have 10 points from 12 in the Premier League, and arguably deserved to beat Tottenham in the only game depriving them of a 100 percent record.
When eight of nine have begun, they are still unbeaten, taking a further 15 points from 21. Put it together and it amounts to 25 points from 33; that is title-winning form most seasons although, given the pace Chelsea are setting, not this.
But with seven or fewer of the essential nine beginning a league game, Liverpool have suffered all three defeats and taken 20 points from a possible 33 which, if extended over a season, would probably not produce Champions League qualification. They have conceded 17 goals from those 11 games, compared to 10 in the 11 when they have been at or near full strength.
They are not the only numbers to illustrate the importance of Matip defensively, but they also show the importance of the collective.
Slotting in two or more other players carries risks. Sometimes their mistakes – such as when Lucas gifted Jamie Vardy a goal in Leicester's 4-1 defeat at Anfield in September – become subplots, but there is less margin for error with fewer premier performers especially if, as in January, some are not at the peak of form or fitness.

Recent history is discouraging. Liverpool's last two title tilts resulted in disappointment which could be attributed to a lack of strength in depth. Rodgers' run of 11 straight wins was bookended by a draw at West Brom, where Kolo Toure presented Victor Anichebe with the equaliser, and defeat to Chelsea, featuring Iago Aspas' infamously bad corner.
It is a simplification, but it is nevertheless tempting to wonder if, with two more players, Liverpool would have been champions in 2014.
Or 2009. Rafa Benitez's side won 4-1 at Old Trafford without Alvaro Arbeloa and Xabi Alonso, offering a precursor to last August's win at Arsenal, but their costliest result came two weeks earlier, a 2-0 loss at Middlesbrough with Martin Skrtel standing in at right-back and Nabil El Zhar starting in a reshuffle caused by Fernando Torres' absence.
It has offered unfortunate parallels with the present. Reshuffles, either moving Firmino from the centre-forward's position or searching for a deputy for Mane, have become part of the problem for a side that relies on cohesion, fluency and instinctive movement.
One change to the team can in effect necessitate two alterations in attacking areas. If it all suggests a high-class winger capable of operating on either flank might have been what Liverpool most needed to buy this month, there have been few criticisms of Chelsea as they have been similarly inactive in the transfer market.
While Liverpool's squad players have been examined and, at times, exposed, Chelsea's have gone untested. They have strength. They may have depth. But they have not had to call upon their cover.