Liverpool host Swansea City at Anfield on Saturday, the first of four crucial home games in three different competitions in just 10 days.
The remaining four months of the season are going to be crucial for both Liverpool and Swansea, for very different reasons.
While the Reds are searching for a first ever Premier League title, and a top-four finish at worst, the Swans are desperately fighting relegation.
On paper, it looks as though it should be a relatively comfortable afternoon for Jurgen Klopp and his team, but football can be an unpredictable beast.
We've had a chat with Andrew Gwilym (@awgwilym) to hear about both Swansea and Liverpool's seasons to date, and how he expects Saturday's match to play out.
I'm guessing it's not going to be particularly high, but what would you give Swansea's season out of 10 so far?
The league table does not lie and neither do the results.
You cannot give Swansea more than a three out of 10 so far this season. As bad as results have been, it has been the manner of some of the defeats that has stung the most.
To see a side regularly shipping three, four or five goals a game is never a good sign, and Swansea have proven to be far too fragile when they fall behind in games.
Are you happy with the appointment of Paul Clement – a bold risk?
I think the appointment of Paul Clement is a recognition of the need for a rebuild, whatever division Swansea are in next season.

Ideally, he will keep Swansea in the Premier League, but if he is unable to, he will be tasked with trying to get them on an even keel in the Championship.
His appointment is more in line with some of Swansea's previous managerial choices. He is a young coach who clearly has an appetite to succeed on his own terms, given he walked away from a job with Bayern Munich where silverware and a crack at the Champions League awaited in the second-half of the season.
Who have been Swansea's three best players this season?
Given the season they have had, it is not an easy task to pick out three players who have stood out.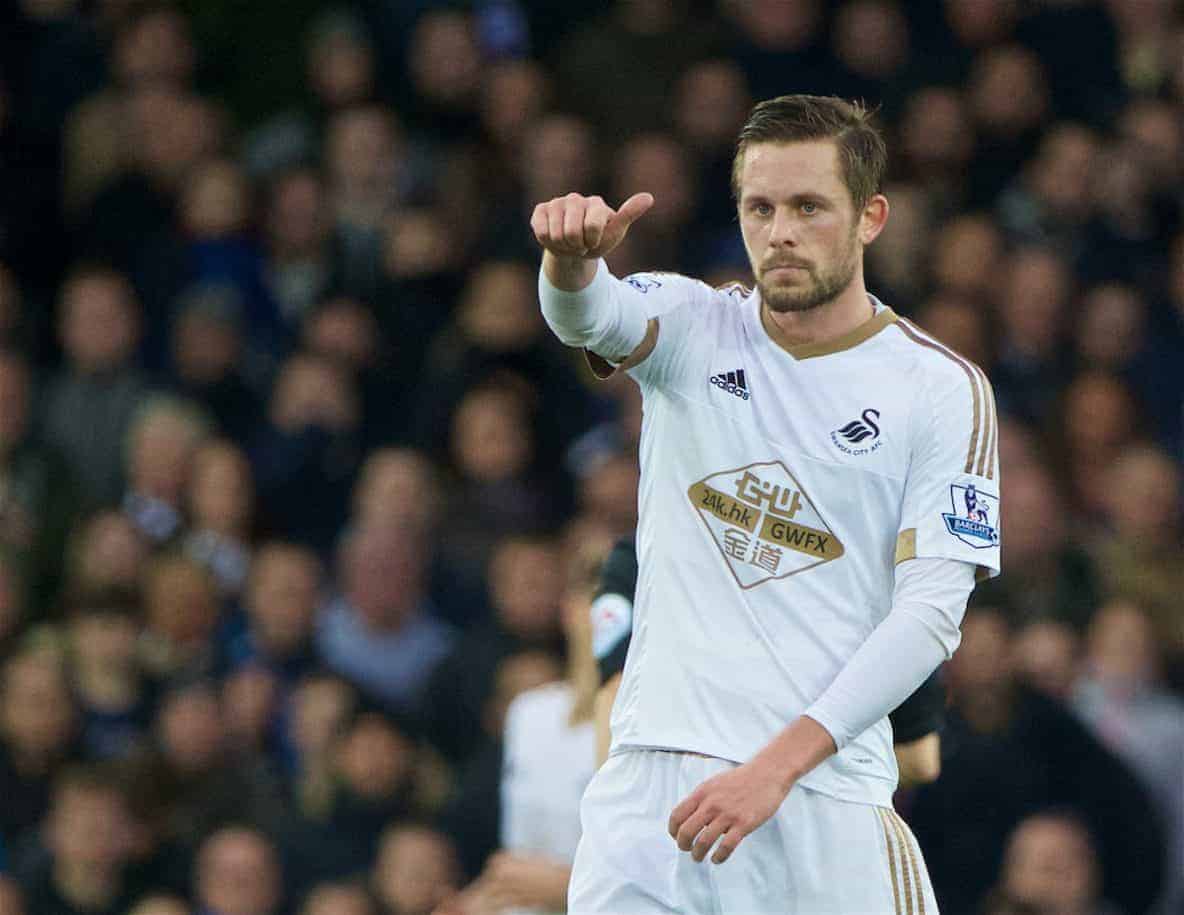 Gylfi Sigurdsson is our best player, in terms of quality, and his five goals and six assists speak to his importance in this relegation fight. He has not been at his best recently but he is going to be key if Swansea are to stay up.
Fernando Llorente had a slow start to life in South Wales, but he has started to show some of his class and finishing ability sporadically over the last couple of months.
The rest have been much of a muchness.
What about Liverpool in 2016/17 – what have you made of their progress under Jurgen Klopp?
Liverpool have made tremendous strides since Jurgen Klopp took over from Brendan Rodgers. The thing that stands out for me is their fitness and intensity.
They are capable of playing the game at a tremendous tempo – with and without the ball – which wears sides down or proves too much for them to handle. The movement and speed of their forward line is something to behold in full flight.
Looking ahead to Saturday's game, which Liverpool players do you fear most?
With Sadio Mane absent, the talents of Philippe Coutinho and Roberto Firmino will cause Swansea plenty of headaches, and the latter was excellent in their win at the Liberty Stadium earlier this season.

Adam Lallana has also been enjoying an excellent season, and has shown arguably his best form since his move from Southampton.
Finally, I need two predictions from you: what will the score be at Anfield, and where will Swansea and Liverpool finish in the Premier League this season?
Well, I have to try and stay positive on the Swansea side of things, so I will go for a 1-1 draw.
I think from Swansea's point of view the key is to make sure they are in the game after an hour. If Liverpool take an early lead, those old frailties could kick in again and it could be a very long afternoon.
However, there were signs of better organisation and structure under Paul Clement during the opening half of the defeat to Arsenal. If, and it is a big if, they can carry that on for longer in this game, and maybe rely on a moment of magic from Sigurdsson, they will give themselves a chance of pulling off an unlikely result.
In terms of final league position, I see Liverpool finishing third. They are an excellent side, but I feel maybe they are just an ingredient or two away from being title winners.
For Swansea, I will go for 17th place (just!).