Liverpool centre-back Joel Matip has described the "positive" spirit throughout the squad, and why it is central to a successful top-four push.
Out of the FA Cup and the League Cup, and without European football, the Reds' only hope for a modicum of success this season now rests on their ability to finish in the Premier League's top four.
With 13 games left to play, Jurgen Klopp has set his sights on 13 victories, and is set to benefit from a reduced fixture schedule between now and May in his quest to achieve this.
Having taken his squad to La Manga for a mid-season training camp, Klopp will be hoping they are refreshed and ready for an earnest battle—and speaking on his return, Matip insisted this was the case.
"Spending some time closer with the team, I think this will have some positive effects," he said.
"We could focus and train really hard and I think we are on a good way.
"If you spend time [together] you speak more with your teammates, you get more connected.
"We all have to improve our [team spirit], [it's] always getting better—and this was a good chance to do this.
"I think we have the quality to go there and be on a good way [for the top four].
"If we show our quality, I'm positive we will do this."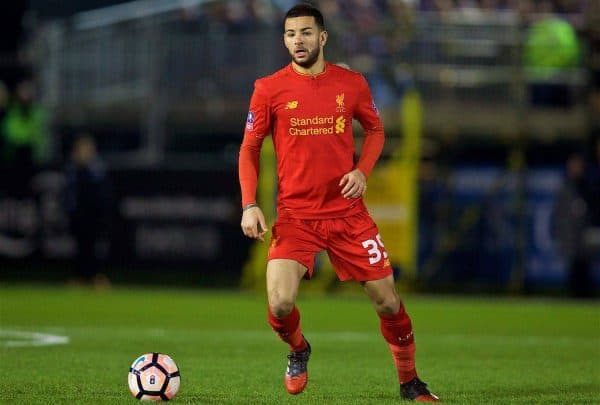 This positivity is something midfielder Kevin Stewart reflected as he discussed the Reds' spell in Spain, too, with the 23-year-old revealing Klopp's words while they were away.
"[He said] just to really continue what we're doing and, when we go through bad times, not get too down, realise what's gone wrong and fix it," he explained.
"Everyone stick together, keep pushing. We know that we've got the ability and everything we need to achieve what we want to achieve—it's just how we want to do it and when."
And Stewart, who shared a room with Philippe Coutinho on the trip, also attested to the improved spirit within the squad as the result.
"I think these kind of trips are really good to connect with people, spend more time with [them], get to know each other and gel together. I think it will help performances," he added.
"No matter what we do, we're always keeping an eye on the football and trying to improve.
"Out there, we played hard and did fun things but we worked hard as well and had a lot of sessions."
Liverpool's next chance to take three points comes away to champions Leicester City on Monday night.
Klopp will need everyone, from Stewart to Coutinho to Matip and his roommate, Trent Alexander-Arnold, on board as they push for an all-important winning run.