Kevin-Prince Boateng, who spent six months on loan with Jurgen Klopp's Borussia Dortmund in 2009, believes his players would "die for him."
Boateng joined Dortmund in a temporary spell away from Tottenham Hotspur midway through the 2008/09 campaign, becoming the first January signing of Klopp's reign at the Westfalenstadion.
The forward made just 11 appearances during his time on loan, assisting two goals, but his time in Dortmund clearly had an effect on Boateng.
Most notably, as he told the Guardian's Sid Lowe this week, this was due to the influence of Klopp, who Boatend hailed as the world's greatest manager.
"I could see it immediately. He's the best coach in the whole world," the 29-year-old said.
"He knows when to push you and when to comfort you. He knows when you need a drink, when you need water.
"He has this…He has everything. Ask the players and they'll say: 'He's the best, I'd die for him.'
"He knows exactly what every player needs and gives them time."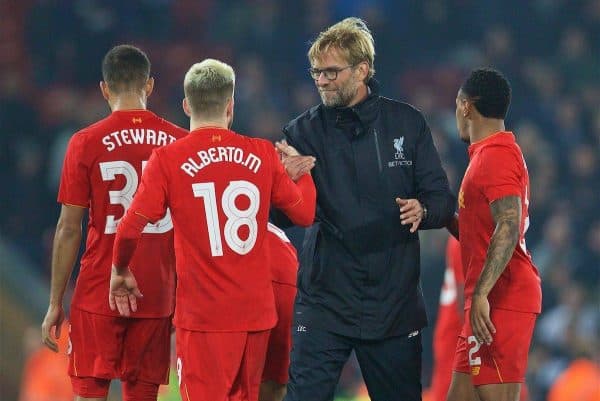 This is considerable praise from Boateng, who has played for 19 different managers throughout his career so far, and is testimony to the impact Klopp has on his players.
And according to the Ghana international, this even extends to those who rarely feature in Klopp's plans.
"There were players at Dortmund who played five minutes in six months but they were happy," he continued.
"Happy to come to training, happy to work, because he made you feel important.
"Not necessarily as a player—maybe he doesn't need you—but as a person. That's why he's successful everywhere."
The likes of Alberto Moreno and Kevin Stewart fall into that bracket, with the trio seemingly content on Merseyside despite their respective troubles breaking into the starting lineup.
And as Boateng elaborated, he struck upon a captivating quality Klopp possesses, that he believes makes him the ideal fit for Liverpool.
"Liverpool's perfect; just watching his presentation you see it. 'The normal one': people there love that," he said.
"If he'd gone to Paris, it would have been best suit, [different message]. He knows how to grab people."