With three top-four challengers not in Premier League action this weekend, Liverpool have an opportunity to stamp authority on the race at Leicester.
Jurgen Klopp's side play the first of 13 cup finals as they finally reconvene the fight for Champions League football against the Foxes.
The clash with the relegation-threatened title-holders is an important one as the Reds look to continue rebuilding form and momentum with another three points in search of a top-four spot.
But it also carries an extra significance, as Klopp's men are presented with an opportunity to take the initiative in the race while also pressurising certain challengers.
One of only two top-four chasing teams scheduled for action, Liverpool can take advantage of those restricted to watching briefs this weekend.
Opportunity vs. Leicester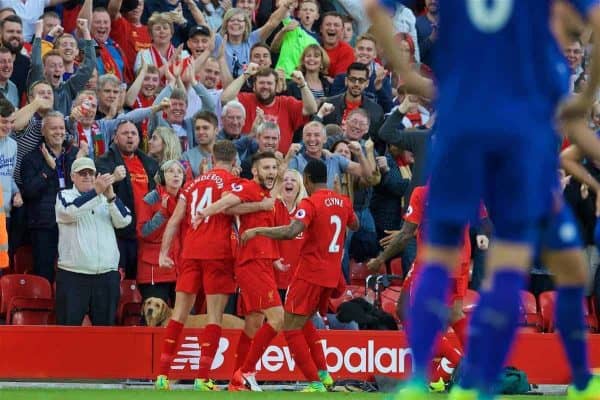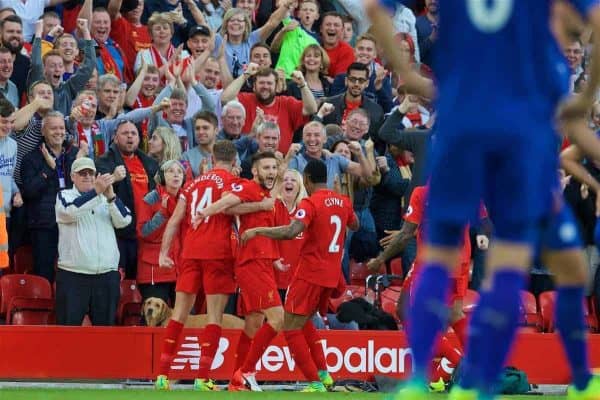 Games against struggling opponents have proven problematic throughout the season for Liverpool, and coming into another after rediscovering blistering form against Tottenham will only make Kopites wary once again.
This won't be helped by the outrageous sacking of Claudio Ranieri, with Reds fans now worrying that a Foxes team with a new lease of life awaits Klopp's men.
But with the chance to apply pressure to top-four rivals, there can be no slip-up at the King Power Stadium.
Indeed, Liverpool have an ideal moment to start putting previous inconsistencies against struggling opponents behind them, while also re-establishing strong momentum for the fight ahead and moving positively in the top-four race.
After 15 days of recuperation, Klopp's men will be recharged, refocused and perfectly positioned to achieve all three of those goals.
A reenergising 'mini pre-season' will have the Reds champing at the bit to follow up the blistering Spurs win by confining their season-derailing slump to the past once and for all.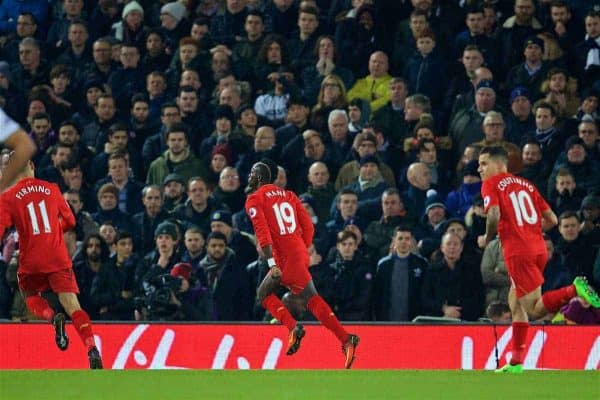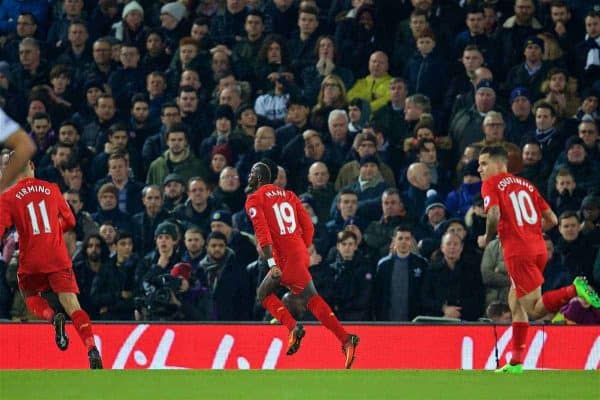 Liverpool have often shone in less intense periods, and the break will help Klopp's side bring big-game intensity to a less appealing but equally vital match, as the boss calls on his side to "stay greedy" after overcoming Spurs.
A full-throttle performance would prove too much for Leicester, who play a third game in eight days, arrive with just one win from their last nine games and have yet to score a Premier League goal in 2017.
It would also go a long way to ensuring victory is earned, applying to pressure to rivals watching on.
Pressurising Rivals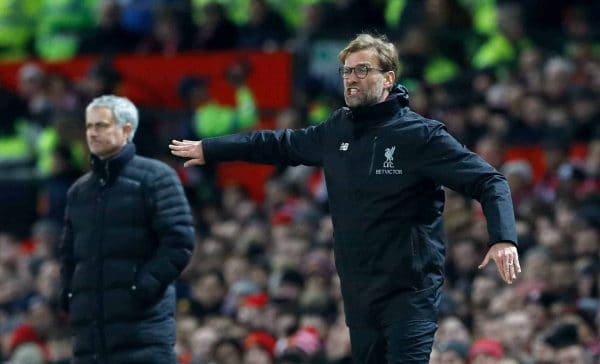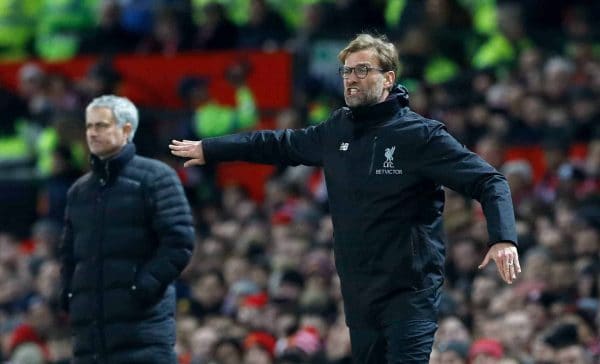 Liverpool are joined by Tottenham as the only Champions League chasers in Premier League action this week—with Arsenal, Man City and Man United all uninvolved.
The Gunners were scheduled to face Southampton while City and United were set for a derby-day showdown at the Etihad Stadium, but the League Cup final between Jose Mourinho's men and the Saints saw those fixtures postponed.
This is where opportunity arises.
With three rivals out of action and set to fall a game behind in the league schedule, Liverpool have the chance to make progress and apply instant pressure to all three teams.
Victory at Leicester would move us ahead of both Arsenal and City—into either second or third place depending on Spurs' result.
The advantage on Arsenal would be two points while City would only be overtaken on goal difference, but some crucial breathing space would open with a four-point gap on United.
This would heap further strain on United, which Mourinho is clearly feeling having bemoaned the fixture congestion and scheduling his side face as they attempt to compete in four competitions.
It would also compound the mounting pressure on Arsenal whose Premier League focus will intensify upon their impending Champions League exit.
That the Gunners present Liverpool's next challenge adds further importance to Monday's game.
If all goes to plan, the Reds could potentially arrive at Anfield a week Saturday looking to extend a two-point cushion to a huge five points.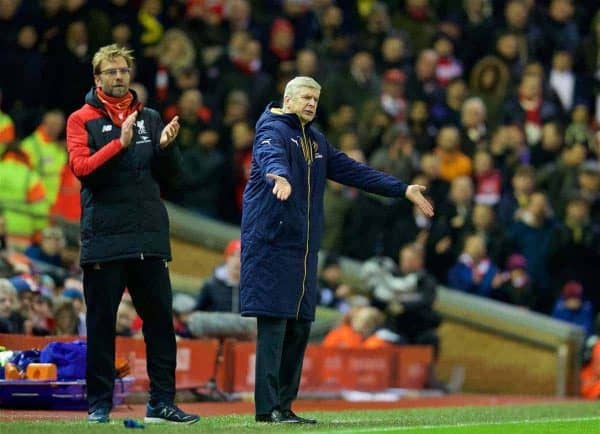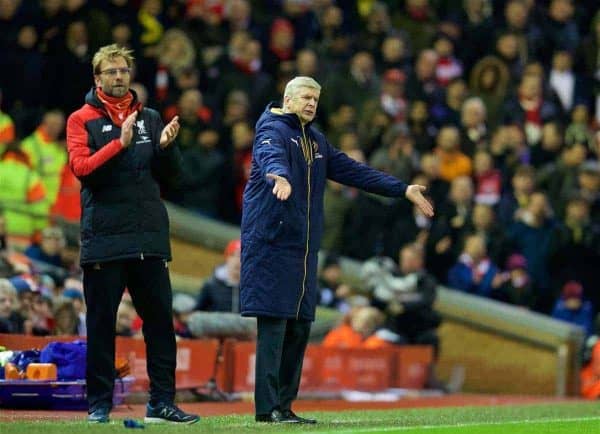 With scrutiny on Arsene Wenger's men already at boiling point, Liverpool must keep pressure applied ahead of that blockbuster meeting.
Meanwhile, success would also challenge City in keeping pace as they compete on three fronts, which will only become harder as the season unfolds.
Arsenal, City and United will have games in hand, but it's always better to have the points on the board.
The Reds must prove that by posting a win that would add three crucial points to the tally while also throwing down the gauntlet to the rival trio for the rescheduled games.
With the Premier League providing Liverpool's only focus, the Reds can really pressurise those not playing—a sentiment Spurs will echo as they take on Stoke.
Klopp's side must ensure they capitalise.
Taking The Chance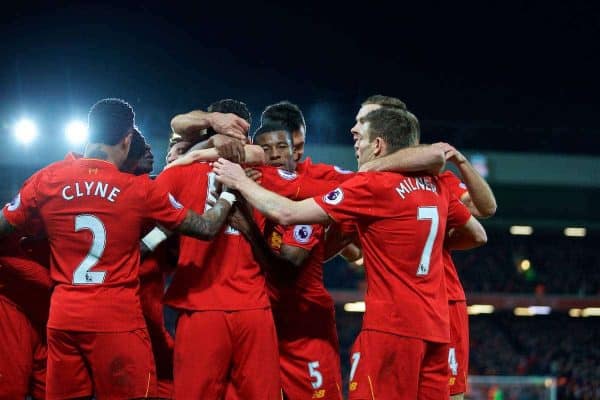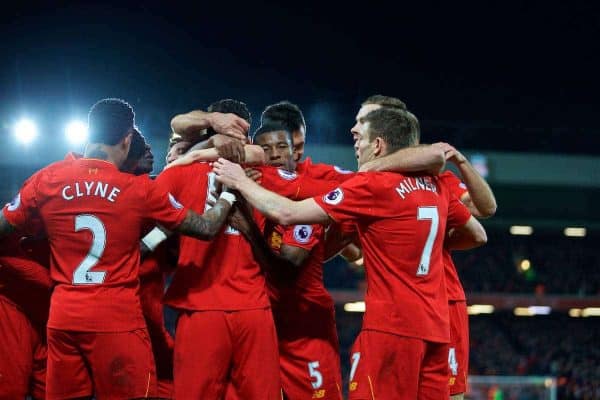 Liverpool's result at Leicester won't win or lose them a top-four spot, but they can take the initiative in an increasingly tense battle with victory over the manager-less Foxes.
Having been on the periphery of the fight in recent weeks—even dropping outside the top four for the first time since September after losing to Hull—the Reds can move back into a strong position.
Beating Leicester would seal that while also pressuring challengers for their own future games, sending a message that we are in this race for the long-haul in the process.
Liverpool need to make already intense periods for United and City that bit more difficult, while also ensuring Arsenal have no easy way out of their current slump.
At a time there is increasingly little margin for error with results, it's vital opportunities to make progress are taken.
Liverpool must take this one on Monday night.