Hard to disagree with these comments from Jamie Carragher after Liverpool's pathetic 2-0 defeat to Hull City on Saturday.
Jurgen Klopp's Reds lost to the relegation contenders, their fifth defeat in eight games, putting any feint title hopes firmly to bed and putting a top four finish seriously in doubt.
Victories for both Manchester clubs on Sunday will see Liverpool out of the top four for the first time since September – and be only a point ahead of United.
"If the form Liverpool are in continues in the next few weeks, the chances of top four will be gone very quickly," said Carragher.
Once again, Liverpool gifted their opponent two soft goals – one a trademark goal from a corner, the other recently trendy goal on the counter attack.
"It's not rocket science now how you beat Liverpool," assessed Carragher, who was commentating for Sky Sports.
Carragher questioned how Liverpool have two midfielders, Lucas Leiva and James Milner, playing in defence – players who did jobs there but aren't long-term solutions.
"There's things in this Liverpool team that at time you kid yourself that it's ok. Lucas at centre-back, Milner left-back.
"Every manager in the league, except the top five, will imply Hull's tactics against Liverpool."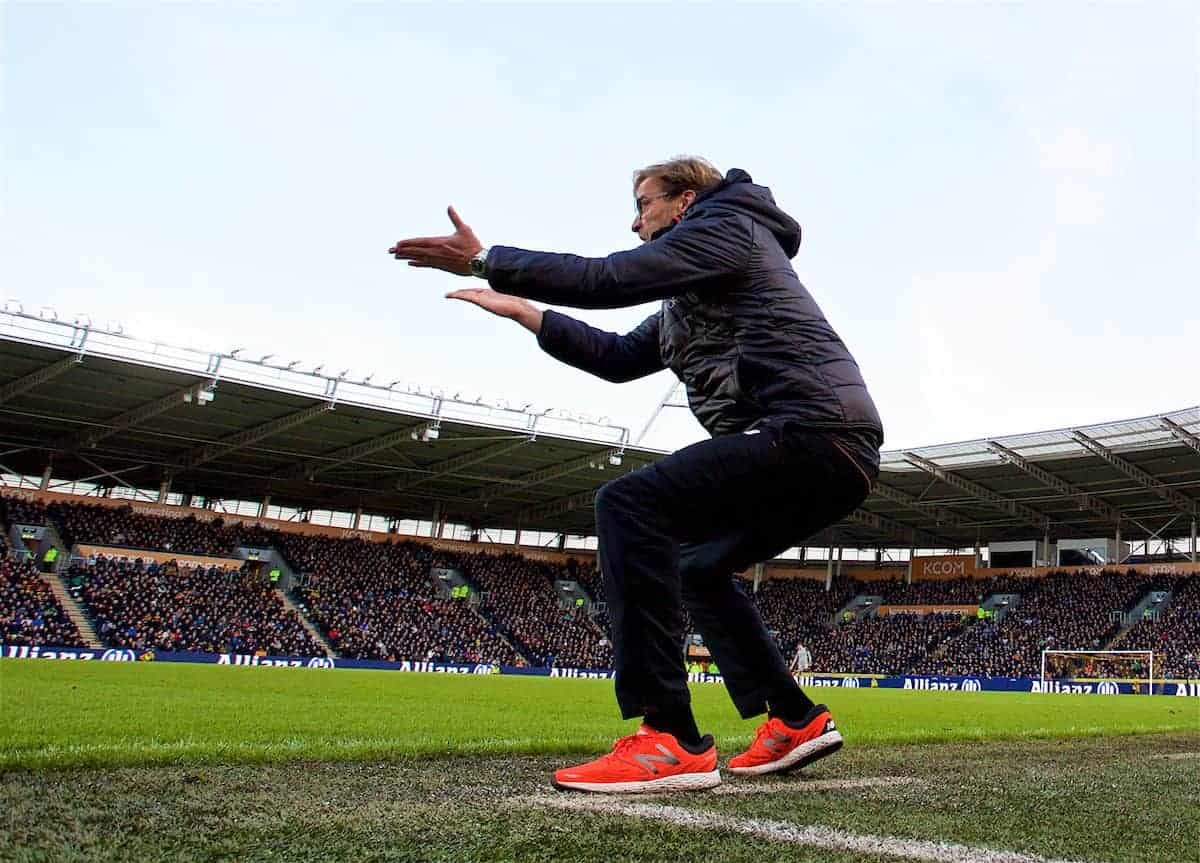 Indeed, this was a fifth defeat in the last eight games – with the likes of Plymouth Argyle, Southampton, Wolves and Hull all employing very similar tactics and Liverpool failing to adapt to overcome them
"Liverpool do something stupid from the back, this time from the goalkeeper, not the first time we've said that this season.
"People will say they've played the top teams. In the next few games they face Tottenham and Arsenal but it's the lower teams that cause problems."
Carragher was also critical of Klopp's use of subs – something that has been a trend during this tough few months, with subs often arriving far too late to influence the game.
Alberto Moreno and Divock Origi were introduced with seven minutes remaining at the KCOM on Saturday.
"The changes from the bench needs to come a lot quicker," critiqued Carragher. "They've taken far too long.
"The manager needs to come up with something different. A new system."