Liverpool will be faced with the troublesome problem of having to break deep-sitting defences regularly during the business end of the season. We take a look at how they can do it.
The Premier League's weaker teams, but particularly those deploying low-block defences, have caused the Reds increasingly regular problems as the season has unfolded.
The disciplined banks of four behind two players ready to counter-attack has proven a simple route to victory against Liverpool, who look to avoid a repeat against original conquerors Burnley on Sunday.
With arguably six of the last 11 games coming against defend-first opponents, Liverpool must find ways of overcoming such set-ups.
So what can be done to avoid costly repeats?
Add a Striker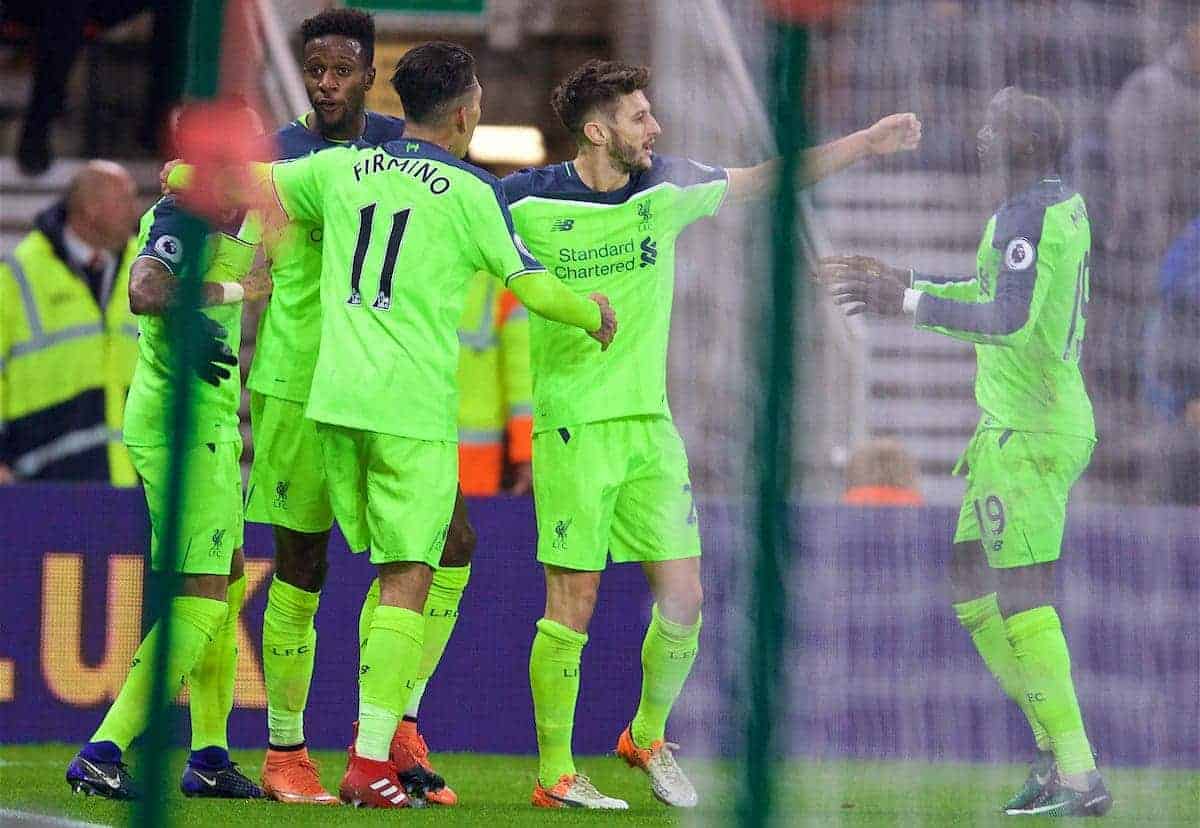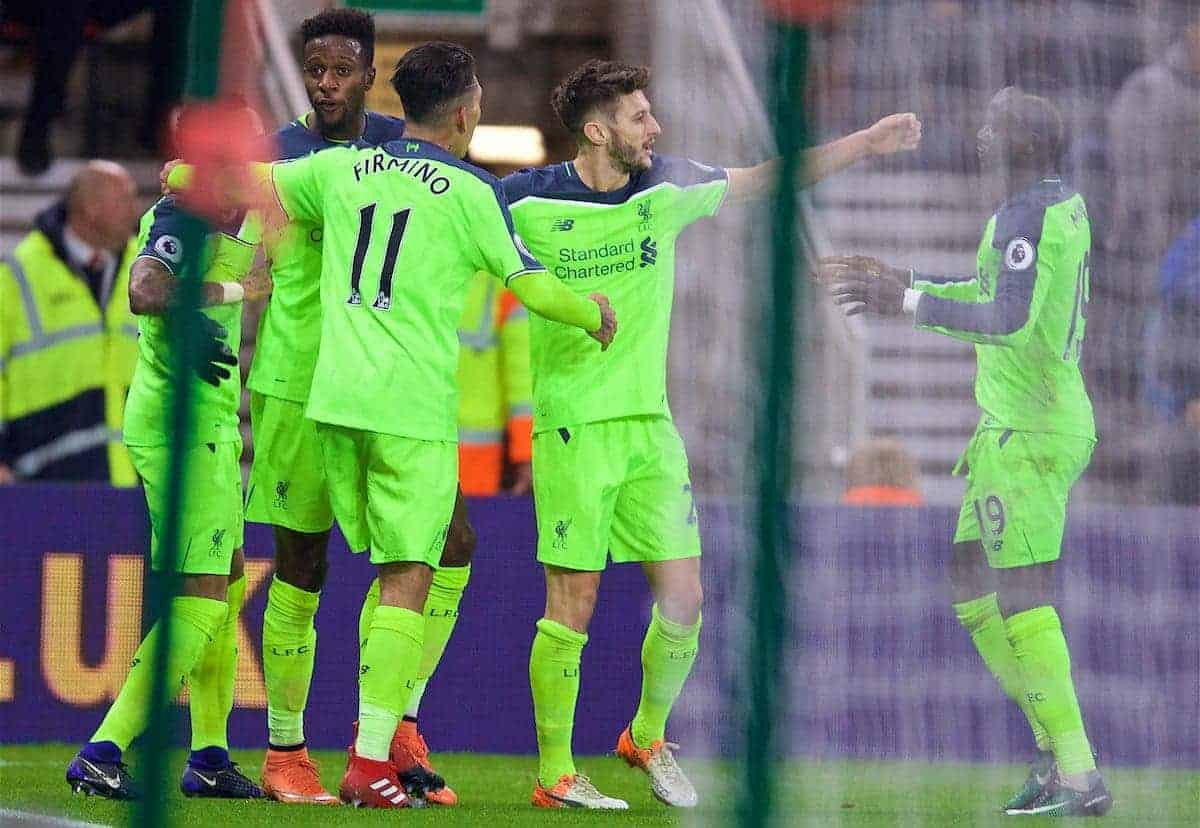 Roberto Firmino has provided a fantastic striking option in big games under Klopp – highlighted again with shining performances in recent wins over Tottenham and Arsenal.
But while the Brazilian has delivered against the big boys, his influence against those simply content to frustrate has been less effective.
Though Firmino netted twice against Swansea, he was ineffective in losses at Hull and Leicester; starved of the spaces he thrives on against compact, deep backlines who nullify his press.
Klopp should consider starting a natural striker for such games going forward, using Daniel Sturridge – or perhaps more suitably, Divock Origi – to provide a penalty-box threat and central focal point.
This would keep opposing defenders occupied and also allow play-makers Philippe Coutinho, Sadio Mane, Adam Lallana and Firmino himself to work in more open space.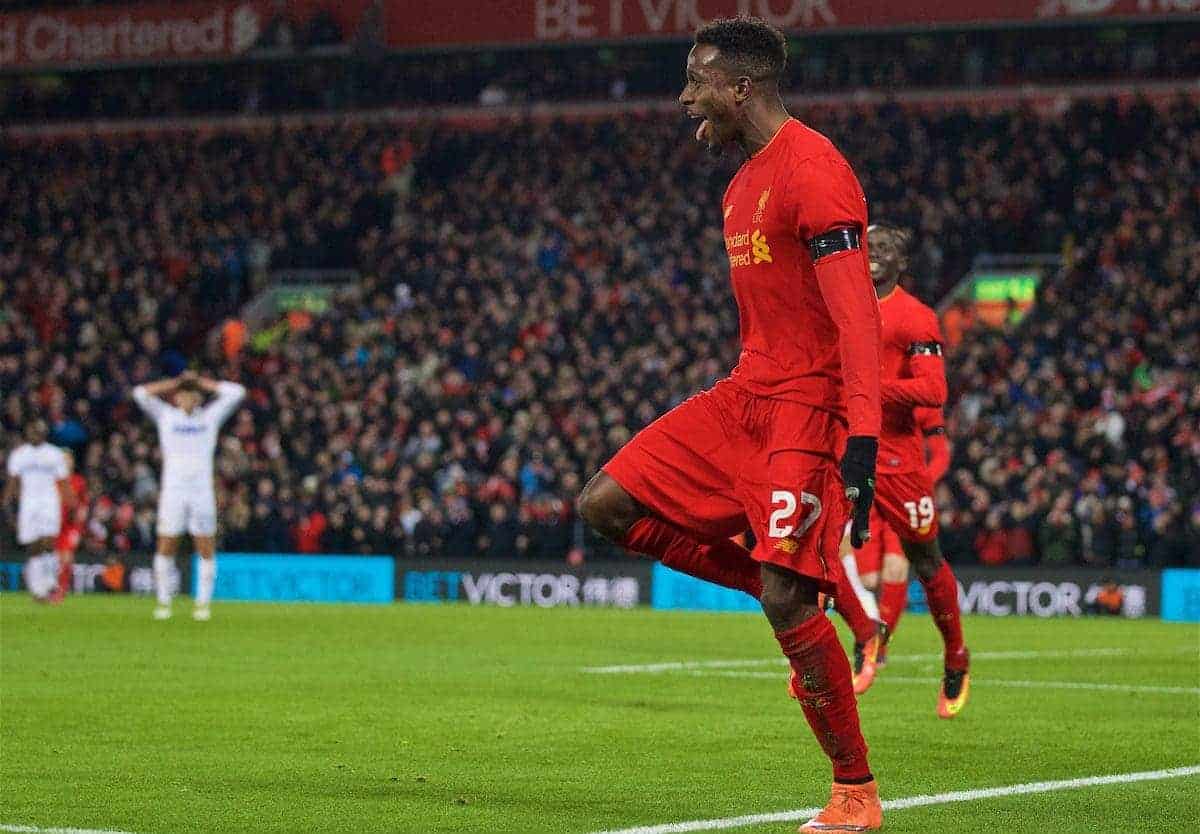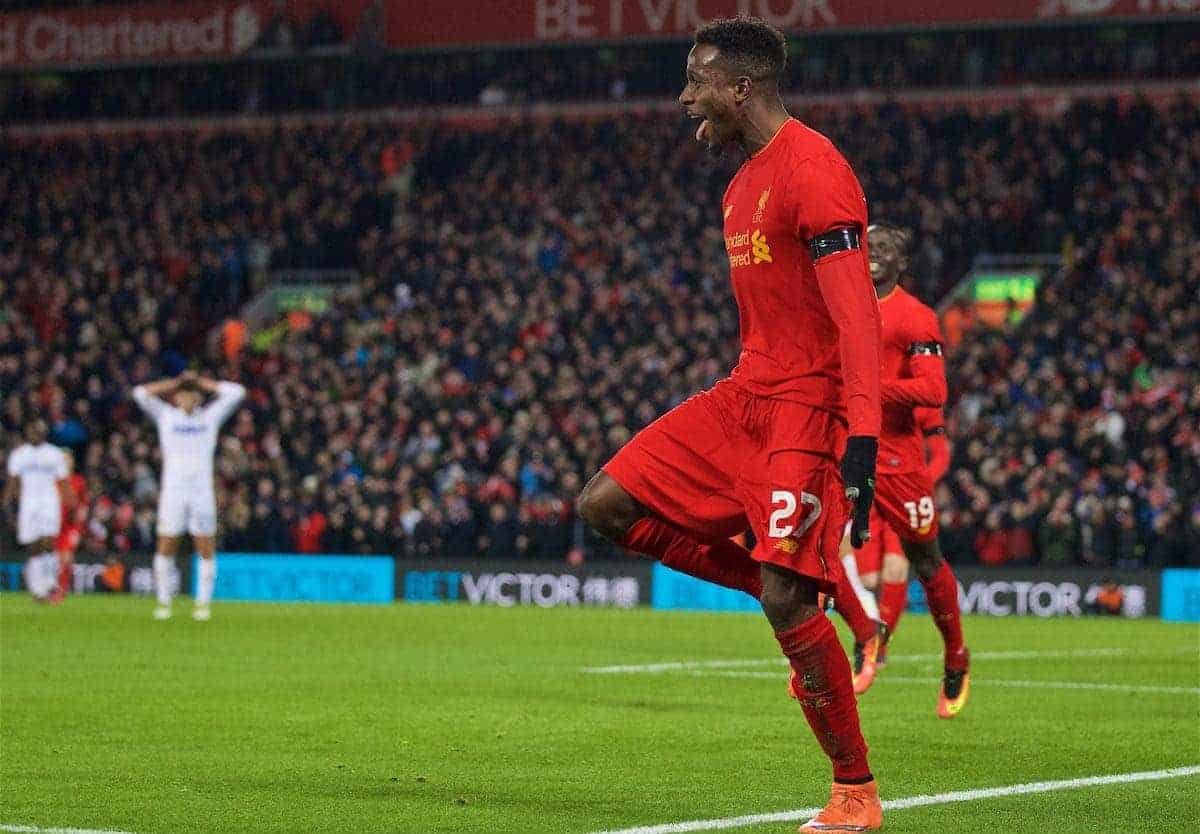 Liverpool made light work of potentially stubborn Stoke and Middlesbrough sides in December with Origi starting – and scoring against the latter – and he also played a key role by netting the opener against an ultra-defensive Sunderland at Anfield.
Using a more traditional striker would provide a natural predatory instinct, and Origi's sharp Arsenal cameo could make this a more appealing proposition.
Less Crosses, More Patience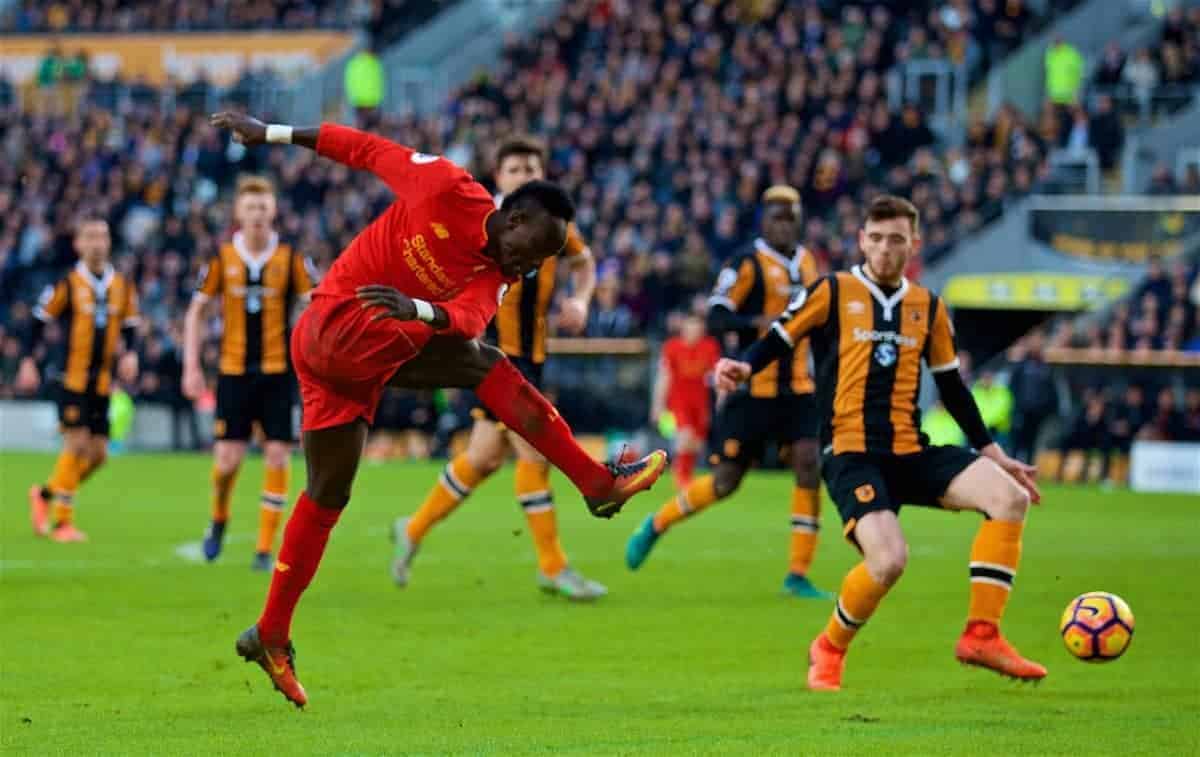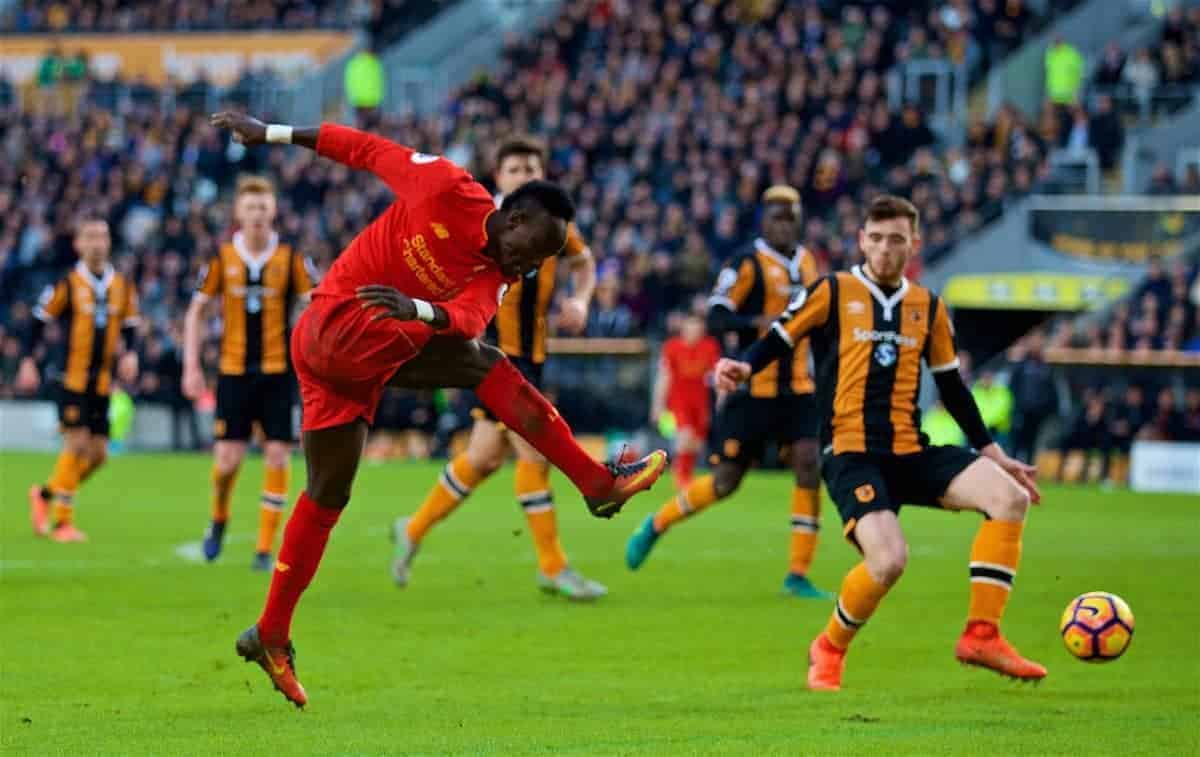 When Liverpool have been unable to break the block, panic has set in and the ineffective desperation tactic of launching endless crosses resorted to.
The Reds have averaged 22 crosses per game in the Premier League season, but the harder the struggle the more hopeful balls delivered.
At Hull, Liverpool, staggeringly, crossed over double the average – 45 times – while doing so on 33 and 37 occasions in defeat to Leicester and Swansea respectively.
This is a stark contrast to the corresponding games earlier this season, as though 32 crosses were delivered in the win at Swansea, only 20 arrived in thrashing Hull 5-1, and, remarkably, just seven in the 4-1 Anfield success over Leicester.
This shows when patience is retained and the hopeful/hopeless crosses are avoided, Liverpool can play their way to victory in potentially tricky games.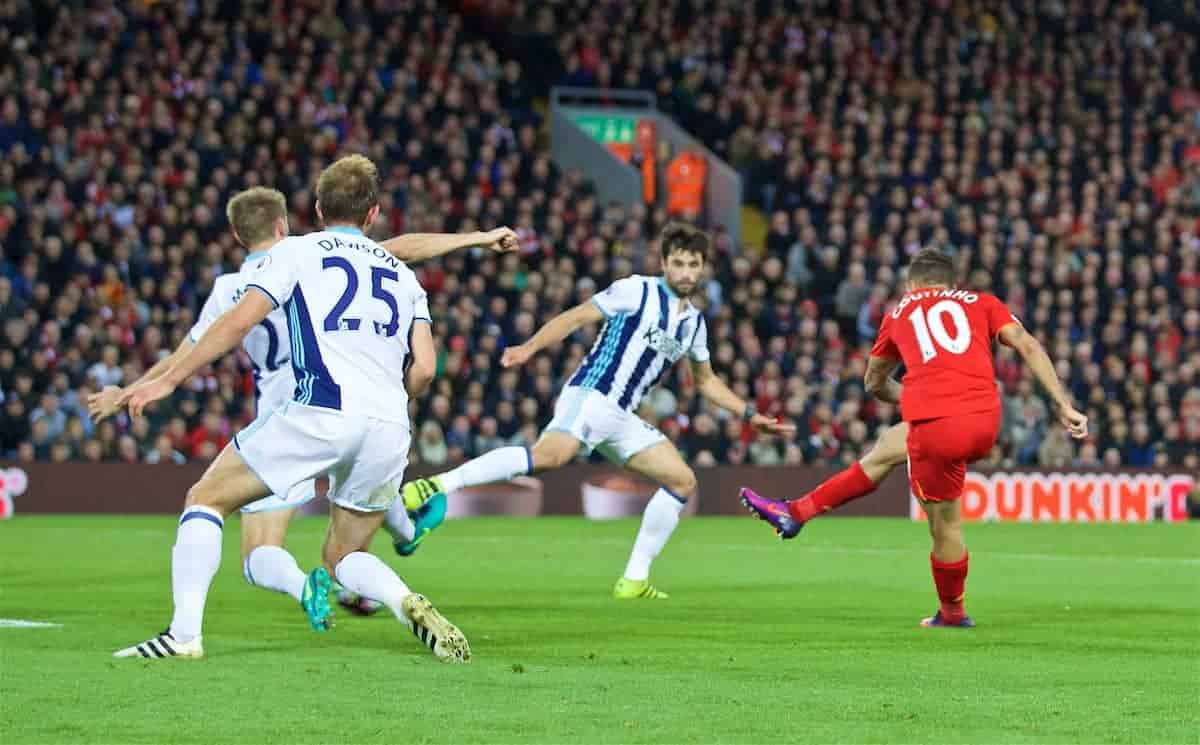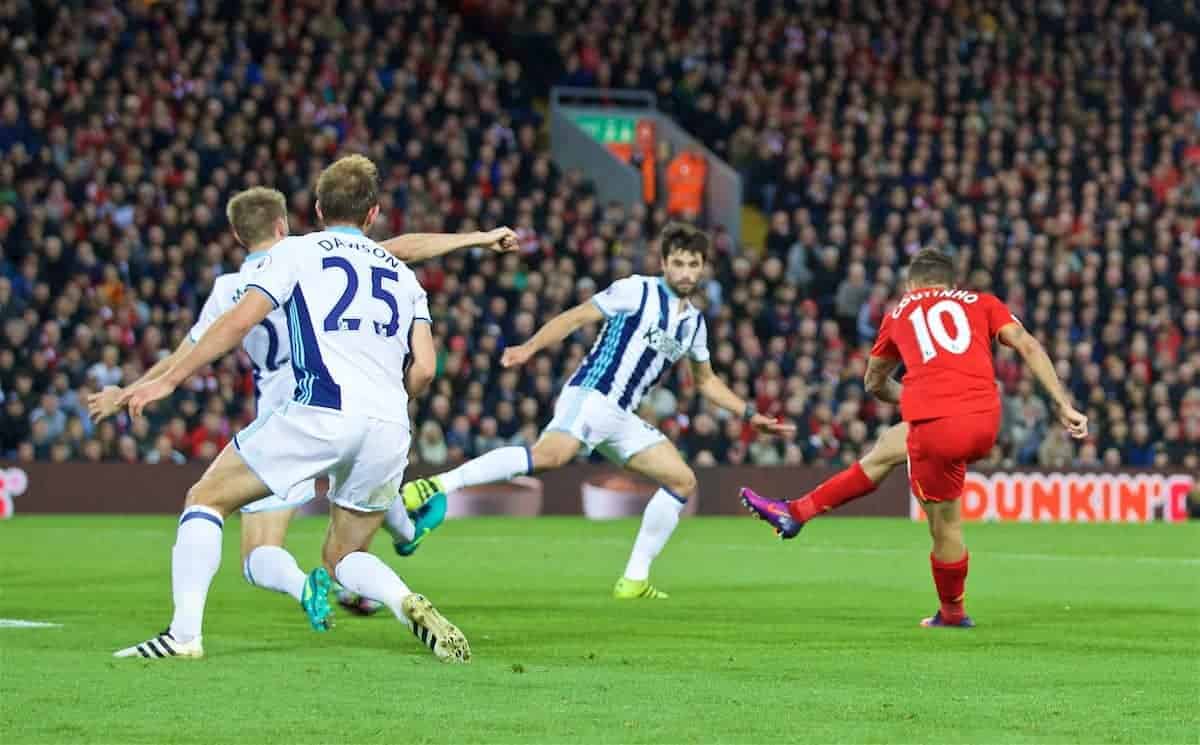 Indeed, a dogged West Brom side were also beaten as Liverpool hit 22 centres, while Stoke and Watford were hammered 4-1 and 6-1 as Klopp's men delivered just 13 and 20.
Keeping patient and composed is key – attributes that have gone missing as the season has unravelled.
Crosses have helped at certain times – Emre Can and Firmino netting crucial headers against Watford and Swansea as examples – but this constant stream of hopeful balls has proved counter-productive.
It has prevented continuous pressure from being applied to test opponents' resolve and concentration and needs replacing by the patient probing to create clear chances from earlier this season.
Be More Street-Wise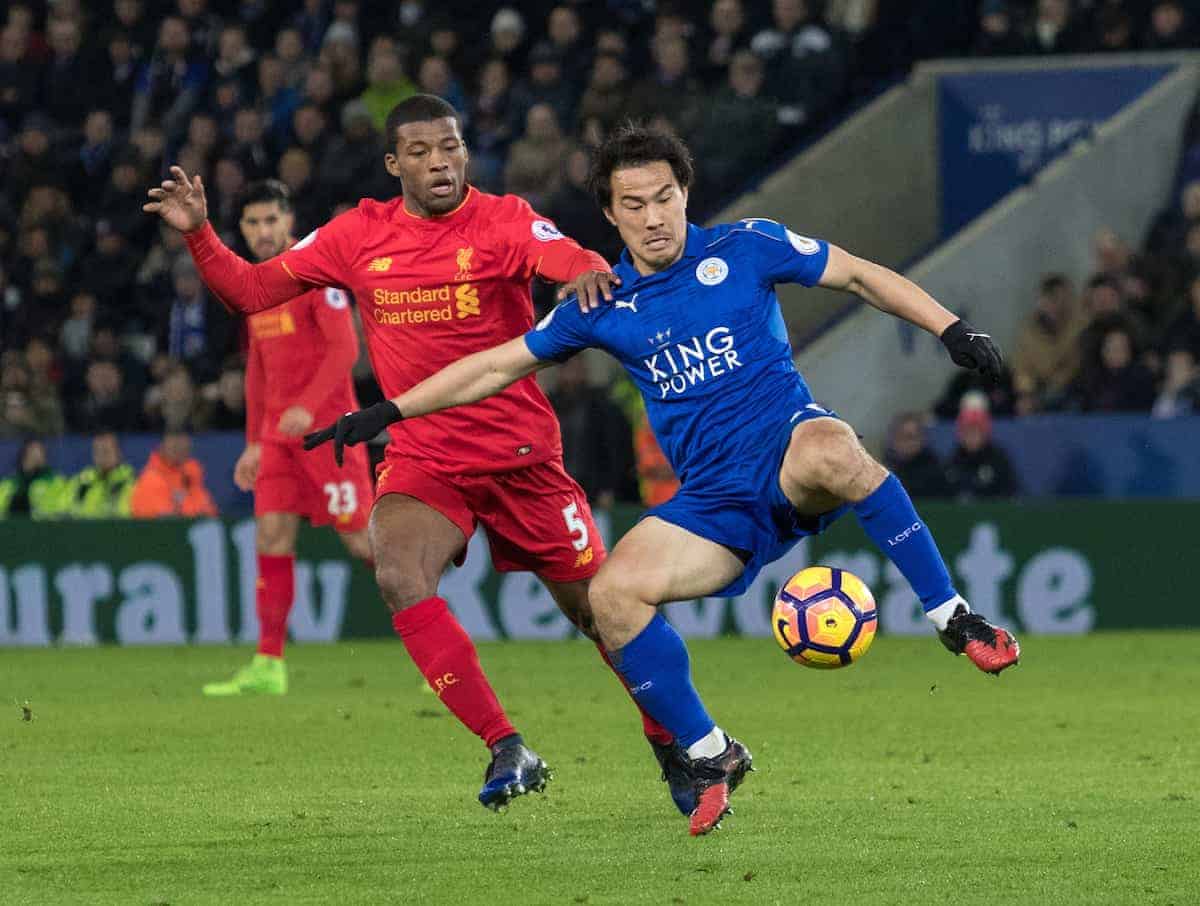 An equally big issue is how easily teams who have as much intention of winning these games as we do of losing then manage to nick victory.
Liverpool are too easy to breach and have to toughen up against more physical opponents.
But the point here isn't that the Reds need to engage in scraps with less technical sides – it's crucial we avoid being dragged down – but instead to be smarter in competing.
Klopp's men have too often come undone by their own softness, with strugglers using simple, direct play to bypass, breakaway and usually inflict defeat.
Given the dominance enjoyed against most deep-sitting teams, giving them a route to success has to stop, and being shrewder in the dark-arts could help.
There are certain times to commit a 'good foul' – to stop a counter-attack developing before it proves dangerous – but such antics have been lacking until Emre Can's performance against Arsenal.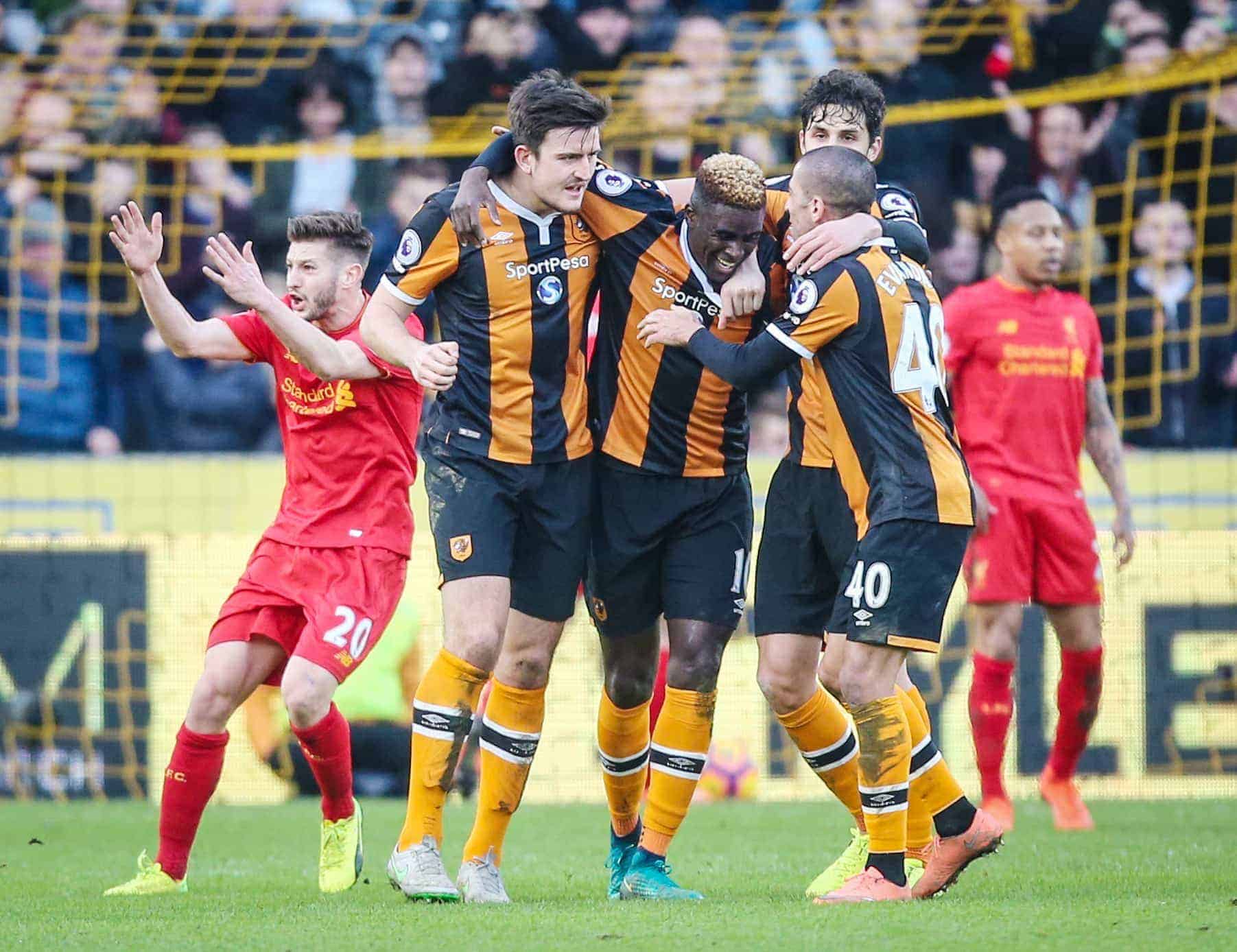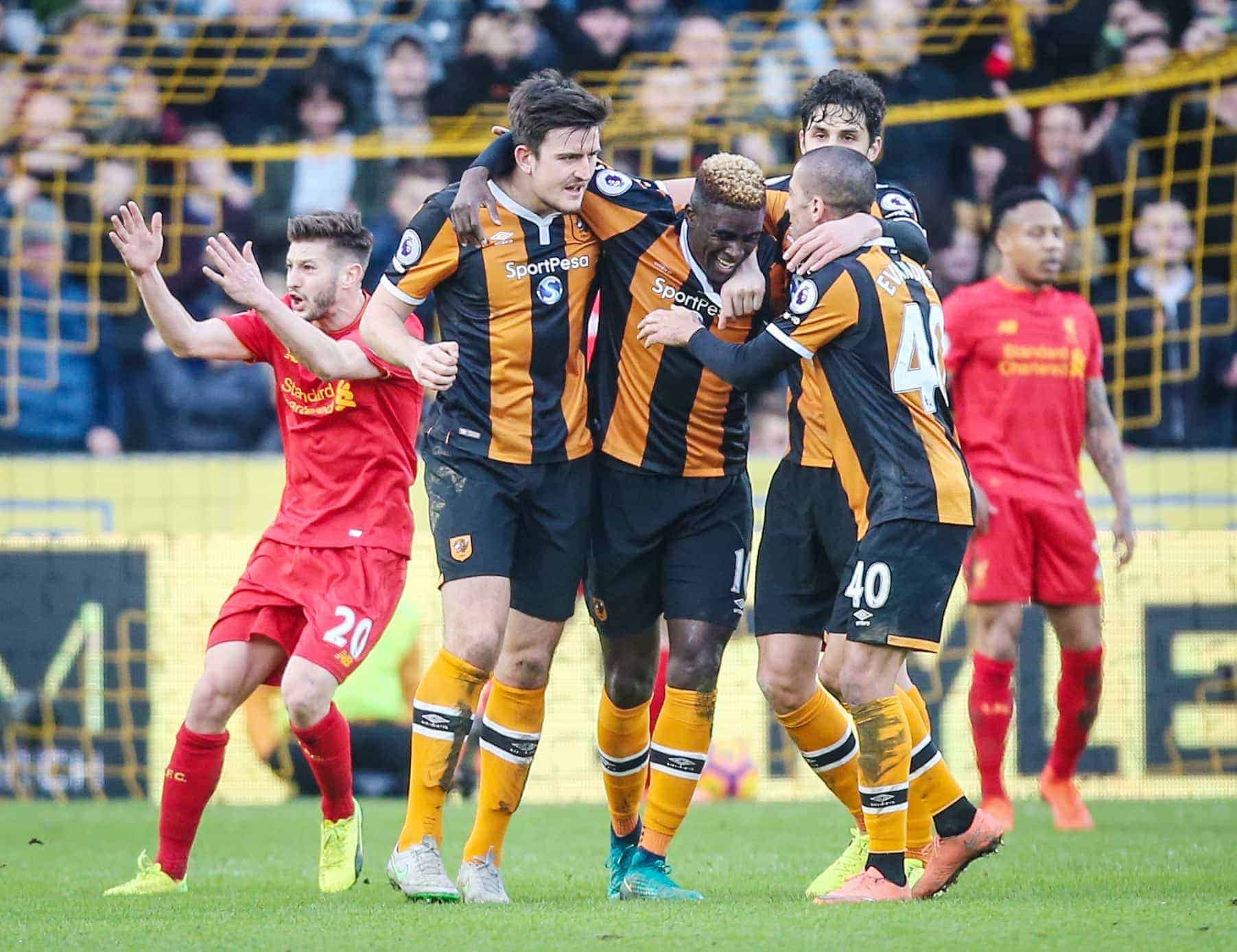 In the second goal at Hull for example, a calculated foul could have prevented Andrea Ranocchia releasing Oumar Niasse on goal, who Joel Matip or Lucas could have subtly stopped on the half-way line.
Sometimes taking one for the team is necessary – it's certainly better than powerlessly accepting nothing can be done.
It's an ugly part of the game but one Liverpool must wise up to stop being exploited so easily.
Less Talk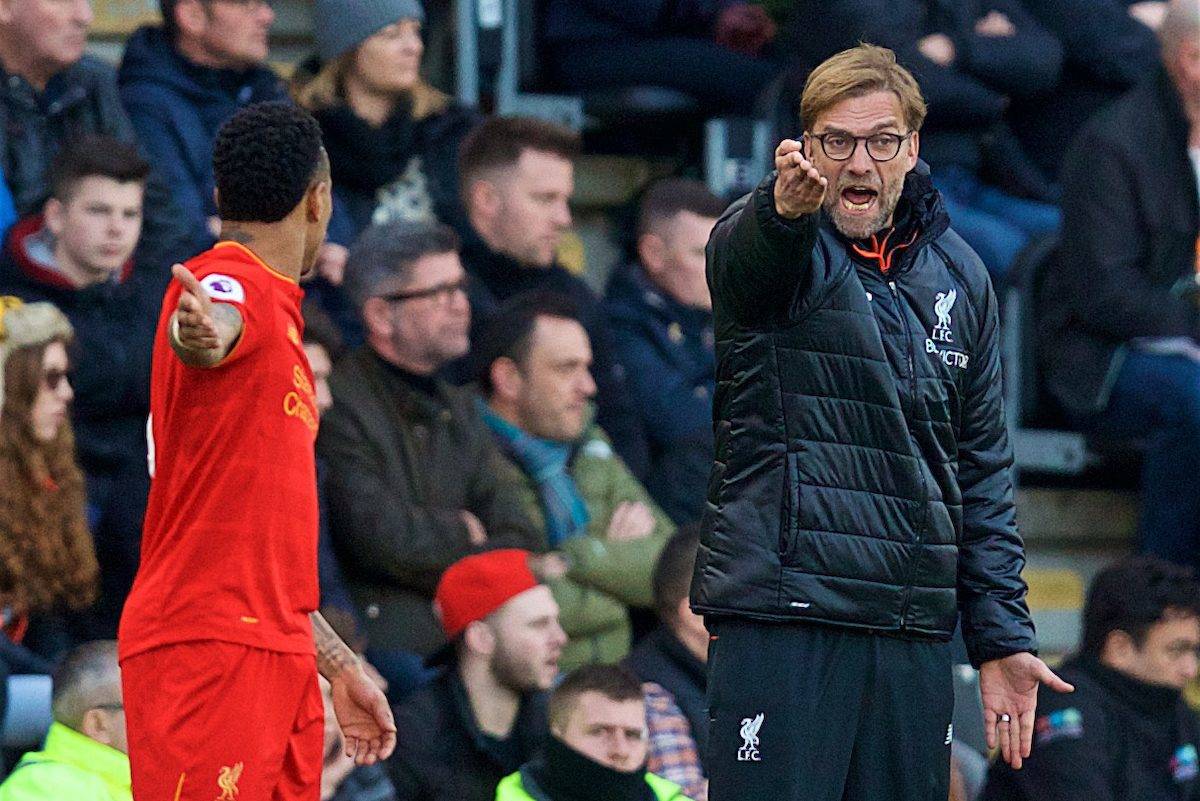 Liverpool have had enough problems against stubborn opponents this season but they've been their own worst enemies in adding to the issues.
Time and again before such games, Klopp and certain players have declared "we know how to play against weaker teams", only to then fail to prove it.
Klopp and Emre Can spoke of how lessons had been learned prior to the recent Hull trip, where, predictably, Liverpool once again failed to break through before inevitably losing.
Such comments have proved to be infamous last words and saying this before games is a bizarre move – adding further pressure before kick-off and extra embarrassment after another failure.
The shout from the rooftops approach in attempt to strike fear into defensive-minded sides hasn't worked, so it's time to try another way of keeping mouths shut and simply proving it on the pitch – as seen earlier this campaign.
It's in Liverpool's interests to operate this way, as after all, actions indeed speak louder than words.
*Stats via Whoscored.com