Former Liverpool manager Brendan Rodgers has backed his successor, Jurgen Klopp, to respond to recent poor form and rise to the challenge.
The Reds are currently vying for a top-four finish in the Premier League, having seen their title hopes slip through their grasp on the turn of the year.
With his side also out of both the FA Cup and the League Cup, Klopp is coming under considerable pressure to coax a return to form, after winning just twice in 12 games in 2017 so far.
But according to Rodgers, calls for Klopp's departure are premature, with the Ulsterman drawing on his own experience at the club in an interview on Friday morning.
"All I know is that Liverpool is an incredible club, I went in there very young and I was able to have a great period," he said.
"It didn't end so well but we went very, very close to achieving a dream that has been ongoing for 20-odd years.
"I think what is important now is that when you've got a manager in place, you've got to trust him.
"The narrative can't change every single day, you can't be a good manager on a Monday and a very poor manager on a Tuesday."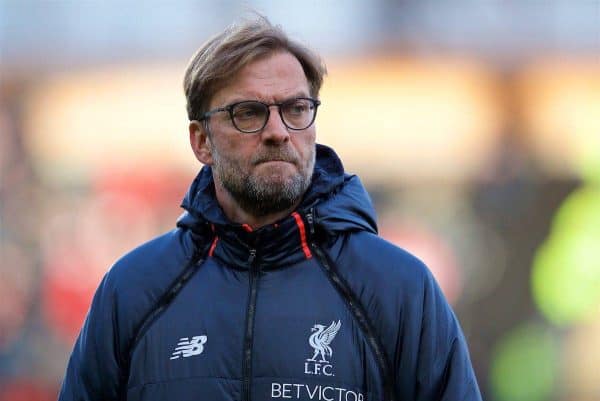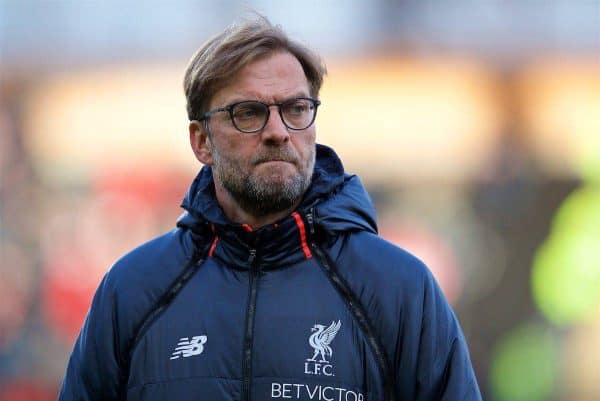 Liverpool posted a loss in their turnover for the last financial year, and while this was offset by the dismissal of Rodgers and the appointment of Klopp, it could be telling.
The club are unable to, and seemingly loath to, compete with their rivals in the transfer market, making their league position more understandable—as has been the case for many years.
And balancing that relative inequality with heightened "expectancy" on Merseyside is a challenge Rodgers believes Klopp is capable of surpassing.
"You have to trust that there's going to be difficult periods," he continued.
"And with all due respect Liverpool probably have the fifth-highest budget in the Premier League.
"Expectancy is huge of course, because of the great history, but Jurgen Klopp, like I, I'm sure will be loving the job because it's a real challenge to meet that expectation.
"But it's a challenge that's so worth it, because it's such a great club."
Rodgers clearly still has a great affinity with Liverpool, and his backing of Klopp is admirable.
The Celtic manager is right, too, with supporters turning on the German clearly quick to forget the great work he has overseen throughout the club so far.