Liverpool centre-back Dejan Lovren has addressed recent rumours linking the Reds with Croatia team-mate Ivan Perisic, welcoming a potential move.
Perisic has been tentatively mooted as a target for Jurgen Klopp's side on a number of occasions, despite the winger's tough time under the 49-year-old at Borussia Dortmund.
With Liverpool in need of attacking reinforcements this summer, Perisic could again emerge on the club's radar.
And speaking to Croatian outlet Sportske Novosti, Lovren hailed his countryman as an "exceptional" player who would be perfect for the Reds.
However, the centre-back stressed that he was not privy to any insider information regarding a possible deal.
"We players do not know anything about [transfers] until it happens. That's always the case," he said.
"But a player like Perisic moving to Liverpool would be great. He is a top-quality player.
"At Liverpool, all the players would welcome him with open arms.
"Obviously I do not know if it is true. But what I can say is that he has exceptional football skills, knowledge and a higher than average quality."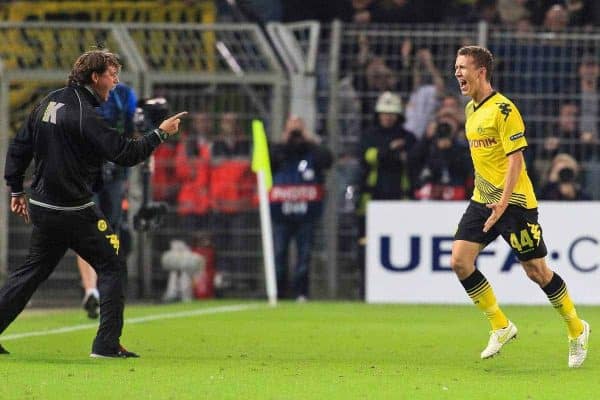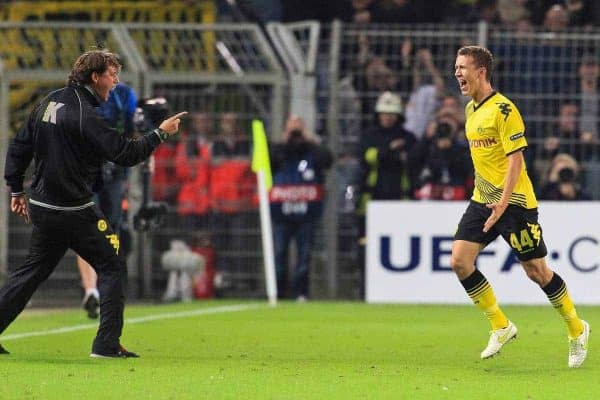 Perisic spent a year-and-a-half with Dortmund after joining from Club Brugge in 2011, but left for VfL Wolfsburg after a public falling out with Klopp, who described the winger as "childish."
This presents a major stumbling block in any move for the 55-time Croatia international, due to any possible bad blood between the pair.
But if this is not the case Perisic would be a strong addition to Klopp's Liverpool squad, as Lovren attests, with the 28-year-old scoring nine goals and assisting a further six in 27 Serie A games for Inter Milan so far this season.
He is a quick, agile wide player also capable of operating in central areas including as a second striker, and his versatility and experience would be key assets for the Reds.
Man United are also believed to be interested in signing Perisic this summer, however, and they are reportedly preparing a £35 million deal to bring him to Old Trafford.
It is unlikely Liverpool would sanction such an outlay for a player in his prime years, but Lovren's praise remains intriguing.