Djibril Cisse says Steven Gerrard will become a "great manager" one day, praising the Liverpool legend's half-time team talk in the 2005 Champions League final.
Gerrard has returned to Liverpool after a spell in MLS with LA Galaxy, taking up a coaching role in the academy last month.
Many believe the former Reds captain is destined to manage his boyhood club one day, and Cisse has lauded his potential as a boss.
The ex-Liverpool striker spoke about the way in which Gerrard rallied the troops at 3-0 down in Istanbul, and believes it proves he will excel in management.
"It's in his DNA, he was talking to us, trying to make us feel like we could give our best," Cisse said.
"I think he will be a great manager. I don't know if that's what he wants to do, but he's at the academy and it's a great start for him and I see him as a manager.
"At half-time, Rafa did a speech. He was really optimistic. But what really changed the game was Stevie's speech.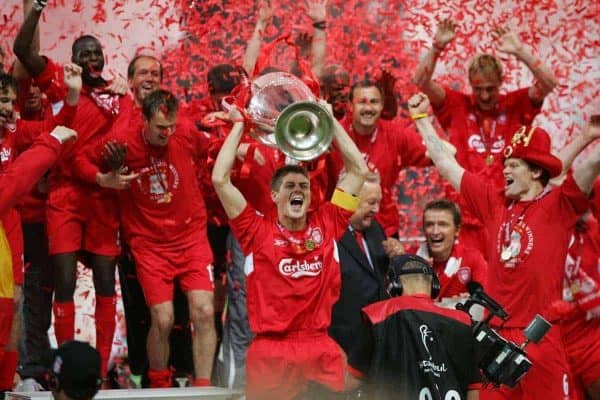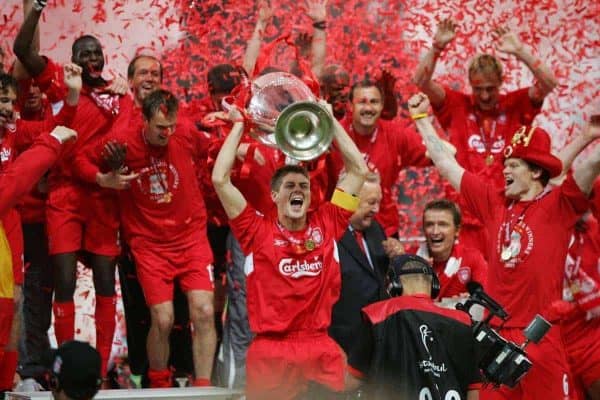 "He asked nicely to the staff to be alone with the players and he said that he is a Liverpool kid, always been his club, he didn't want to see his club being like this, being humiliated.
"And he said if we scored in the first 15 minutes we would win the game and he's the guy who scored the first goal.
"He gave the best captain's speech I ever heard in my career. He asked everyone to leave, including Rafa, he just asked to be with the players.
"That's what gave us the power to go and win the game. You need to have some balls to do this.
"It was the most incredible night of my career. I wish and really I hope a lot of players will experience what we lived through that night."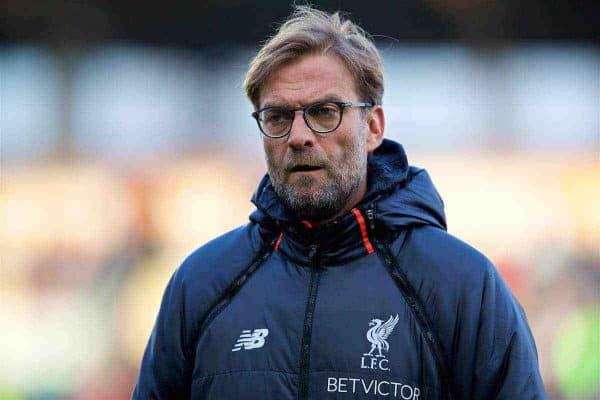 Cisse, who converted his penalty in the shootout on that incredible night, also have his thoughts on Jurgen Klopp, saying he can win Liverpool the Premier League in time.
"I like Klopp. He fits with the club. I give him two seasons to have the title," he added.
"I had the chance to meet him and talk with him. He gives you good energy. It's really great for a player to be under his management.
"He's like [Jose] Mourinho, he gives that energy. I think he'll do really well.
"In Dortmund people loved him, in Liverpool the same. It's not an accident. When everyone thinks the same about you it means there's something there.
"The title is the big thing now for Liverpool. I think they can get it. Two or three years they will get there. Liverpool is one of the top clubs. They have some great players and it's also all about recruiting the right players.
"The club is there, the stadium is beautiful, the fans are amazing, the coach is the best. It's only finding the right players then go and win it."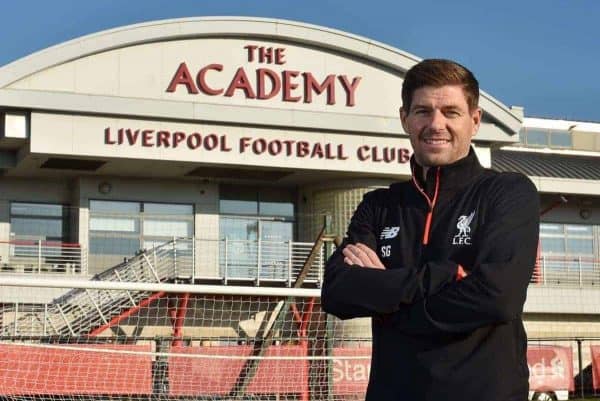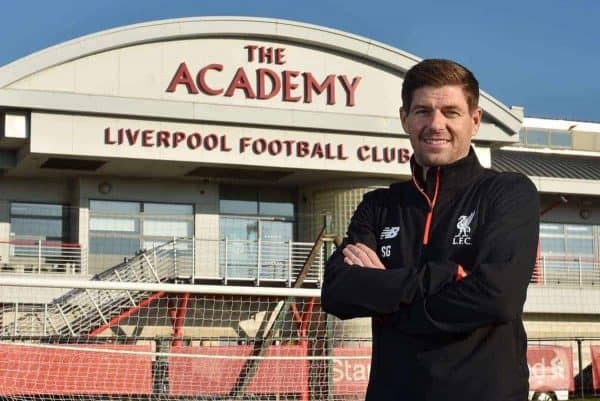 With Klopp at the helm for the foreseeable future, it should be some time before the chance to manage Liverpool arises for Gerrard, but it is hard not to see him in the Anfield hotseat eventually.
If only he was 10 years younger, his leadership and general quality would transform a Reds side currently going through a woeful run of form.
Too many players are shying away in moments of adversity, but as Cisse's quotes prove, these were the times when Gerrard showed he was truly special.