Georginio Wijnaldum has hailed Liverpool's young players for earning first-team action this season, in what he describes as a "difficult" environment.
Jurgen Klopp has always been an advocate of youth throughout his managerial career, and he has adhered to his philosophy at Liverpool.
The German has handed Reds debuts to Ovie Ejaria, Trent Alexander-Arnold, Ben Woodburn and Harry Wilson this season, while in his first year on Merseyside, he also gave the same honour to the likes of Kevin Stewart and Sheyi Ojo.
Wijnaldum says it is far harder to gain first-team action in the English game than in his homeland, praising Liverpool's academy prospects in the process.
"I must say, it's much easier to reach the first team in Holland than it is in England, especially if you play for a big club," Wijnaldum told Goal.
"Here in the Premier League, every side has money to buy players so my impression is that they don't really look at youth, because they can just pay for the one who can do the job immediately.
"In England, there's a pressure to buy players for now and not think so much about later.
"In Holland, they don't have the money to compete to buy the top players to make a difference immediately, so they create good players by giving youth the chance to play in the first team.
"I think it's already a positive thing if you reach the first team in England, especially at a top club, because of how difficult it is."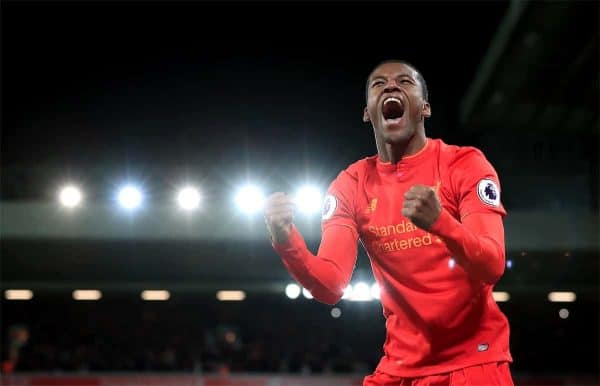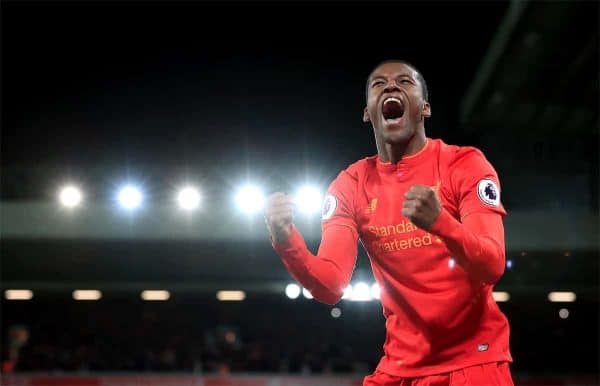 The very likeable 26-year-old, who has enjoyed an increasingly impressive first season with the Reds, also touched upon how the youngsters' hunger to learn from experienced professionals has impressed him.
"When I see a young player come in to Melwood and speak to them about how old they are, how the early stages of their career is going so far and what they would like to achieve, I always think back to my own experience," he added.
"It reminds you of what point you were in your development then, what were the challenges and the lessons so it helps when you give advice.
"What I like about them, is that when you speak to them, they really listen.
"They are hungry for advice and it reminds me that now that I am one of the older players having to speak to them and teach them.
"I still enjoy football like I'm a kid though; I enjoy all the challenges and that we can all express ourselves individually, but in a way that makes the team better.
"That will never change for me and I hope the young players never lose that feeling too."
Wijnaldum comes across as an ideal footballer for young players to learn from, with his professionalism, intelligence and team ethic all of a high quality.
The Netherlands international knows exactly what it takes to thrive at an early age, having become Feyenoord's youngest-ever player back in 2007, at the age of 16 years and 148 days.
That early experience proved invaluable, and a decade on, he is now a vital member of Klopp's team.