Liverpool midfielder Georginio Wijnaldum has shrugged off criticism he is a 'homer' who only performs in front of his own fans.
The Holland international's statistics since arriving in England from PSV Eindhoven in July 2015 are remarkable in that he has scored 15 times but none have come at an away ground.
Wijnaldum's last domestic away goal came in his final match for PSV on May 17, 2015 when he fittingly scored a 90th-minute winner against Den Haag.
Even more oddly his three international goals since then have come in Latvia, Kazakhstan and Poland.
His goalscoring record is strangely quirky but the 26-year-old does not waste too much time trying to analyse it or listening to the accusations of being a home bird.
"That is people's opinion. I think I also play good in away games, especially this season," said the Dutchman, who since moving to Anfield last summer for £25million after one season at Newcastle can boast a winner against Manchester City, an equaliser against Chelsea and last weekend's strike against Arsenal among his four goals.
"It is funny because last season we didn't perform at a level as a whole team in away games for Newcastle but I was the only one who got the complaints.
"It is a team thing and no-one can do it by themselves. People expect more from you than other players but we have to be realistic.
"If a whole team doesn't perform you cannot pick one player especially and say 'He doesn't do this or do that'. It is a fault of the whole team if you don't deliver."
In terms of delivering Wijnaldum and his team-mates have to do just that on Sunday with the visit of Burnley. A repeat of the opening fortnight of the season sees the Reds follow a morale-boosting win over the Gunners but Turf Moor back in August was the scene for the first of five Premier League defeats against teams in the bottom half of the table.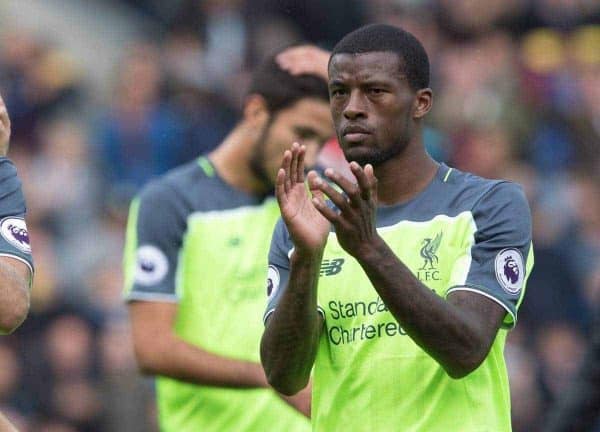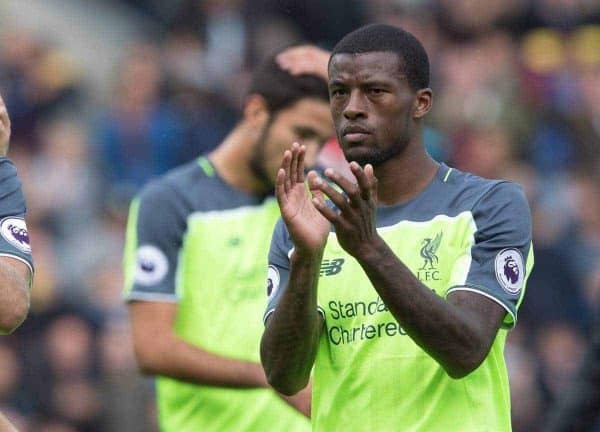 The accusation that Jurgen Klopp's side are not creative or resilient enough to break down teams who focus on defending and hitting on the counter-attack is one which has dogged them ever since.
Even now that record is unexplainable, especially when Liverpool are unbeaten against fellow top-six rivals this season having taken 19 points from a possible 27.
"I think we must bring the same we bring against the bigger teams," added Wijnaldum when asked about the challenge of tackling Sunday's visitors.
"If you look at the difference in games between the bigger and smaller teams the difference in concentration and being passive is big, that is my opinion.
"Of course you can never guarantee you will win but you have more chance if you play against the small teams like you play the big ones.
"It is never guaranteed the next game will be an easy game. You have to work hard, give 100 per cent and fight for the points.
"We must have the same concentration we have now against the bigger teams otherwise it will be difficult.
"We would make it easier if we also did it against the smaller teams."