Despite reports claiming Bayern Munich will challenge Liverpool in their bid to sign Julian Brandt, Reds supporters should not to be "overly concerned."
Brandt is one of Jurgen Klopp's priority targets for the summer transfer window, but there is no guarantee the 20-year-old will be making the move to Merseyside ahead of 2017/18.
The Bayer Leverkusen winger is enjoying an excellent campaign, despite his side's struggle in the Bundesliga, and this has sparked interest from around Europe.
Most recently, reports in Germany suggested Bayern were in talks to secure a move for Brandt in 2018, when a £10.9 million release clause in his contract becomes active.
But during a Q&A on Thursday afternoon, the Liverpool Echo's James Pearce said this may not be the case.
"I don't know where that information came from and whether it's reliable but I wouldn't be overly concerned at this stage," he said.
"The story stated that Bayern want to sign him in 2018 when his release clause kicks in.
"Considering that Leverkusen won't be in Europe next season, I'd be amazed if Brandt agreed to just stay there for another 12 months.
"He spoke recently about the attraction of playing abroad.
"Klopp rates him very highly but I think Liverpool need to be in the Champions League to have a chance of getting him."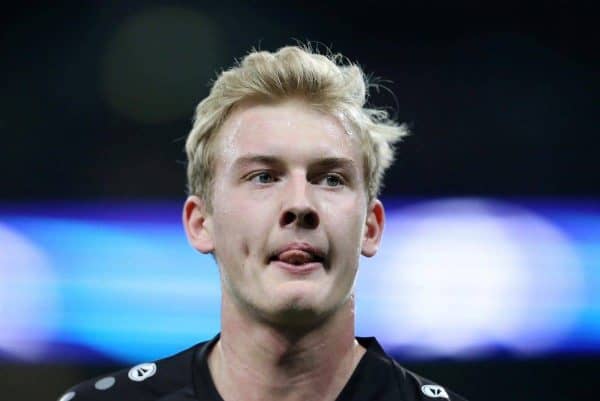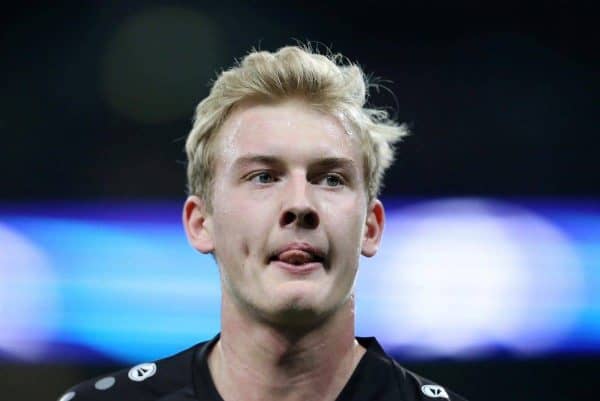 This should be an encouraging development for supporters, with Klopp's urgency potentially giving the Reds an advantage over their more cautious rivals in the summer market.
But as Pearce stresses, much hinges on Liverpool securing Champions League football for the new campaign.
Leverkusen were knocked out of this season's tournament on Wednesday night, following a 4-2 aggregate defeat to Atletico Madrid, and are unlikely to qualify for next season.
They currently sit 10th in the Bundesliga table, having taken just 31 points from 24 games so far, suffering 11 defeats.
Brandt could seek to move away from the BayArena this summer, and if Liverpool do finish in the Premier League's top four, Anfield could be an attractive destination.
The Reds are likely to face a fight to secure his signature, given his burgeoning reputation in Europe.
However, with Pearce casting doubt over recent reports of Bayern's interest, Klopp may still have the upper hand in tempting Brandt to Merseyside.