Nathaniel Clyne has every faith in fellow right-back Trent Alexander-Arnold enjoying a stellar playing career, having burst onto the scene this season.
The 18-year-old has been spoken of as one of the stars of Liverpool's academy for a while now, captaining both the U16s and U18s, and had made hugely encouraging progress in 2016/17.
He has earned nine first-team appearances in total, including a cultured showing away to Man United – an incredibly tough game for any player to be handed their full league debut.
Clyne is clearly a big fan of his right-back deputy, drawing parallels with him as a young player and praising his all-round ability.
"It reminds me of when I was that age, making it through to the first team," Clyne says.
"[My experience is] probably not at the same level but it was difficult. Once you get your head around it that you're part of the first team it makes you feel better, you get more comfortable with the lads and you get to enjoy it a bit more.
"I think he's come in and done really well. He's such a young lad and he's full of confidence, you can see on the pitch that nothing fazes him. You can see he's definitely talented and he's got a real bright future ahead of him."
Clyne also went on to discuss Alexander-Arnold's qualities as a person, with the teenager always coming across as a down-to-earth, intelligent individual.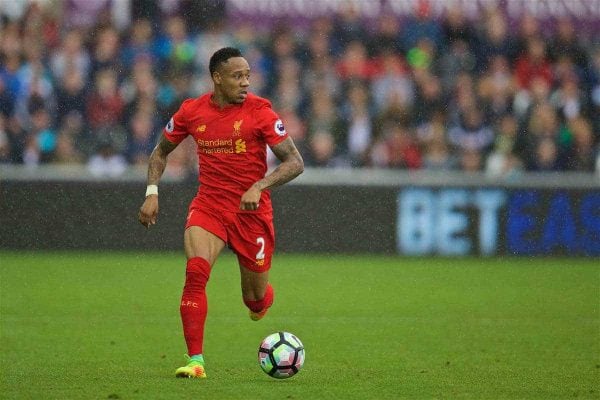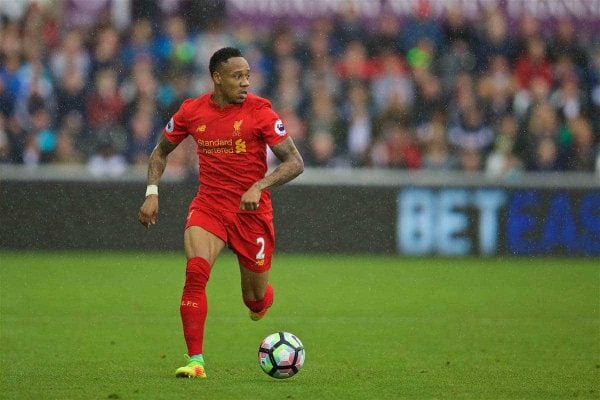 "He seems pretty cool, calm and a humble guy. With the talent he's got I don't think he needs any advice, really!" he added.
"He's doing really well. On the ball he's technically gifted, he can put in a good cross and he's good defensively as well. He's a quality player.
"You can see he's improving. He's more confident and he's fitted right in. He doesn't look out of place."
There have some calls for Alexander-Arnold to actually usurp Clyne for the remainder of the season, following some below-par performances from the England international.
Alexander-Arnold produced a superb display for Liverpool's U23s against Chelsea on Monday night, winning a penalty and scoring a free-kick, and with Jurgen Klopp watching on, he certainly did his chances no harm.
It would probably be a needless risk to start him against Man City this weekend, although if Clyne doesn't return to his best soon, his younger colleague has every chance of taking his place.
Alexander-Arnold is one of the most exciting youngsters we have seen at Anfield in a number of years, and while many fail to make the grade, he genuinely looks the real deal.