Schalke sporting director Christian Heidel has addressed reports suggesting Liverpool were pursuing both Sead Kolasinac and Max Meyer this summer.
The Gelsenkirchen duo have been regularly linked with the Reds over the past year, with Jurgen Klopp looking set to plunder the Bundesliga for further targets.
Kolasinac's contract with Schalke is set to expire this summer, and AC Milan, Juventus, Roma, Man City and Arsenal have also been credited with an interest in the Bosnia left-back.
He is now free to discuss a deal with non-German clubs, in a similar situation to Joel Matip when he left the Veltins-Arena for Anfield last year.
Matip signed a pre-contract deal with the Reds in February, before joining on the expiry of his contract at the beginning of July, after 16 years on the books with Schalke.
Kolasinac, who was Matip's first-team colleague for four seasons, would be in a similar situation, having joined Schalke from Stuttgart as an 18-year-old in 2011.
With Schalke having initially stalled on talks with the versatile defender, they look set to now plan without one of their key players.
Speaking at a press conference on Thursday, Heidel said that "there will be a decision soon" over Kolasinac's deal, with this serving to foreshadow his departure.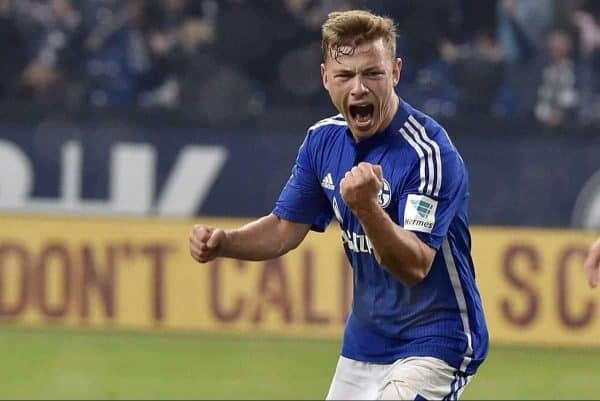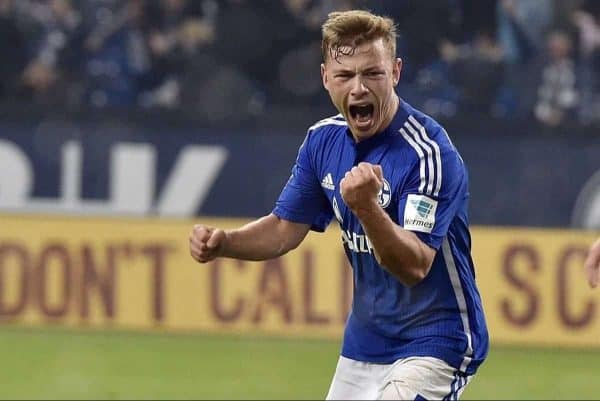 Meanwhile, Meyer has been touted with a move to either Liverpool, Everton or Tottenham by the Mirror, with the Germany international seeking regular first-team football.
The 21-year-old has described his chances of leaving the club as "50-50," having started just 14 games in the Bundesliga so far this season.
Meyer's contract expires at the end of 2017/18, ensuring this summer is a crucial one for Schalke, as they decide whether to offer a new deal or attempt to cash in on the midfielder.
And speaking on Thursday, Heidel said "we'll talk about a contract if both sides are happy."
However, the 53-year-old dismissed the notion that Klopp had already been in contact with his former rivals, casting doubt over reports of the Reds' interest in Meyer.
"[The last time I spoke to Klopp was] after our Europa League game in Gladbach [in March]," he explained.
"I would say now that I would know if [a deal for Meyer] went in this direction."
This is not to say that Meyer is not on the Reds' radar—though the source is certainly questionable—but it would seem that no deal is forthcoming at this stage.