Lucas Leiva's future as a Liverpool player is constantly up for debate, but should the Brazilian finally depart Merseyside after 10 years this summer?
The defender has been regularly touted with a move away from Anfield over his decade with the Reds, with clubs from Serie A to the Super Lig reportedly interested.
Despite this perennial speculation, Lucas has endured to become Liverpool's current longest-serving player, and converted into a centre-back under Jurgen Klopp, has preserved his relevancy.
With the Reds set to qualify for the Champions League next season, however, there are certainly reasons to argue for and against the 30-year-old's departure this summer.
Here, Sachin Nakrani (@SachinNakrani), Henry Jackson (@HenryJackson87), Karl Matchett (@karlmatchett) and Jack Lusby (@jacklusby_) give their views on Lucas' options at the end of the season.
SELL: Sachin Nakrani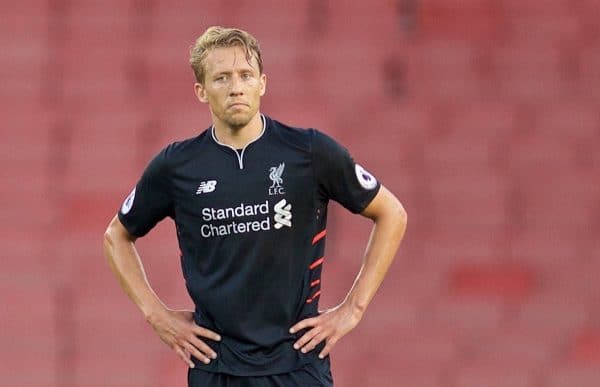 I don't like clutter. Some people do, but I don't. If something's not worth keeping, if it's past being useful, then get rid. Sofas, kitchen utensils, clothes…Brazilian midfielders.
To borrow a cliche, Lucas Leiva has been a 'great servant' to Liverpool. A decade at the club and it's hard to recall a match when he hasn't given his absolute all.
For a short period in 2011 he was also really, really good. Finally, it looked like we had a properly good player on our hands. But then injury struck and he's not been the same since.
Lucas isn't actually that old—30 and three months—yet he plays like someone at the very end of his career and that appears particularly stark in a Jurgen Klopp team where the emphasis is on high-energy attacking and relentless pressing.
Quite simply he's not a good fit, in midfield or in defence, where he has been used from time to time and done OK but should no longer be considered a long-term option, either as a starter or a backup.
It's time Liverpool got serious about defending properly, no more half-arsed selections, and that includes picking Lucas to play as a centre-back.
So this summer, whether his contract comes to an end or not, Lucas should depart Anfield.
He's done himself proud and will always be welcomed back, but he's past his usefulness and experience alone is no reason to keep him. Time to get rid.
KEEP: Henry Jackson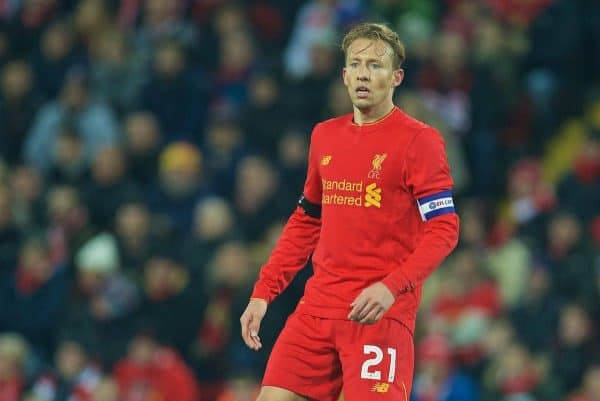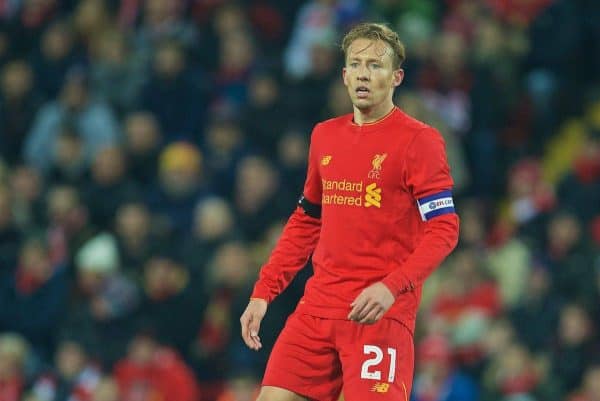 It's a really difficult one, but if push came to shove, I would say keep him. I must stress that the main reason for this is his influence in the dressing room, rather than on the pitch.
He is Liverpool's longest-serving player, and he understands what playing for such a huge club means more than any other current squad member. You only have to see some of his celebrations to see that.
He could play a similar role to what Kolo Toure did during the end of his time at Anfield—featuring very sporadically but still chipping in now and again. If Klopp was planning on using him fairly regularly still, I wouldn't want that.
If he is still around but well down the pecking order, I don't see any harm in that.
SELL: Karl Matchett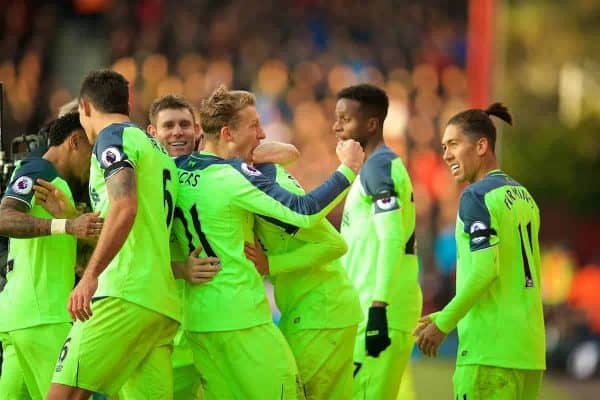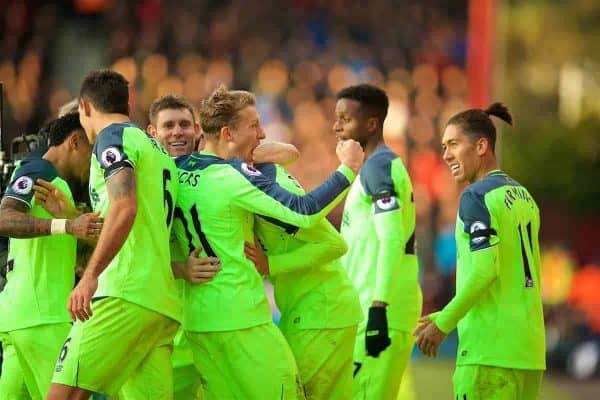 I have nothing against merely keeping Lucas. Squad mentality, after quality, is the overriding factor on whether or not a team is successful and Lucas clearly and obviously plays a part in that, in training, the dressing room and so on.
The issue is that as a central midfielder, he's now at least fifth best (with Hendo, Lallana, Can and Gini ahead) and common wisdom says the Reds need another big addition in that area in the summer.
So as a sixth, his game time will be minimal and when he does play he's preventing one of the young talents getting a run, be it as a late sub or in a cup game.
Personally if we have six for three spaces (forwards, midfielders, wherever) I always prefer the last choice out of the six to be reserved for a kid trying to break through (or three kids, and they all push each other for those infrequent minutes).
There's a lot to consider, and partly it depends on the mindset of the players brought in, but overall, yes he should be sold to allow the side to progress.
It's not the end of the world if he's not moved on and it doesn't indicate the team not pushing on though, because his presence is also a boost for others in the side who we need happy, need comfortable and need surrounded by positive influences.
Lucas is a different scenario to, for example, Martin Skrtel who was also here across a barren stretch but as a first-team player; his position didn't improve and thus the team didn't.
Lucas is a sub more often than not, so him remaining doesn't halt progress.
KEEP: Jack Lusby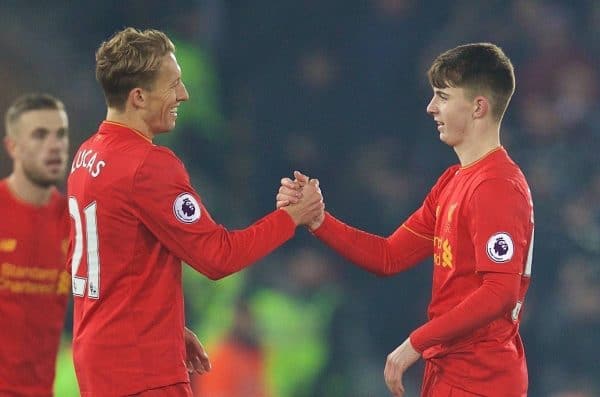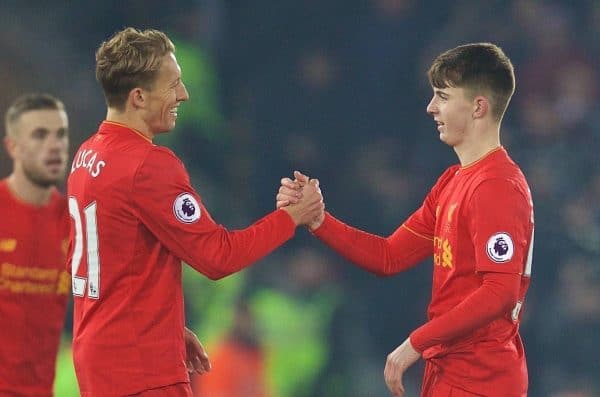 Earlier this season, I would have pushed for a swift departure for Liverpool's longest-serving player, who had seemed to have outlived his shelf life on Merseyside.
But his minor renaissance at centre-back, and his evidently crucial role in the dressing room, suggest Lucas could still be a valuable asset for the 2017/18 campaign.
That both Jordan Henderson and Philippe Coutinho have both hailed Lucas' off-field influence recently is a testament to his impact among Klopp's senior squad, having served to oversee their adjustment on arriving.
Lucas' performances in recent games have been hugely impressive, particularly when deployed back in his natural midfield role against Everton, and I think his full-blooded approach does have its place.
With Liverpool likely competing in the Champions League next season, Klopp will need more depth, and parting ways with a player like Lucas may be ill-advised.
He'd be far from first choice for me, but there is little harm in allowing Lucas to see out the final year of his contract.