A horrible lack of squad depth was once again exposed on Sunday, as Liverpool's Champions League hopes were dealt a crushing blow.
This Reds side really seem to enjoy making the optimists among us look foolish.
Just as it looked as though a corner had been turned, Jurgen Klopp's side were sent crashing back to reality by Sam Allardyce's disciplined Crystal Palace outfit.
It was an afternoon that felt flat from the very start at Anfield, and barring a trademark Philippe Coutinho free-kick, there were no positives to cling to.
This is a Liverpool squad that now feels like it is hanging by a thread – they have to just grind their way through these final four matches and secure a top-four finish.
The free-flowing Reds that wowed us earlier in the season now feel like a distant memory, but what is the real reason for so many poor showings in 2017?
Are Liverpool just unlucky?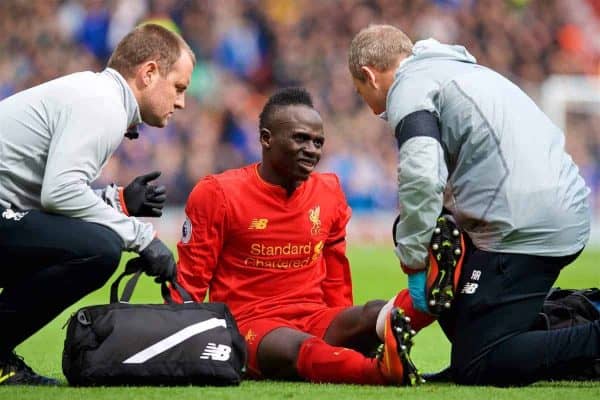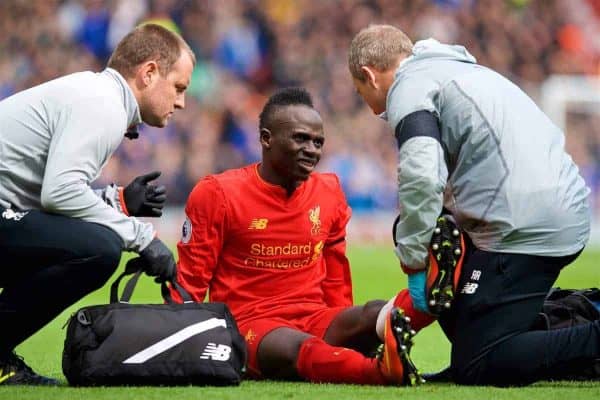 It's no secret that Liverpool have been continually hampered by injuries in 2016/17, with Klopp claiming it is a misfortune.
"Look at the injuries we've had – not a lot of muscle injuries which is always a sign of intensity," he said last week.
"It's not the moment in the season where we are having the hardest training or whatever, so it's all about individual situations.
"It's not about the day-to-day, it is just unlucky. That is the best word."
As is the case with the football, everyone has a different opinion on the matter, but it is understandable to use luck as an excuse, to an extent.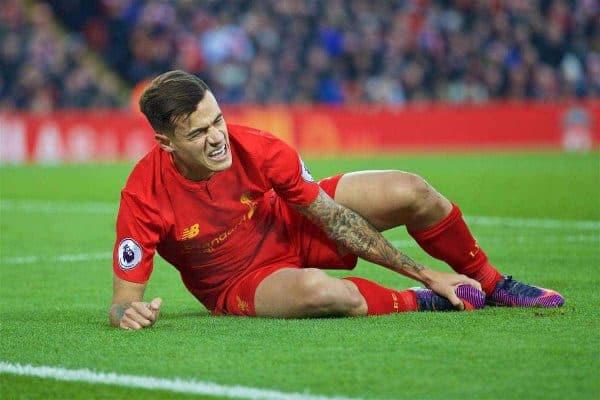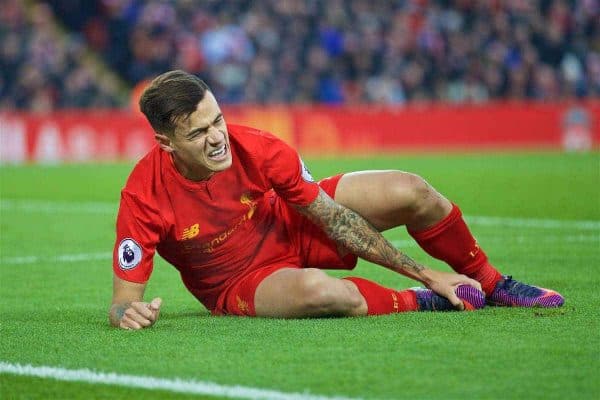 Sadio Mane, Philippe Coutinho, Adam Lallana and Jordan Henderson, arguably four or Liverpool's five most influential players, along with Roberto Firmino, have spent noticeable spells on the sidelines this season.
If you did the same to any of the Reds' top-four rivals, they would suffer in an equally similar manner, with the quality of replacement just not at the same level.
Joel Matip and Dejan Lovren have also been in and out of the side on a frustratingly regular basis, allowing no defensive rhythm whatsoever.
Add to that the likes of Daniel Sturridge and Emre Can also missing plenty of action, and Liverpool do have a right to feel hard done by in the injury department.
It is not as simple as that, however, and Klopp must also look at his approach and wonder if that has had a detrimental impact on his squad.
Risky approach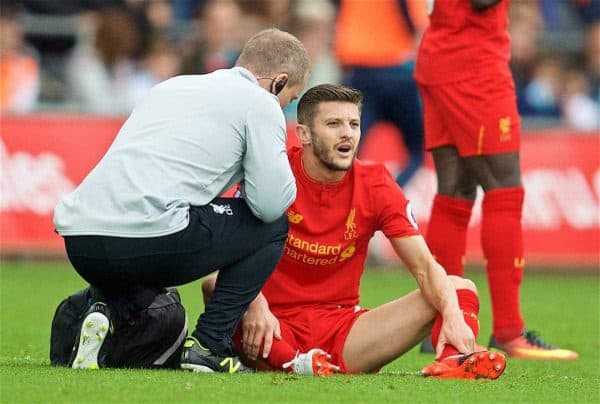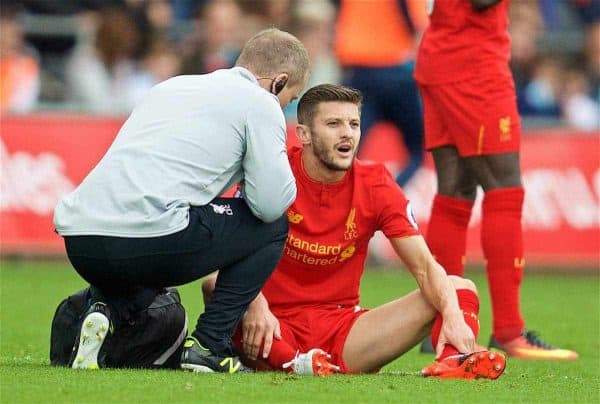 There is a point at which you have to wonder how unlucky one team can be, and whether there is more to it.
We have all had a good laugh at Raymond Verheijen for his thoughts on Klopp's methods, with the Dutch fitness coach often very vocal about how many injuries the German's teams get.
Much as we may hate to admit it, though, Verheijen may have a point, with his early-season predictions coming to fruition as the campaign has progressed.
Despite having no European football to worry about, and therefore substantially less games, Liverpool have suffered more injuries than any of their rivals.
The workload that Klopp demands of his players is about as relentless as it gets in the modern game, and there is an argument to say that it has led to the physical decline of numerous squad members.
There have been signs of burnout from some, with the intensity and general quality nowhere near what it was back in the late summer and autumn.
Klopp's style is a risky one, and his decision to have a relatively small squad has come back to haunt him. Not wanting to have unhappy fringe players is understandable, but perhaps he has over-estimated the talent within the squad.
Errors by Klopp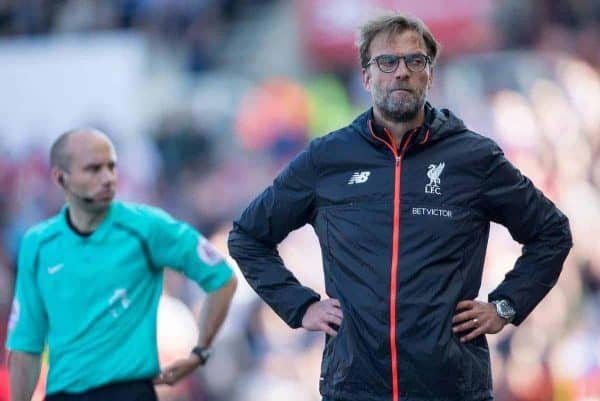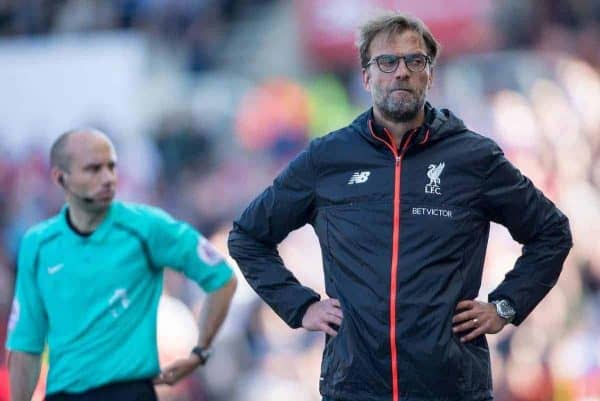 The reasons for the lack of squad depth, are primarily Klopp's desire for a smaller squad coupled with the injuries sustained consistently this season, enforced by a lack of January signing(s). This cannot be written off simply as unlucky.
He has had opportunities to bring players in and strengthen his squad, but has invariably declined, happy with the players at his disposal – and while such loyalty is commendable, it is starting to look a mistake on Klopp's part.
The amount of key players missing at different times has horribly exposed the lack of quality and experience, and Sunday's defeat to Palace highlighted it more than at any point during the season.
Liverpool's substitutes' bench featured four teenagers – Joe Gomez, Trent Alexander-Arnold, Ben Woodburn and Rhian Brewster – with Alberto Moreno the oldest, at 24.
Today's Liverpool substitutes' bench has an average age of just 19.9 years. Four teenagers, eldest is Alberto Moreno (24). Incredible. #LFC pic.twitter.com/4C3XKxIypE

— Jack Lusby (@jacklusby_) April 23, 2017
His eventual use of Alexander-Arnold, Moreno and Marko Grujic felt forced.
For a Champions League-hunting team to have those replacements to call upon is far more than just bad luck with injuries. Reinforcements had to come in in January, but didn't – for whatever reason, most likely because Klopp would prefer to wait for his preferred target than sign a second-choice.
The problem there is that his primary targets may not arrive in the summer if his current squad don't meet the target of Champions League qualification.
Chelsea bring in Willian and Cesc Fabregas; Man United have Wayne Rooney and Anthony Martial; Man City couldn't find a place for Sergio Aguero when Gabriel Jesus was fit. Liverpool should have Daniel Sturridge and Emre Can or Gini Wijnaldum as their 12th and 13th men – as they did earlier in the season – but injuries have scuppered such options.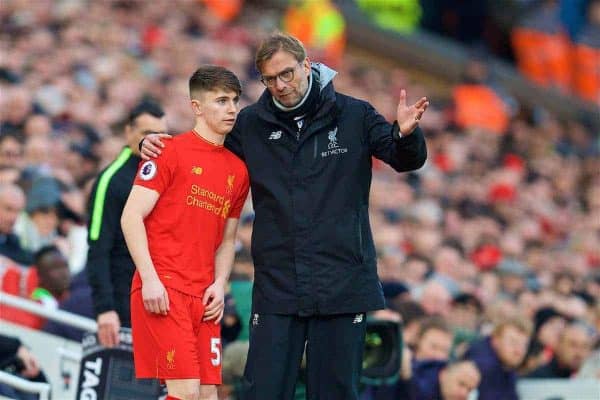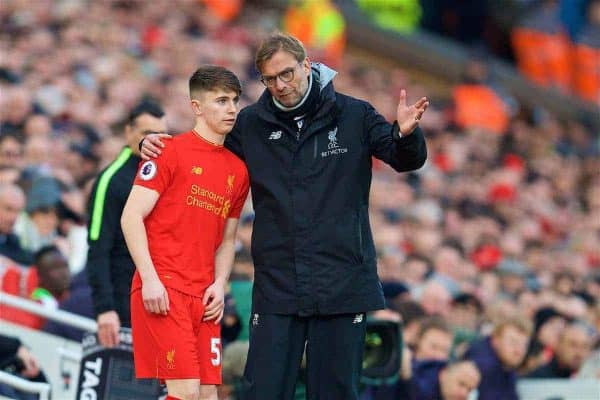 This is, remember, the first full season in England – a league with no winter break – for Klopp and his coaching staff. Perhaps an end-of-season review will conclude a slight tweak in their approach?
If the Reds are in the Champions League next season and want to thrive in it, they must have far more healthy-looking options.
Yes, we have been unlucky with injuries, without question, but it cannot be used as the sole reason for what has become a frustrating season.
The current situation could, perhaps, have been avoided. It certainly must be learned from this summer – as this isn't the first time Liverpool have suffered because of a lack of squad depth in recent times.