A shortage of options meant Rhian Brewster made the bench for Liverpool against Crystal Palace and there's reason to be excited over his progress.
Jurgen Klopp hasn't been shy about incorporating the impressive talents from the Reds' under-23 team into his first-team plans this season, and Brewster became the latest youngster to be handed a squad berth at Anfield.
Following on from the likes of Trent Alexander-Arnold, Harry Wilson and Ben Woodburn all seeing increased time with the seniors this term, Brewster's displays with the youth sides earned him a place in Klopp's matchday squad.
Despite not making his debut, there's reason to believe he can continue his meteoric rise.
Mike Garrity is the U23 coach and he has highlighted the attributes which have helped Brewster make the step up from the U18 team this term, despite still being young enough to feature in the latter side.
"Rhian is a lovely boy with a fantastic personality and he has only just turned 17," Garrity told Liverpool's website.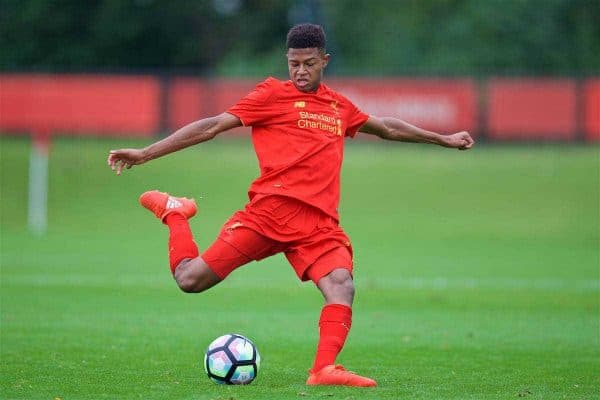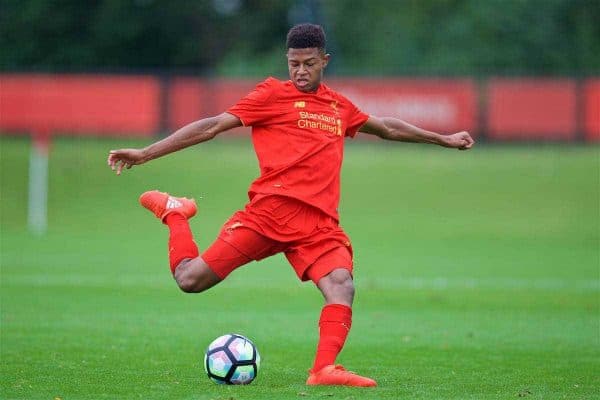 "I was delighted for him when he scored and got two assists in our last game against Leicester City and he is doing well.
"He has got huge potential. What he has to do is continue to work hard on the training field, keep listening to the coaches around him and the support that he is getting, which I know he does.
"He is an exciting player and if he keeps going in the right direction then I'm sure the Liverpool fans are going to see a lot more of him in the future."
While it's always positive to hear such glowing reviews of young players from those who know them best—namely the coaches at Kirkby—there are still many pitfalls ahead which Brewster, along with his young team-mates who have already been involved, will have to navigate to become fully-fledged regulars with the Reds.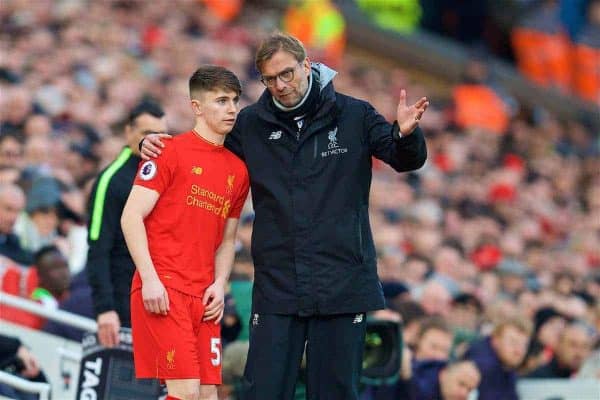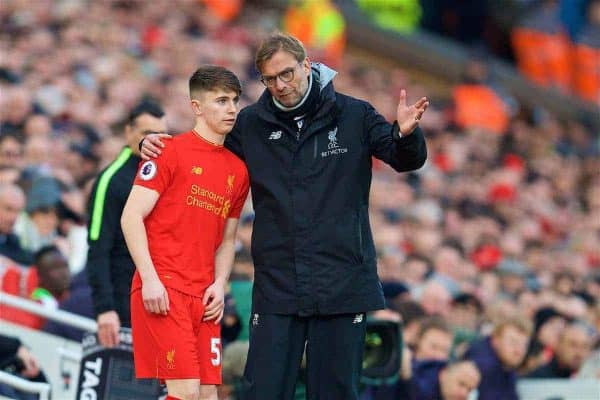 Thankfully, Garrity foresees no issues which might halt the forward's progress.
"The good thing with Rhian is he is level-headed and doesn't get too far ahead of himself. He is a down to earth kid and he has got a family that keep his feet firmly on the ground.
"He is developing nicely, he knows there is a lot of hard work that lies ahead, but after making the step up from the U18s to the U23s we are pleased with him."
Brewster's involvement in the match-day squad against Palace means eight players aged 20 or under have been named in Klopp's sides this season, with Alexander-Arnold clocking up the most game time within that group, on just shy of 600 minutes.