As Liverpool head into their final five games of the campaign, Steven Scragg looks over the changing landscape facing Jurgen Klopp's side this summer.
Five games to go before the door is closed on the 2016/17 season. In many respects, we will enter yet another summer where there are still many invisible questions to ask about Jurgen Klopp's Liverpool FC—questions where the answers, by-and-large, remain elusive.
For two-and-a-half decades we've struggled to shake our propensity to be bipolar. We're either riding the crest of a wave, or we're tearing ourselves apart. Aside from the occasional wobble (I'm looking at you Burnley and Bournemouth away), for much of the first half of the season we were riding that wave with a wondrous style.
When we defeated Man City on New Year's Eve, we looked like a team who could stay in pursuit of a Chelsea side blessed with what appeared to be an unshakeable momentum.
While Tottenham climbing to within four points of the Premier League leaders has awoken the unlikely notion of a potential title race occurring after all, I would imagine that a fortnight from now, Chelsea will have it all-but won. To my eye, Spurs are pretty much where I felt we might have been at this point of the campaign. Essentially two steps behind the leaders.
Hard to countenance, given how ineffective we were throughout most of January and February, yet, since the turn of the year we have lost the same amount of times in the league as Chelsea have. I know. How nuts is that?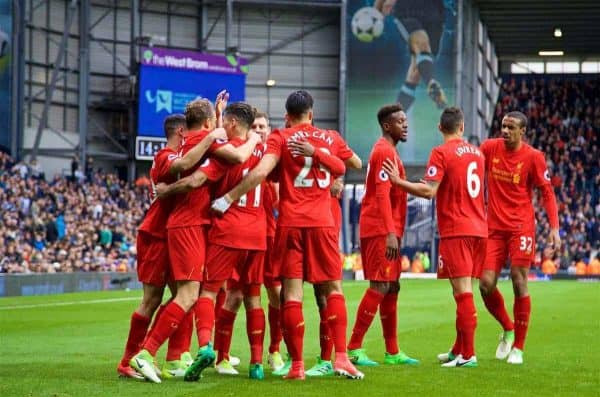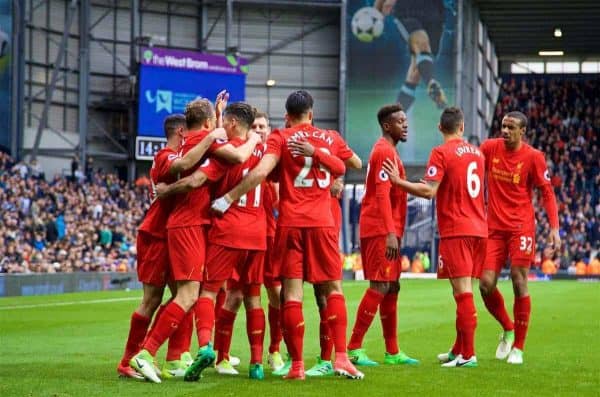 Unbeaten in seven, inclusive of five wins; just one defeat in the last two months. Winning away at Stoke City and West Brom in the space of a week is a promising sign. Picking up those two victories in the wake of losing Sadio Mane proved a point that we do have other players who can rise to the occasion.
There has been a marked difference in how we have coped without Mane in the slipstream of this latest enforced absence, compared to how we coped when he left for the Africa Cup of Nations in January. Rejoice in that.
We're operating without Adam Lallana and Jordan Henderson. Depending upon which set of opinions you choose to agree with, Emre Can is either a dispensable commodity, or throwing his critics words back in their faces right now.
No one player in the Liverpool first team embodies this football club's bipolar nature more than Can does. Can is either all, or he is nothing. Currently he is 'all' and at another point in time, in the not too distant future, he will once again return to being 'nothing'.
Can is one of our invisible questions, and he is one of our elusive answers. Can isn't alone in being an invisible question and an elusive answer. We have several others to keep him company.
The sort of players who are 'symptomatic of our weaknesses' when we are on a downward spiral, yet a figure of one-upmanship for uber Reds to laud as being a little bit brilliant after all, when our fortunes are on the rise. We all know who those players are.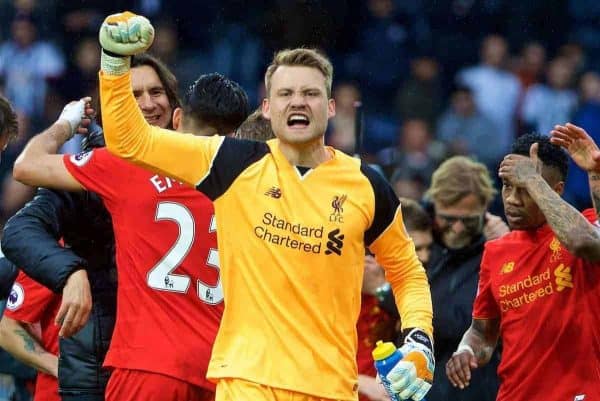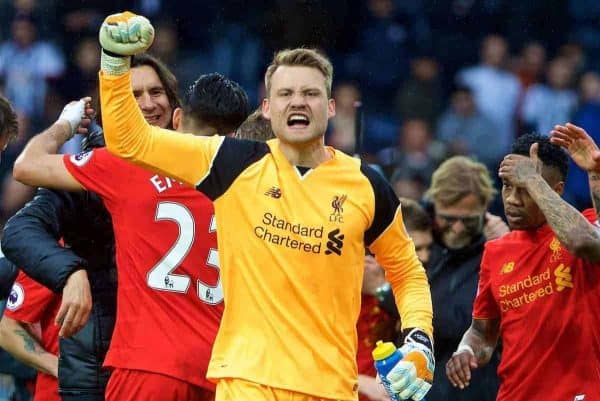 Simon Mignolet; finally rising to the demanding challenge of being a Liverpool goalkeeper, or flattering to deceive? Have we destroyed Loris Karius already?
James Milner; how long can we get away with fielding players out of position at left-back? Dejan Lovren and Joel Matip; each blessed with the potential to be individually sound defensively, yet, upon occasions left wanting when it comes to forming a symbiotic partnership?
Add in the spectre of whether, or not, there is a way back at Anfield for Mamadou Sakho?
The omnipresent mantra over the desperate requirement of an attacking central midfielder, when we are arguably precariously balanced as it is?
As a team of No. 10s, do we actually need a career striker? Divock Origi flatters and deceives in equal measure, Daniel Sturridge has no discernible future at the club, Danny Ings is unlikely to prosper, while Ben Woodburn and Harry Wilson have a long way to go before either becomes the Robbie Fowler version 2.0 that many hope one or the other might turn out to be.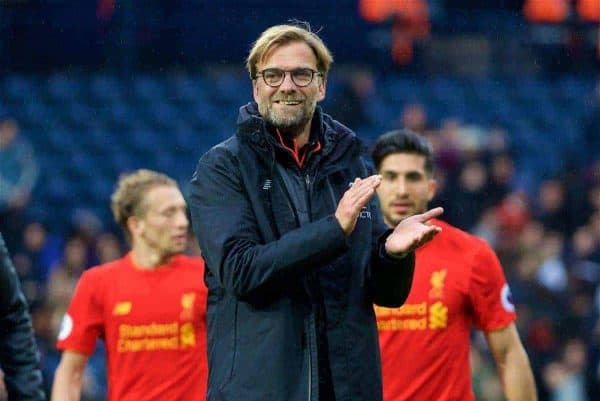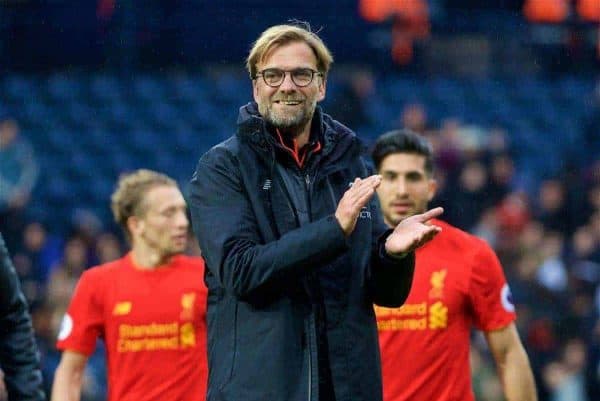 Invisible questions, and elusive answers. No football club is as self-scrutinising as ours is. So much we are doing is very, very right however.
In a world of spending wisely, we can afford to give Mignolet one more year to grow into himself. Some of the elusive answers, to those invisible questions, are already at our disposal.
FSG are broadcasting their biggest-ever budget for the next transfer window, but we will still need to be clever this summer in how we apportion our expenditure.
Goalkeeper doesn't feel quite as pressing a need as it did a few months ago. I'd happily see Mignolet stay. I'd happily see Danny Ward come back to Anfield to put pressure on Mignolet. I'd happily see Karius head out on a season-long loan to another Premier League club, to build up his experience of week-to-week football in this country. I'd happily see Karius come back wiser, and stronger, and stake his claim.
Nathanial Clyne is a right-back. Not a wing-back, not a failed centre-back, not a defensive central midfielder who can't get a game in his favoured position.
He's a right-back, in the traditional sense and spirit of the role. This is something which should be embraced. Trent Alexander-Arnold is his understudy, and this should be celebrated.
Milner has operated as well for us at left-back as anyone in a Liverpool shirt since the injury-disrupted days of Fabio Aurelio. If a compelling replacement can't be identified, then better Milner covers the position once again next season, than another new-wave version of Alberto Moreno or Andrea Dossena.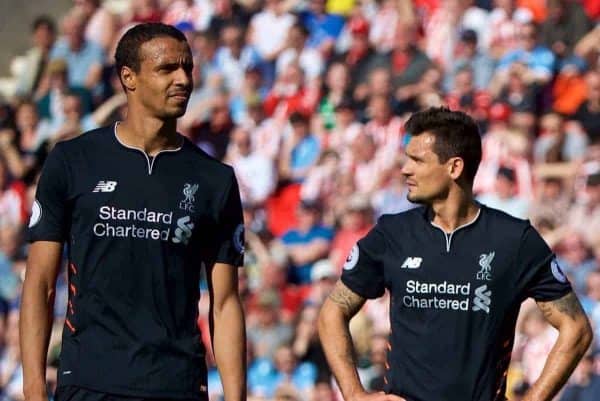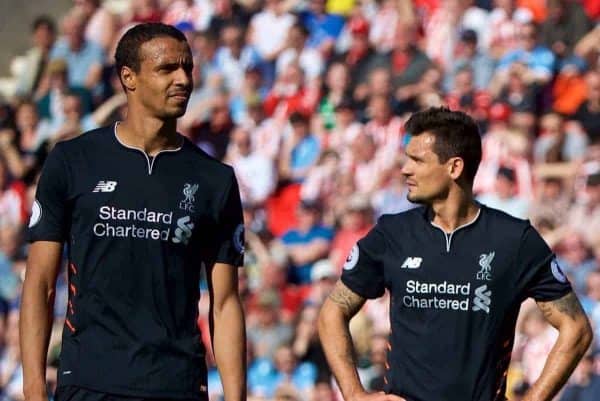 Matip and Lovren are capable, individual central defenders. It's not the personnel, it's the unity and cohesion which let us down, when things do go wrong.
Change the names all you like, but the embedded problems won't magically disappear. Given we are a team that favours being on the front foot, then our defence will always be liable to exposure.
This isn't an era of footballing conservatism at Liverpool. Our defence will always have a degree of vulnerability when we play with the ethos we do.
These aren't the 'caution-first' days of Gerard Houllier and, to a lesser extent, Rafa Benitez.
Georginio Wijnaldum has impressed most of us, and he will improve further. Henderson is still to return, and then there is the conundrum that is Can. We are yet to see whether, or not, Marko Grujic will make the grade.
Centrally, we are well covered, and given Philippe Coutinho and Adam Lallana can offer that attacking intent from a deeper position if required, there isn't the urgency many believe there is to find a central playmaker.
It would be great to find one, but it isn't the all-encompassing issue it is often advertised as.
We don't need any more No. 10s. Unless the unpalatable happens and Coutinho is cashed in on. Roberto Firmino, at times, fits the description of the invisible question, and the elusive answer. Another player who is either deemed a world-beater, or a passenger.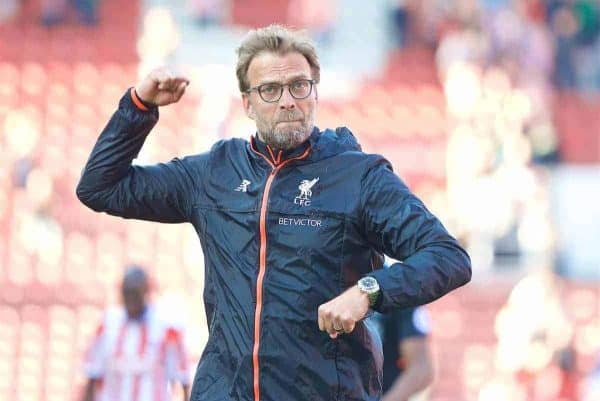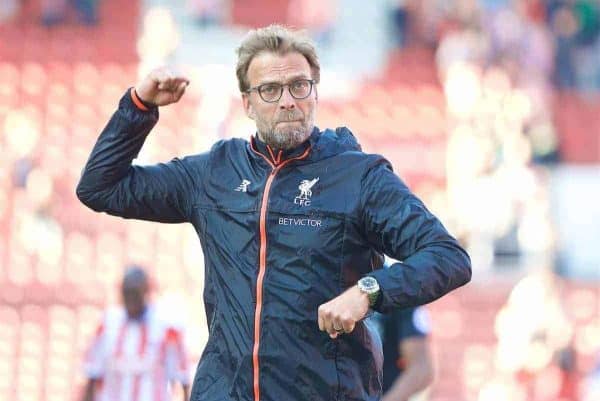 Eight months into a nine-month football season, and you can fairly say that we've more or less got six of those eight months right.
Why did January and February go so badly, when August to December went so well? When March and April have gone so well?
Yes, we undeniably need to strengthen before the 2017/18 campaign, a campaign which might see us return to the Champions League.
However, it is lazy to simply say certain players aren't good enough, especially when for the next few weeks Leicester City are still the reigning champions of England. They won a league title with collection of players that were deemed, by other clubs, not to be good enough.
This summer, we need to address the invisible questions, and find the elusive answers once and for all.