Liverpool Ladies duo Siobhan Chamberlain and Gemma Bonner spoke to This Is Anfield ahead of their FA Cup semi-final clash at Man City on Monday afternoon.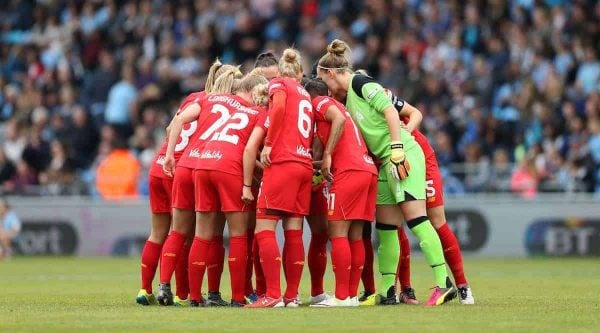 The Reds stars will take on unbeaten Super League champions City in what promises to be a blockbuster encounter in Manchester.
A place in the final is at stake for the Liverpool Ladies and England's No. 1 goalkeeper Chamberlain admitted she was excited at the possibility of playing at Wembley.
"To play at Wembley is like a dream for everyone so for that to be one game away is very exciting," Chamberlain told This Is Anfield.
"However, we can't get caught up in it all and we can't be looking at Wembley when we walk out onto the pitch on Monday.
"It's just another football match and if we start getting carried away and thinking about Wembley before we kick a ball in that game we will get unstuck.
"It's about making sure everyone keeps focused about the job on Monday and that's about getting the win – however we do it. Then we can get excited about Wembley."
Man City have been knocked out of the semi-finals in the last two seasons by Chelsea so they are hoping to reach Wembley on the third time of asking.
However, Liverpool skipper Bonner believes the Reds' two back-to-back draws against City in the Super League proves they are capable of matching the champions.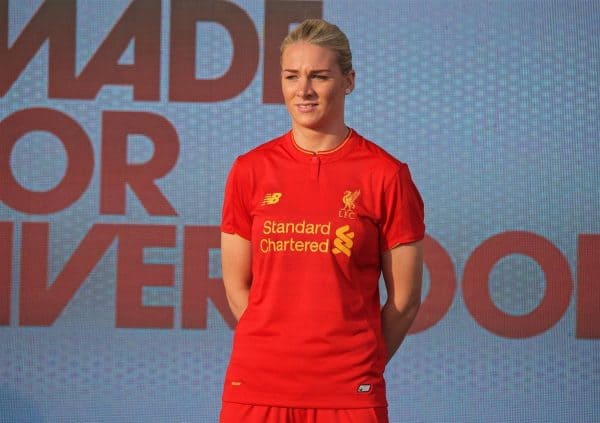 Liverpool were the only team to take points off City in both fixtures and are the only team to prevent Nick Cushing's side from scoring in a league match since April 2015.
"They have a good, strong core of players and they're very structured. They are good at what they do," said Bonner.
"For us last year, we had to really work hard to get the results we did against them but we've got to take confidence from that because we played well in those games.
"We scored past them and I think for us we're just excited about the challenge ahead and the possibility of going to Wembley.
"It's not going to be easy but we'll be ready."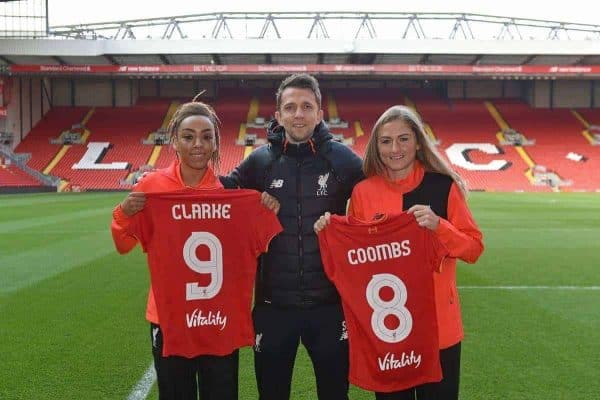 It's been an exciting week for the Reds' Ladies as they announced the double signing of England internationals Jess Clarke and Laura Coombs.
Coombs had a brief spell with the club last season and will be hoping to continue the bright form she showed under Scott Rogers.
Chamberlain believes the duo have strengthened Liverpool's young squad and they can provide a threat against City on Monday.
"I'd rather have Jess [Clarke] playing on my team and scoring goals than scoring against me like she was last season!
"Coombsy proved last year what kind of player she is. She did fantastically for us and she improved so much throughout the season playing regularly.
"For her to come back into the squad just strengthens our midfield massively. Jess [Clarke] is just rapid too.
"I'd like to see her in a race with Shanice [Van De Sanden] because I'm interested to see who would win that one.
"She's really quick but also very technical as well. Both players are really experienced so they will be great additions to the group."
The semi-final takes place on Monday afternoon at the Academy Stadium in Manchester for a scheduled kick-off at 2pm.