Jurgen Klopp has provided an update on the fitness of his Liverpool squad, with four key players set to miss out against Stoke City.
The Reds travel to the Britannia Stadium on Saturday, as they continue their push for a top-four finish in the Premier League.
But at this crucial stage in the season, Klopp is facing a major injury crisis, with a host of his regular fixtures missing from action, with a variety of issues.
Speaking ahead of the trip to Staffordshire, the German revealed Jordan Henderson (foot), Adam Lallana (thigh), Sadio Mane (knee) and Philippe Coutinho (illness) were all likely to miss out.
"[Lallana is] much better but no option for the weekend, he's not in training," Klopp explained.
"He feels good, he's in a good way. He feels nothing in the moment but will need a few more days for sure before we can have him back on the pitch.
"Similar to Hendo, also on a good way but don't know exactly when he can be part of training again."
However Klopp did confirm that Daniel Sturridge had "no more issues," having been an unused substitute in Wednesday night's 2-2 draw with Bournemouth following a hip injury.
And the striker's return to the squad is a major boost with two of Klopp's key forwards absent.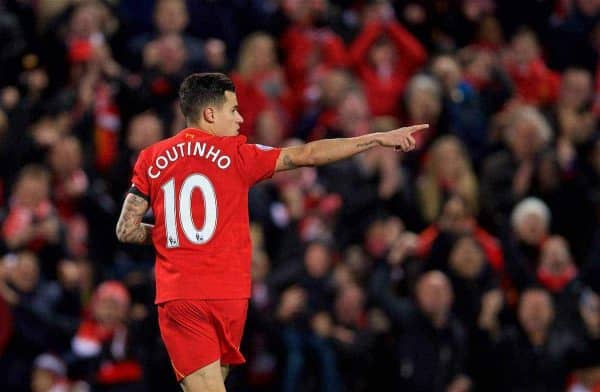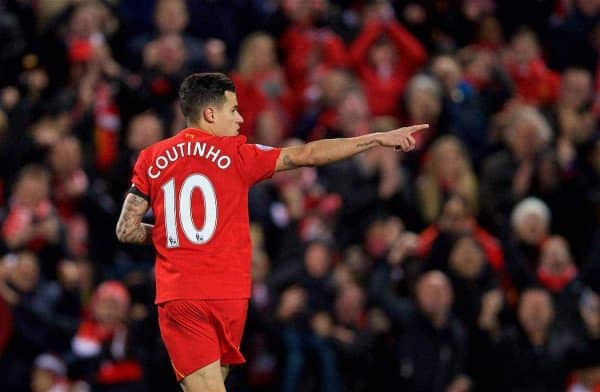 Both Mane and Coutinho have been central to Liverpool's success on the pitch this season, but now find themselves sidelined, leaving Klopp with few options in attack.
"Phil is still ill, he was not at Melwood yesterday, won't be here today," the 49-year-old added, with Coutinho forced off midway through the second half against the Cherries.
"I had a conversation with the doctor, he feels much better but it doesn't look too good—we'll have to see.
"We'll give him all the time he needs, but it will be really close."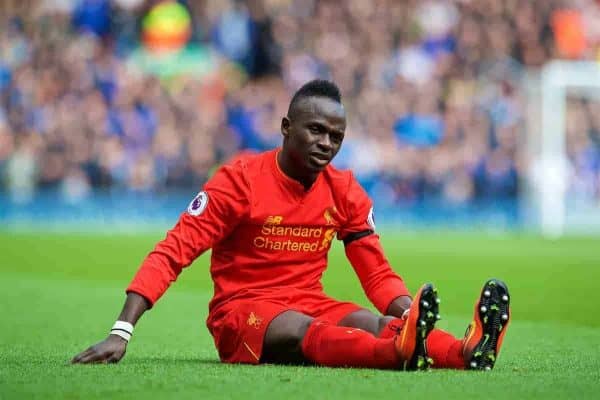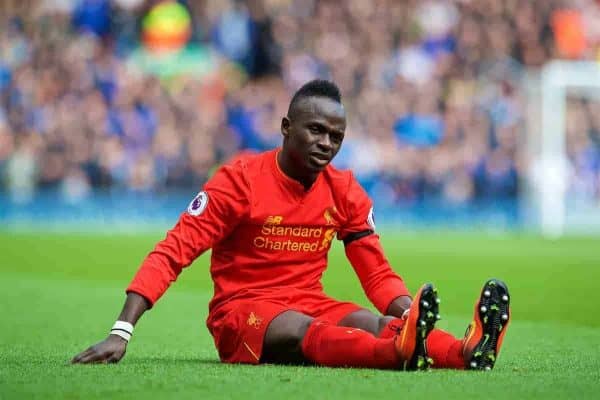 And with Mane picking up a knee injury in last weekend's Merseyside derby, Klopp moved to confirm that the winger was likely to undergo surgery.
"Sadio now we're pretty sure will need surgery. We're not 100 percent when it will happen, but yes, it's clear: season over," he said.
"That's what I half-expected when I saw the video after the game, I thought it was lucky nothing more happened.
"Now we're close to the end of the season and it means it will be pretty much impossible he'll play again this season.
"Then we'll have a long break and be ready for the next season, that's the only good news."