Liverpool's porous defence has cost several points this term and one man in the midst of it, Ragnar Klavan, says the team must work together to improve.
Another two goals conceded by Jurgen Klopp's side against Crystal Palace leaves the Reds on course to concede 47 across the entire campaign, more than any other top-seven side, and highlighting why improvements—tactically and in personnel—must still be made.
In fact, the Reds only conceded three more than that tally last season and 2016/17 will mark a fifth consecutive campaign where the team have conceded more than 40 times in league play alone.
Klavan missed the Palace match through injury but has indicated there is plenty to work on to ensure defensive improvements are made, acknowledging to the Liverpool FC website that there isn't one specific issue where things are going wrong at present.
"It's not easy to put down to a couple of things, but we have to work together as a team," he said.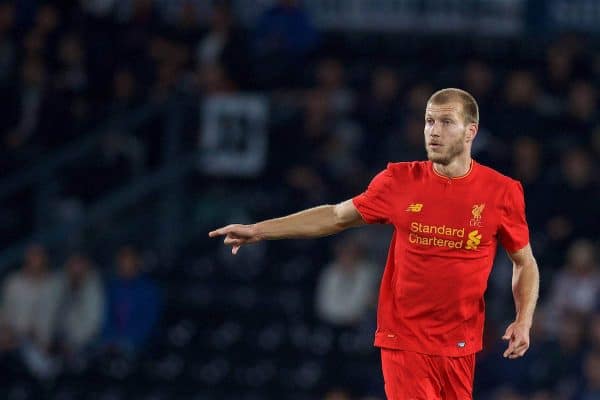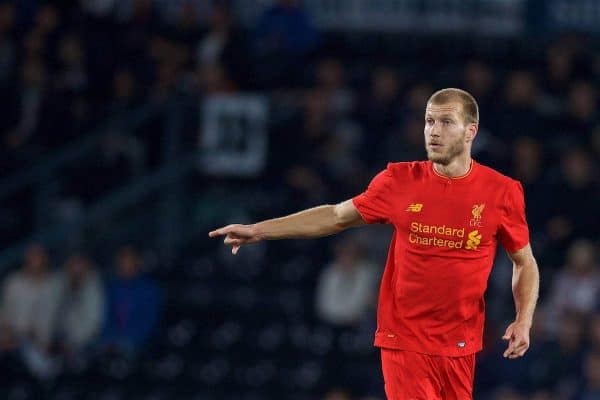 "That's our goal, of course, to not concede any goals in any game, but this is football and everybody has good strikers as well. It's not so easy to pinpoint exactly what is going on.
"I think it's not just one thing, there are multiple things put together that make the whole difference. At this level, it can be one moment, just a lack of concentration, and that's it. In this harsh league, those things get punished straight away and that's how it is when you play at the highest level."
Klavan has started 15 league games in his maiden season in England, with his last appearance coming on the left side of a back three at Stoke. The 31-year-old believes such adaptability is one area where the defence could be helped and suggests the formation is an option for the manager again in the future.
"I think for him and for us it's good to know that we have that option and we can switch on it whenever needed," the Estonian international insisted.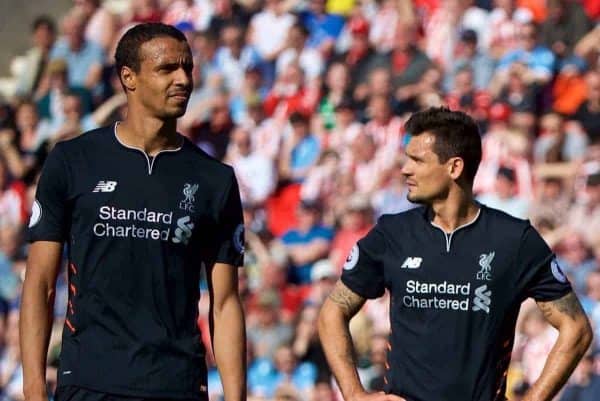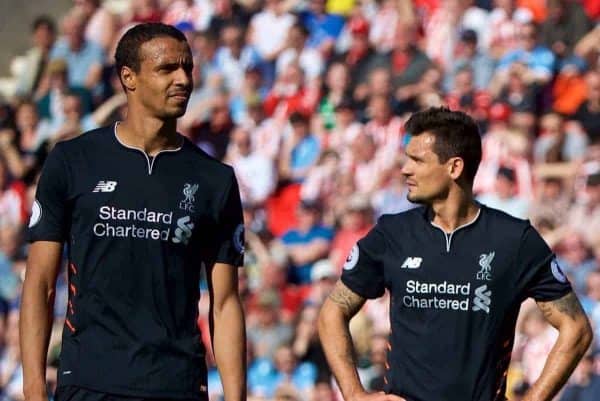 "For me it's no problem when I play with [Dejan Lovren and Joel Matip] or the formation, because I've played it with my former clubs and my national team as well so it's not a big difference.
"Before the Stoke match there was not much time [to work on the system in training], but before that we had practiced it so players do know what they need to do in those moments. [It] is really good that the manager and the staff have prepared us for those kind of situations."
With the Reds now facing a big task in trying to find defensive consistency before the end of the campaign to ensure Champions League qualification, Klavan hopes to be part of the side in the final stages, returning to fitness for the Watford game on Monday.
A clean sheet or two in the final four fixtures would go a long way toward helping Liverpool over the line.