West Ham manager Slaven Bilic has hailed out-of-favour Liverpool striker Daniel Sturridge, and questioned his peripheral role at Anfield.
Sturridge has made just 23 appearances for the Reds in all competitions this season, scoring six goals and laying on a further three, with injuries hampering his progress.
Besides his fitness concerns, Sturridge has fallen down the pecking order under Jurgen Klopp, with Roberto Firmino and Divock Origi preferred up front.
This has led to speculation over a summer move for the striker, with Sturridge expected to leave after four-and-a-half years with the club.
And if Bilic's comments on Thursday are any indication, West Ham could be one of the interested parties.
"We are going to see. We have our list of strikers," he said when asked about a possible bid.
"If you talk about him as a player, especially if you go back two or three seasons he was unbelievable. But [at the time] he wasn't a subject for West Ham.
"Now he plays very rarely, but I watched Stoke against Liverpool the other day.
"He came on and, with a couple of passes, he broke their defence. He split them up some great passing.
"So of course he is showing that when he plays—but he plays very rarely."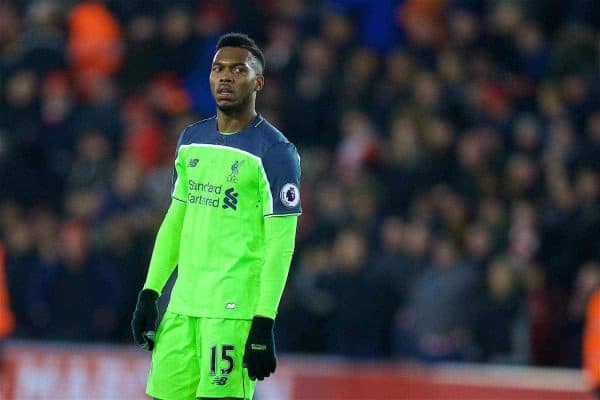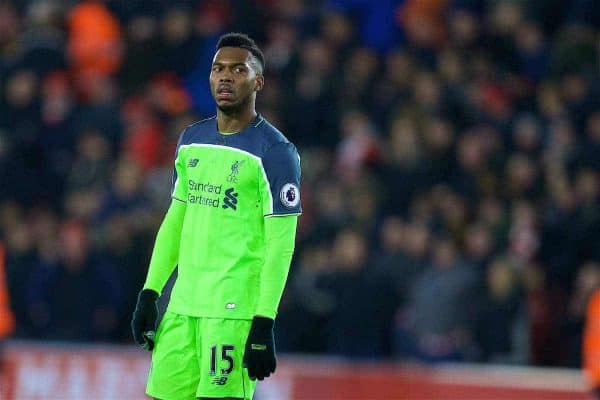 One of the key factors behind Sturridge's next move will be the guarantee of regular first-team football, something he hasn't been able to rely on since Klopp's arrival.
Injuries have certainly hindered his prospects, but there is also cause to believe Sturridge is just not a stylistic fit for the German's system.
As Bilic discussed this situation, he hinted that he would not be as lax with the 27-year-old's talents.
"They have a lot of quality there and I don't like to comment on the decisions of other managers. I don't know the situation there," he continued.
"I don't see their training. I've just seen enough of their games to know that when they are fit they are doing well. Especially in that area with Mane, Coutinho and Lallana.
"So what can I say? When he is on fire, [Sturridge] is a great player."
Sturridge still has two years left on his contract with the Reds, and can expect to raise a considerable fee in the summer transfer market.
Paris Saint-Germain were also interested in the goalscorer back in January, meaning West Ham could have competition if they do make an approach.