Real Madrid forward James Rodriguez is on Liverpool's radar ahead of the summer transfer window, according to La Liga expert Guillem Balague.
Rodriguez was mooted as a possible target for the Reds towards the end of March, though it seemed little more than hopeful paper talk.
However, it would seem that this is not far from the truth, with Rodriguez expected to be an option for Jurgen Klopp in the summer transfer window.
Balague, during a Q&A with Sky Sports, moved to confirm Liverpool's interest in the 25-year-old—but stressed that it would be difficult to convince him to make the move to Anfield.
"Of course they are [interested in Rodriguez], but they aren't the only one," he explained.
"Liverpool are realistic and I think they realise James is looking for a different type of team.
"But he is leaving the door open to all possibilities because he knows Real Madrid want to get rid of him.
"He would like to go to a club like Chelsea or Manchester United and he has offers from England and Italy but we will have to wait and see."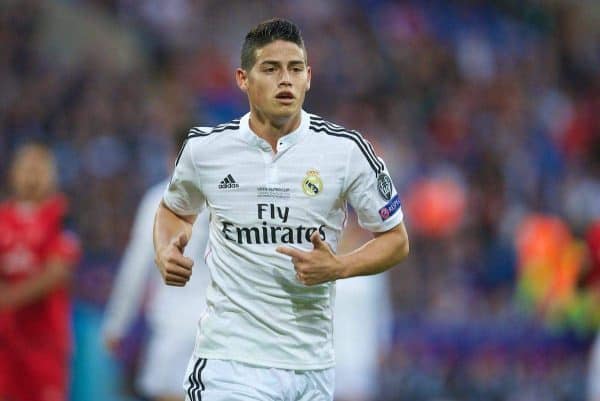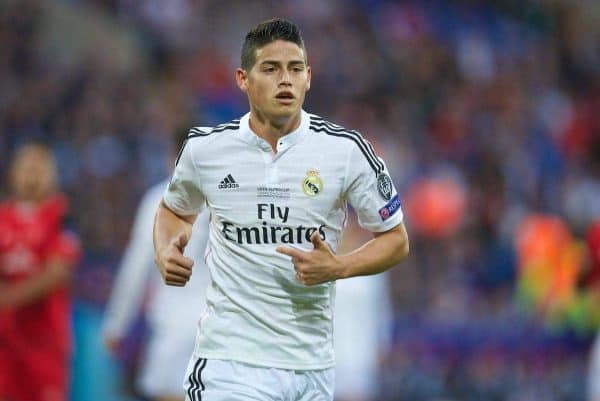 It is clear that any club looking to sign Rodriguez at the end of the season would need to be playing in the Champions League, given his pedigree in Europe.
Liverpool are vying for a top-four finish in the Premier League this campaign, and this could work in their favour if they are to launch a bold bid to bring the Colombian to Merseyside.
He is unlikely to come cheap, either, having signed for Real in a £63 million deal with Monaco in 2014, after an impressive run at the World Cup in Brazil.
Rodriguez's contract with Real expires in 2020, ensuring the Liga giants can still command a sizeable fee.
The versatile forward has fallen out of favour at the Bernabeu this season, making 24 appearances in all competitions, including just seven starts in the Liga.
He is undoubtedly a top-level talent, however, and would improve Klopp's squad significantly.
Unfortunately, this makes the likelihood of Rodriguez joining the Reds very slim, with the club typically left to contend for lesser targets in recent seasons due to their damaged reputation.
Liverpool lost out to Paris Saint-Germain in the race to sign Julian Draxler in January, for example, while Mario Gotze opted to return to Borussia Dortmund after intense speculation last summer.
But nevertheless, Rodriguez would be a real statement signing for Liverpool, and their interest is seemingly credible.