Emre Can has rued Liverpool's loss to Crystal Palace on Sunday afternoon, with the midfielder labelling the defeat as "stupid".
After a seven-game unbeaten streak, the Reds suffered a bad day at the office at Anfield, losing 2-1 to Sam Allardyce's in-form Eagles.
As we have seen all too often this season, sloppy goals were conceded against lesser opposition, as Christian Benteke came back to haunt his former club with both goals for the visitors.
Can was one of many who never came close to reaching top gear on a depressing day for Liverpool, and he is not impressed with his side's inability to defend set-pieces.
"We are frustrated and disappointed," Can told the Liverpool Echo.
"We controlled the game. I think we didn't play too bad but then we conceded two goals from two chances.
"Everyone is very disappointed because we should have won this game. We had the chances.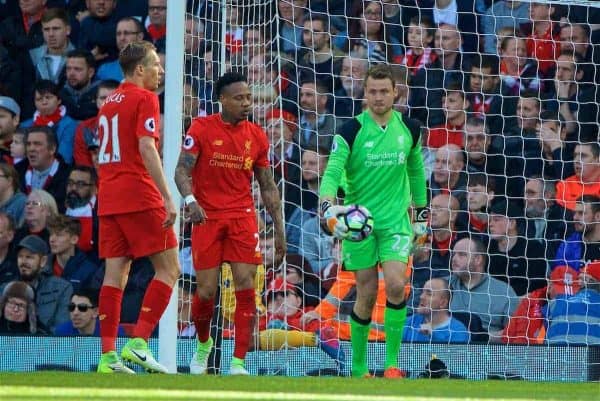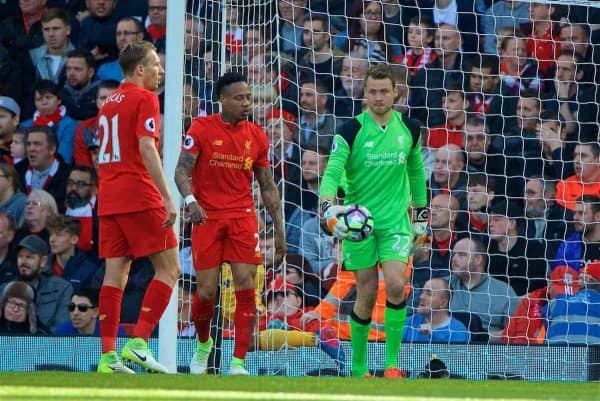 "It was stupid from us. Again it was a set-piece. We had worked on them in training, we had trained very well.
"In all the set-pieces in training we had done very well, but again we concede a goal from a set-piece. It was stupid."
The 23-year-old also spoke about Liverpool's luck with injuries and the battle for Champions League places, with the German firmly behind Man City in Thursday's Manchester derby.
"When you look at the bench, it is very young," he said, in reference to Jurgen Klopp fielding four teenagers – Joe Gomez, Trent Alexander-Arnold, Ben Woodburn and Rhian Brewster – in the squad against Palace.
"We miss a lot of our players, there are a lot of injuries. You should look at Chelsea. They are lucky with that for example.
"We don't have luck with this. But it is no excuse. We have to go again. We have to fight for our target. From Monday, we have to look forward."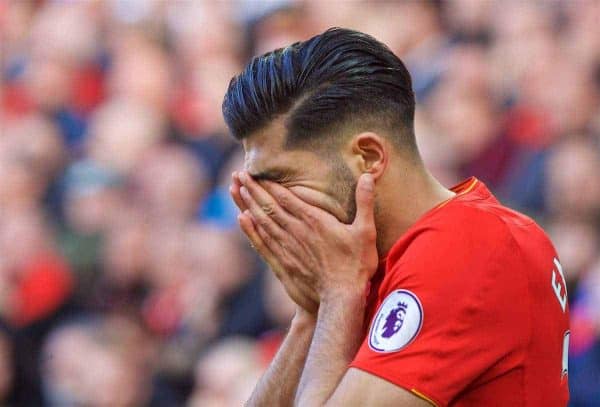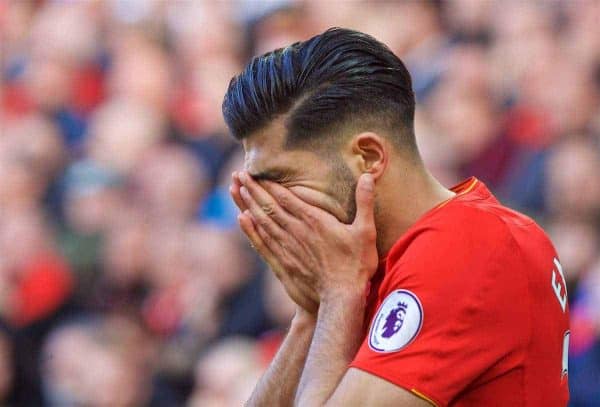 With the Manchester derby on Thursday night, a win for City would mean United can no longer overtake Liverpool with their two games in hand.
"Is that the better result? A City win? Then I am for City!" said Can.
"One of the top teams will drop points and that is a good thing. We have to be there and in the next game against Watford, we have to win.
"We have got to go again and it is still in our hands. If we win the last four games, we will reach the Champions League. Some of the other top teams will play against each other and we will give it our best.
"Winning our last four has to be the target. The next game is Watford and we want to win there."
Sunday's defeat has given Liverpool no room for error now, and the manner of the loss has not sat well with the supporters.
It is becoming laughable how many set-piece goals are conceded by Klopp's men, and if they continue to be such an easy touch, they will not be playing Champions League football next season.