Daniel Sturridge may have kicked a ball in anger for the last time at Liverpool, but his legacy should be respected, not ridiculed.
January 31, 2015 was a day that sticks in the memory.
Liverpool were hosting West Ham in a relatively unspectacular Premier League contest, but the return of Sturridge after five months out was the main talking point.
The striker had featured just three times during that ill-fated 2014/15 campaign under Brendan Rodgers, but was introduced midway through the second-half against the Hammers.
Within 12 minutes, Sturridge had produced a beautiful first touch and rifled an inch-perfect finish past Adrian to seal a 2-0 win for the Reds. Fans were left awe-struck at his ability to come straight back into the side and make an impact.
It wasn't Sturridge's standout moment in a Liverpool shirt, by any means, but it represented a time when he felt absolutely invaluable.
Fast-forward to the present day and things have changed drastically, with recent reports suggesting he has played his last game for the Reds.
A season-ending injury would be a sad, but rather predictable, way to end a Liverpool career which once threatened to become something approaching legendary.
Genuine Reds gem

From his debut onwards, back in January 2013, it was clear that Rodgers had played a blinder in taking a punt on Sturridge.
He hadn't cut the mustard at either Man City or Chelsea, but there was a feeling that he just needed to be given a chance at a club not chucking hundreds of millions of pounds at players.
Eleven goals in his first half-season got him off to a flier, and early signs of a special on-pitch relationship with Luis Suarez were emerging.
Then, of course, there was 13/14, a season Sturridge's brilliance still gets nowhere near enough credit for.
Granted, Suarez was the talisman who produced moments of genius, but his strike partner netted 24 times and was a big reason for Liverpool playing some of their best-ever football.
The lob against Everton; the last-minute header at Goodison Park; the chip at home to West Brom; three match-winning goals to start the season with. Sturridge was far more influential to that campaign than history may go on to suggest.

Although only in his mid-20s at the time, little did we know that we were witnessing Sturridge's peak.
The constant injury woes started coming his way, with just five goals in 18 appearances the following year. Liverpool sorely missed him, with Suarez gone and Steven Gerrard a shadow of his former self.
That West Ham goal, with Sturridge's apparent return to both form and fitness, felt like a turning point in the Reds' season—but it ended up being nothing more than a false dawn.
Sprinklings of stardust have come from the 27-year-old's talented left foot since—his finish in last season's Europa League final was stunning—but they have been few and far between.
Despite this, 59 goals in 115 appearances is a record of the highest order, especially considering he has rarely taken penalties.
Let's not forget that he reached 50 goals quicker than Suarez, Robbie Fowler and Michael Owen, too.
Forgotten in time?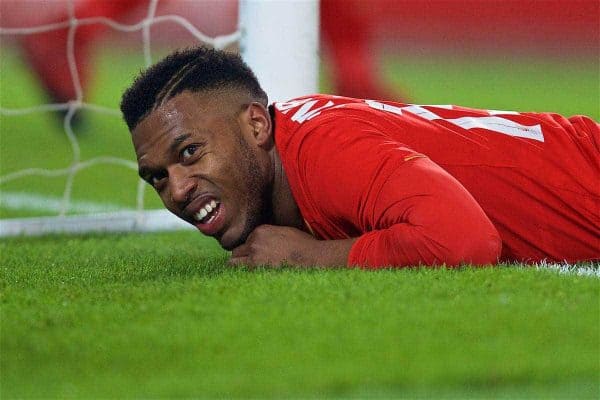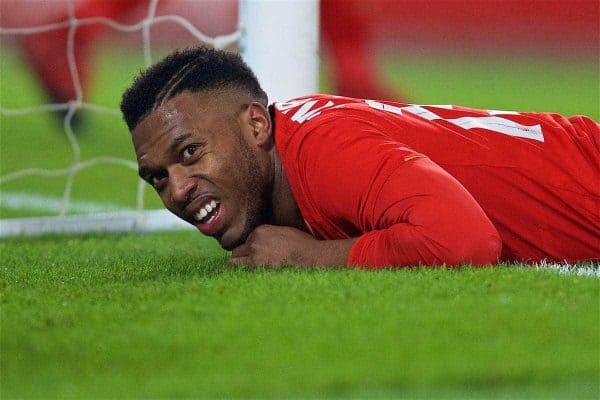 To have only played just over 100 matches in four years at Anfield sums up Sturridge's injury record, though, and it could forever tarnish his reputation.
Despite all of his achievements for Liverpool, many will remember him as the man who could never stay fit.
Supporters often only remember the way things end for a player—Owen and Fernando Torres have suffered, in that respect—and Sturridge's curtain call is looking about as damp a squib as you could imagine.
He has almost been a spectator this season, scoring just six times, and his last league start came at Sunderland on January 2.
There has been no real moment to remind you of the good times, perhaps barring his double against Tottenham in the League Cup, and it is clear that his best days are very much behind him.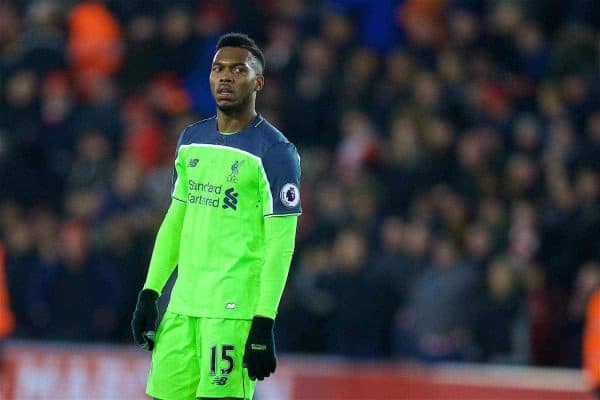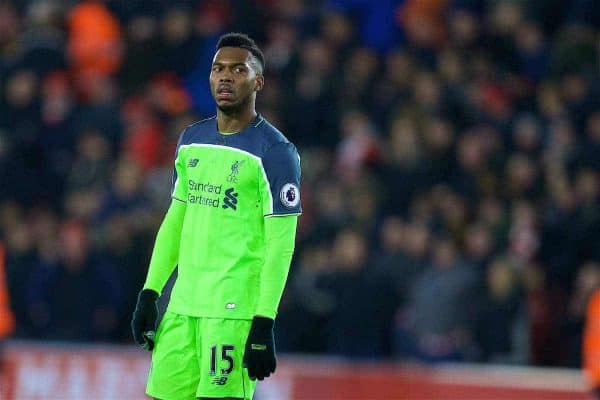 One particular attempt to keep the ball in play right in front of the Kop against Southampton in January was almost painful to watch, like seeing a legendary lead singer no longer managing to hit the right notes.
Sadly, Sturridge is of little worth to Liverpool these days and it would be staggering to see him kept on by Jurgen Klopp next season.
He is on the treatment table too often to retain, given his extortionate wages, and the pace and dynamism he once possessed now appears gone.
At 27, it is a crying shame that Sturridge's entire career could well end sooner rather than later, with many of the world's current best goalscorers already older.
A legacy to be respected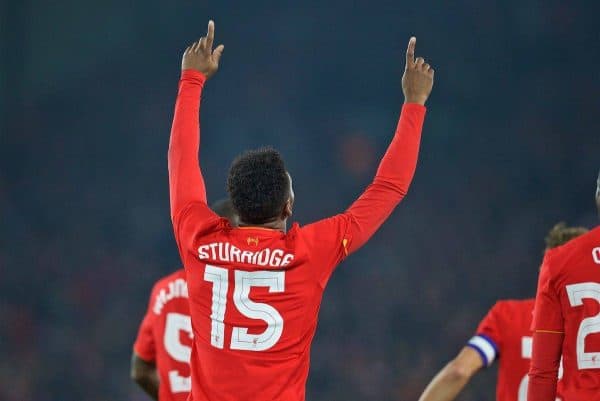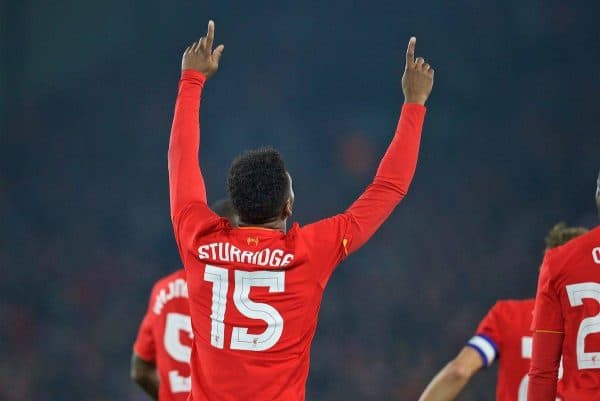 It doesn't take a genius to realise that Sturridge has never earned universal love from the Liverpool fanbase.
Quite why this is will always be a slight mystery, although a perceived arrogance and failure to put his body on the line are both criticisms aimed in his direction.
The Englishman has had a Reds career worthy of great praise, however, and he must be remembered as one of the team's most talented and influential players of this decade.
At his best, there were few more lethal finishers in Europe, and his brilliance in 13/14 should never be downplayed.
Unfortunately, there is more chance that Sturridge's time on Merseyside will be sneered at by many, especially after such a forgettable final season, which is unfair on a player of such immense quality.
We should all wish him well on his next venture, but it would be a huge surprise if Klopp's likely decision to offload him ends up backfiring.
If you've forgotten how good Sturridge was, just go back and watch that West Ham goal.
Then watch the other 58.