Promising French youngsters, big-money signings and an out-of-position midfielder, yet Liverpool still can't get it right on the left. Why not?
A full 20 years ago, Stig Inge Bjornebye and Dominic Matteo filled the left-sided berths for the Reds' back line, be it left of three in the centre, wing-back or plain old full-back.
They weren't vintage players, but solid for the most part, shining occasionally and certainly serviceable parts of a squad busy fighting for third or fourth place at the time.
Yes, yes, we've come so far since then.
Players came and went, as they tend to do, and while most positions were filled along the way with absolute stars, icons of the team and something close to legends in one or two instances—spread out along the two decades this is, never at the same time—the left-back role has remained stubbornly bereft of any player of consequence.
Naturally, fans of explosive strikes will, at this point, be metaphorically jumping to their equally metaphorical feet and demanding to know why the annuls of history have struck John Arne Riise's existence from the record books.
Fear not, he's not being overlooked, but despite the Norwegian's Anfield career spanning seven seasons, his top-drawer performances at left-back really totalled little more than a couple of campaigns.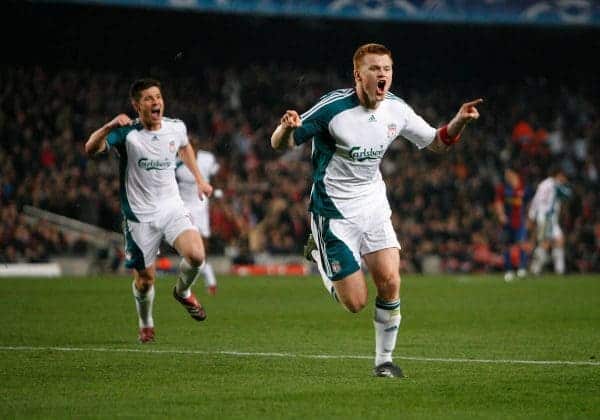 Initially, he was used with frequency further upfield, while his final two years were painful to watch, a far cry from the energetic, exciting displays of athleticism and panache, bravery and overlapping which had earlier been Riise's hallmarks.
The former No. 6 was a good signing for Liverpool, an important player for a period, but there should, or could, have been much more from him.
And, of course, either side of Riise's dominance of the flank is a barren wasteland of misplaced hope, overhyped potential and, apparently, wildly optimistic scout reports.
Matteo helped see out the decade, then big money—at the time, for the position—was spent on Christian Ziege. The German flopped miserably. Djimi Traore followed, then Gregory Vignal as the French revolution got underway.
Stephen Warnock was given his shot, then Fabio Aurelio as Riise's time drew to a close. Aurelio had the class, alright, but never the fitness or reliability.
Andrea Dossena was a bust, but that was alright because Emiliano Insua was a dead cert to make the step up. Oh well, at least Alvaro Arbeloa could do a Jamie Carragher and slide across to his less-natural side.

Next up, Jack Robinson began to break through. Shame. How about Danny Wilson? No. Bring back Aurelio. Sign… Paul Konchesky. We all know how that went.
Jose Enrique, the one-pass wonder who briefly fooled an entire fanbase on the back of his ability to run in straight lines.
Jon Flanagan. He's better on the left, anyway. Glen Johnson. He's better on his weaker side, too. Stewart Downing. Aly Cissokho. Brad Smith. Emre Can. Alberto Moreno. Joe Gomez.
The vice-captain, the title-winner, the free transfer. The central midfielder.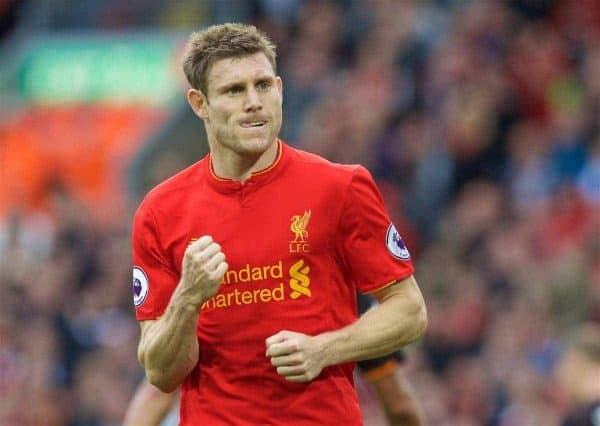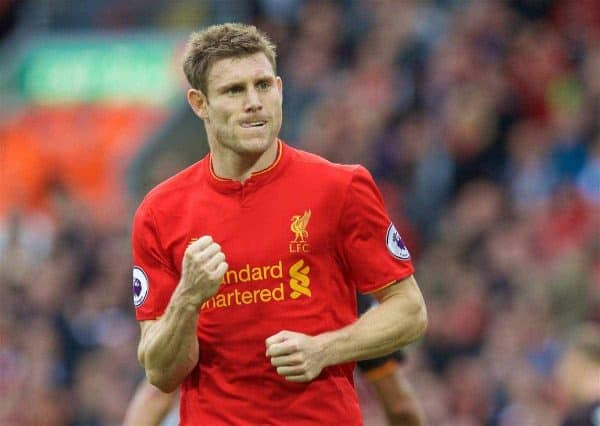 All of them, any of them. One of them has to work eventually, right?
And Milner has, to his credit. He has adapted, he has had big performances, he has never complained, often helped win points from the penalty spot and there's a lot to be said for utter, unwavering commitment to the cause.
But few would consider putting him in the team ahead of Danny Rose, Marcos Alonso, even Nacho Monreal. The demands of the position in the system Liverpool play under Klopp mean both full-backs will play a large part in the success-or-otherwise of the team, in both halves of the field.
However well Milner might have done—and he hasn't been perfect, not close to utterly without fault—the left side of defence is still an eminently upgradeable position and one which should be seen to this coming summer.
Perhaps full-back is never quite the No. 1 priority, perhaps there's simply always been a dearth of available talent.
The latter point is a lie, by the way. Quality, and good-value quality, is always there to be found. Decisions haven't been good enough, players haven't been consistent enough or ambitious enough or relentless enough in their quest to be the best.
So line up, place your bets, stake your claim.
Riza Durmisi, Sead Kolasinac, Theo Hernandez, Ryan Sessegnon Kieran Gibbs: after all, any one of them could be chosen to be the next Stig Bjornebye.