Liverpool manager Jurgen Klopp admits he was scared for his former Borussia Dortmund players after Tuesday night's bomb attack on their coach and believes UEFA seriously underestimated the effect it had on the team.
Current Dortmund boss Thomas Tuchel hit out at European football's governing body for disregarding the feelings of his squad when it decided to re-schedule the Champions League quarter-final to kick off less than 24 hours after the incident in Germany.
Tuchel claims the club were informed of the decision by text message and defender Marc Bartra was still in hospital while his team-mates were losing the first leg 3-2 to Monaco.
Klopp, who spent seven years at the Bundesliga club and signed many of the players who are still there, agreed with his successor.
"Everyone can imagine it was a really difficult moment for me," he said. "I don't know how often I have been in that hotel down the years. I know exactly where it is on that road and a lot of my friends were on the bus.
"I tried immediately to get some information. I was really concerned, scared for them (the players), I was scared for everyone.
"I had contact with a few people but I didn't want to bother them with my silly questions so I was waiting like all the rest of the world for more information.
"The last thing I thought about (after hearing the news) was the game but when I watched the game yesterday and I can 100 per cent see both sides (why it went ahead).
"It's really, really difficult to find a date in this really tight schedule but I think everyone would have understood if they said they did not want to play it.
"I was really proud of Dortmund, how they handled it and created this atmosphere.
"The game was not too important but when they played they tried to be at their best.
"But I saw it in the faces of my former players after the game and I saw the shock in their eyes and that was really hard. It will obviously take time to deal with it in a proper way.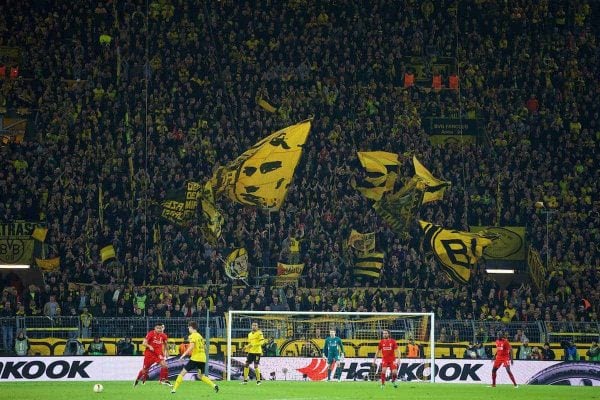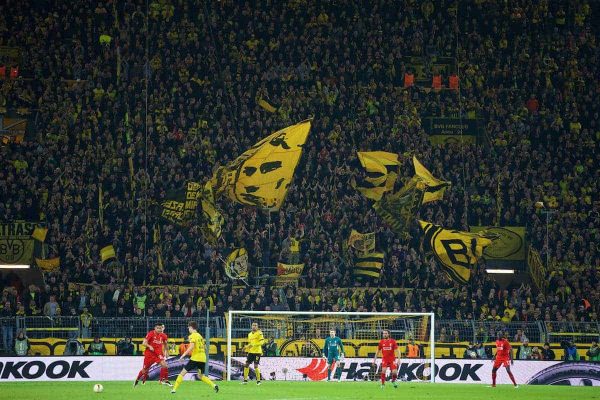 ---
"I'm pretty sure if some of the people who made the decision (to play the match) afterwards had been on the bus they would not have played the game but when you are not on the bus you cannot really imagine how it was exactly."
While Klopp was shook up by the incident he accepts his feelings pale into insignificance to those currently in Germany. It is why, almost reluctantly, he admitted it was business as usual at the club's training ground as they prepare for Sunday's trip to West Brom.
"It is difficult to speak about but only because in the world a lot of really difficult-to-understand things happen at this moment and as smart human beings we all think about this," he added.
"But as long as we are not directly involved, life goes on. We should not let them (the perpetrators) affect our life. We have to carry on and we will carry on.
"We can concentrate on football at the weekend, we can concentrate on training because we were not immediately involved, but for the players involved it is a different situation.
"We think about them (Dortmund) of course but we have to carry on and that will happen."
Security has been increased at Premier League grounds this season in the wake of terrorist attacks at sporting and non-sporting events around Europe, and Klopp said he had no specific concerns about the safety of himself or his players.
"All of us do everything we can do. Obviously there are a few people around who have new ideas and can you be prepared for that?" he said.
"Am I concerned? No. But in all parts of life we can only give 100 per cent and I'm sure everyone is doing this to give you the best security you can have."