Defeat to Crystal Palace makes it tough for Liverpool to secure a top-four finish, but Georginio Wijnaldum says the team's belief must remain strong.
The Dutch midfielder has been central to many of the Reds' good performances in 2016/17, particularly against the Premier League's elite, but he was unable to help his side break down a bottom-half club who went on to steal points.
It's not the first time Liverpool have lost in disheartening fashion to one of the league's smaller outfits, but Wijnaldum says the Reds must bounce back next time out to keep their hopes alive of playing in the Champions League next season.
"[As long as] there's a chance to qualify for the Champions League, we have to believe in it," the No. 5 told the club website.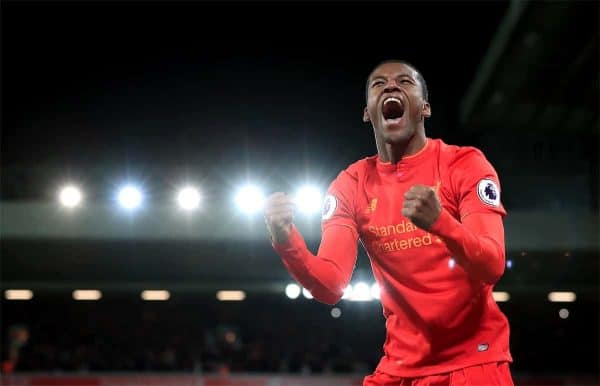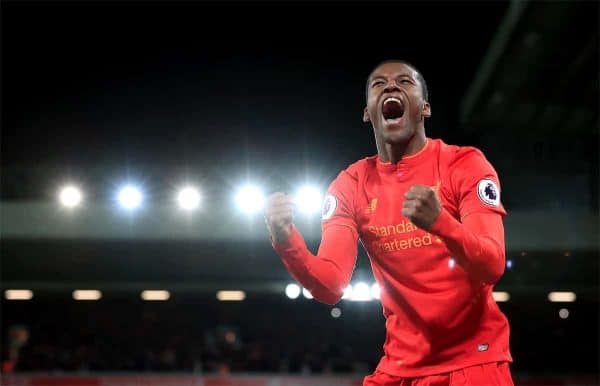 "If you don't believe you can reach it, it's already done. We must have the confidence and stick together, helping each other out in moments like this.
"We will fight for the Champions League spot. That's the only thing we can do now. We can't change this game anymore, so we have to look forward.
"Against Watford we can change everything and get a good result. We have to look game by game and at the end of the season we will see what happens."
A familiar tale of disappointment for Liverpool was conceding from set plays, a constant issue over the past few seasons.
Wijnaldum points to the win over West Brom recently, though, as proof of moving forward in that regard—though consistently seeing off dead-ball deliveries is still beyond the team, and is something which needs rectifying.

"I know we can defend corners, because we did it last week against West Brom, one of the best teams in the Premier League with set-pieces and we defended well. It's something we can do. But we don't do it every game.
"We were not sharp enough with the set-piece and they scored a goal.
"It's difficult. They only had two moments. They didn't have big chances in the game. We had the ball a lot but at the end, they had two moments and scored the goals. That makes it harder. It makes it hard to accept that we lost the game.
"We gave two moments away and that cost us the game. In the first half it was a counter attack, in the second half it was a set-piece. They were the two big moments for them and they took them."
With the trip to Watford next on the agenda for Jurgen Klopp's men, improvement has to come fast.
The 10th-placed team have netted 14 times off set pieces this season, including penalties, precisely the same amount as Palace have managed after their tally was so recently boosted at Anfield.