The introduction of a 'playing' clause into loan deals seemed set to spark a new productive era for departing loanees, but it proved another frustrating season for most.
After seasons of countless fruitless loans for Anfield's young talents and unwanted goods, the Reds had seemingly found the formula to end such unrewarding spells – inserting a 'playing clause.'
This, reportedly, would feature in every loan sanctioned to guarantee borrowed Reds at least 75 percent of game-time at temporary clubs, who would suffer financial penalties if they failed to comply.
The shrewd ruling seemed perfect to improve loanees' spells, but despite best intentions, the new era hoped for has not gone to plan.
Loanees in action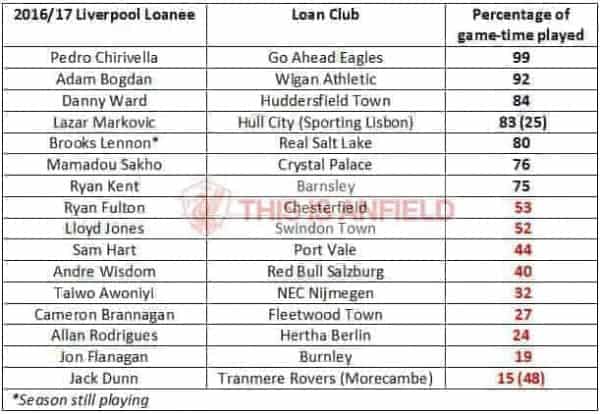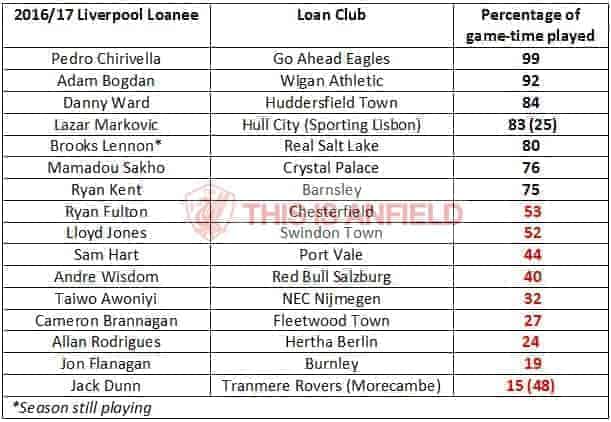 As illustrated in the table above, only six of Liverpool's 16 loanees ended the season having featured in the required 75 percent of action.
Pedro Chirivella enjoyed the best ratio playing 99 percent of action – all but five minutes of Go Ahead Eagles' matches in the second-half of the campaign.
Adam Bogdan also enjoyed a rewarding time at Wigan before injury struck, as did Danny Ward at Huddersfield, with the Welshman's lower-than-expected figure due to being rested for nearly all cup matches.
Mamadou Sakho and Lazar Markovic (at Hull at least) played positive spells before injury hit, while Ryan Kent, interestingly, played exactly three-quarters of Barnsley's possible minutes.
However, the remaining Reds – Brooks Lennon aside, so far – all suffered the exact unfulfilled spells Liverpool thought they had ended.
Jon Flanagan endured the least productive of all, playing just 19 percent of Burnley's minutes – including just a tenth of possible Premier League game-time.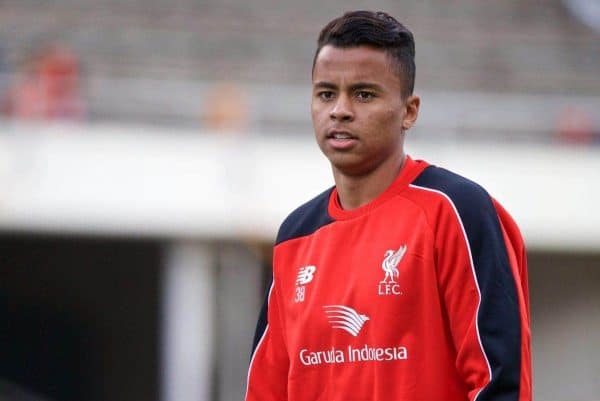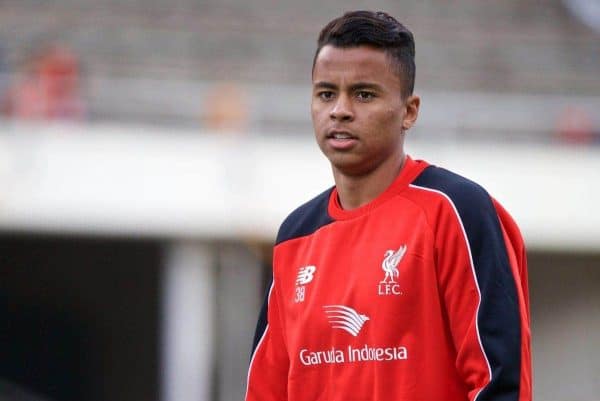 The lack of play was perhaps most damaging for Allan Rodrigues though, with just 24 percent of action at Hertha Berlin leaving the Brazilian unable to secure a work permit and facing another season away from Anfield.
As displayed, the rest of the Reds stationed around Europe and in the lower leagues all failed to get close to the 75 percent supposedly demanded.
That so many did leads to questions over whether Liverpool did apply the clause to all loans – or even any at all.
Playing clause applied?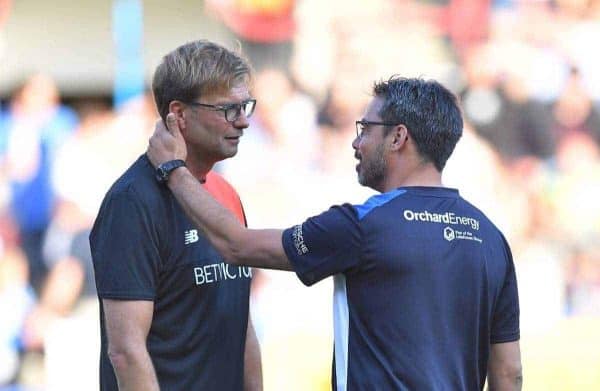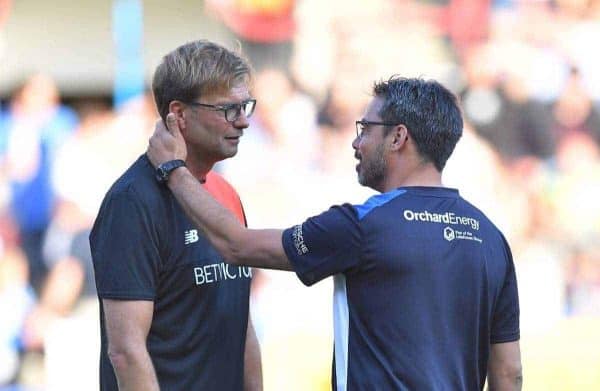 That the majority of loanees failed to hit the threshold wanted could indicate a breakdown with Liverpool's application of the clause.
The number of Reds who spent prolonged spells sat on benches and left out of matchday squads completely show it wasn't imposed as planned, casting doubts over whether it was at all.
It may transpire that it was, and that Jurgen Klopp has collected a nice sum of pocket money from the relevant clubs towards his summer transfer budget.
But it seems unlikely as surely those unused would have been sent back to Anfield, given that very few of the loan clubs likely boast the financial power to continually pay LFC-imposed fines.
However, when looking at who did hit the target it's not unrealistic to suggest that it was at least sporadically implemented.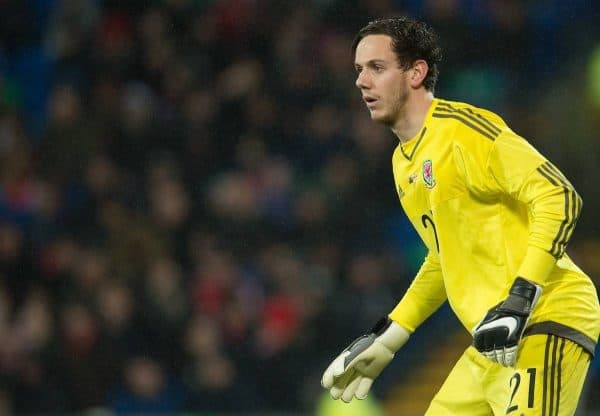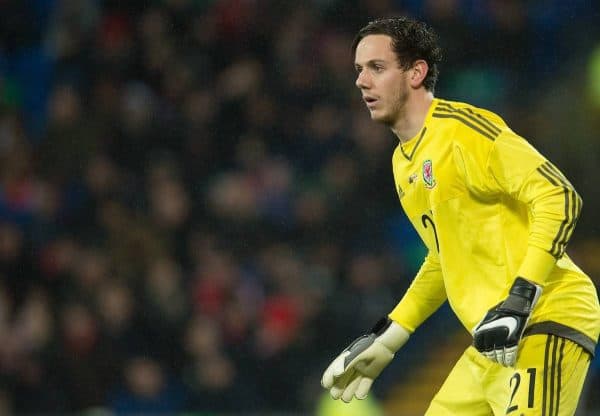 Indeed, Klopp may have chosen to do so with the most 'valuable' players – those deemed genuine candidates for an Anfield future or boosting resale value in the transfer market.
Ward, Kent and Chirivella – the youngsters with the most match action – are those closest to first-team progression, with Klopp likely wanting to use their spells for clearer indication over their suitability.
Meanwhile, Sakho, Markovic and Bogdan are up for sale and players the club hope to recoup sizeable fees for in the former duo's case – so having them playing regularly was beneficial.
All are players – Bogdan aside – whose talents are enough to command regular football, but that Kent played exactly 75 percent and Markovic became a guaranteed starter at Hull suggests it could have featured in select deals.
'Playing' clause implementation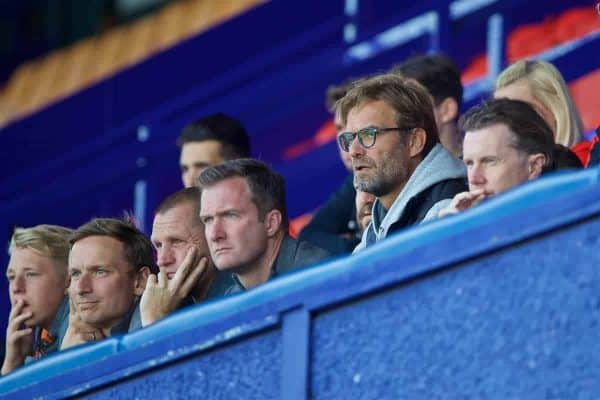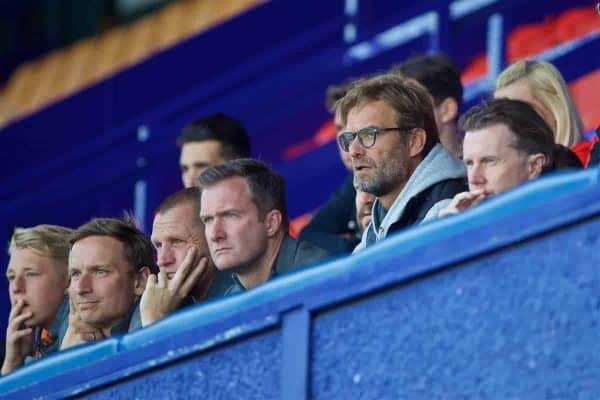 It's impossible to distinguish exactly where, and indeed whether or not the playing clause was actually included in this season's loan deals.
Where in some cases it seems it may have been, the struggles of the vast majority cast doubt over whether it was.
We will likely never know, but one thing for certain is that Liverpool's intentions, if not the application, with the clause, were and still are exactly right.
However, moving forward the Reds need to improve the how they implement the agreement.
While it makes complete sense to apply it for 'valuable' loanees, it should feature in every move as initially said would be the case.
It seemingly wasn't included in Flanagan's move to Burnley for example, with Sean Dyche insisting he would never agree to such a deal before showing little desire to cater to the Reds' demands.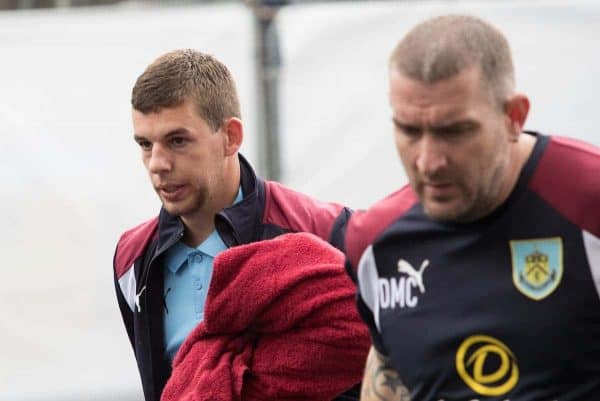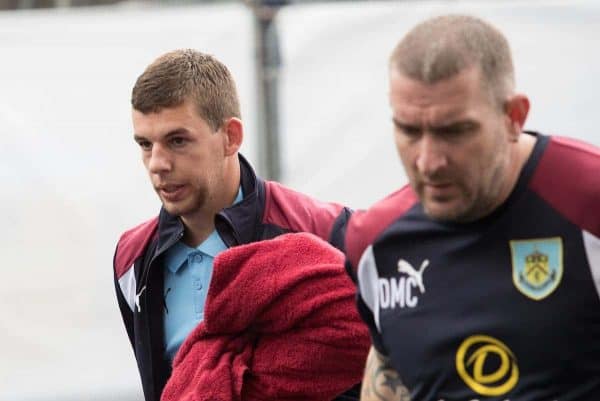 But this was exactly the sort of transfer it should have featured in, with Flanagan needing regular minutes to aid his comeback from long-term injury – which he has now gone without.
It should also have been included in deals for Allan, Awoniyi, Fulton and Hart, who all needed regular first-team experience.
The inconsistency with Brannagan – who saw a move to Championship Wigan blocked for their refusal to agree but then played just 27 percent at League One Fleetwood – just sums up the struggles in implementing.
This summer the Reds need to work out how best to apply the clause, before then making sure it features in every deal to maximise the potential development and value of all players – which is in Liverpool's best interests.
Doing so will go some way to minimising the stagnation too many Reds suffered this season once again in 2017/18.