Following Jurgen Klopp's suggestion that Liverpool's injuries cost them a run at the Premier League title, Will Snyder studied their impact on 2016/17.
Based on recent Premier League winners, it appears the best way to win the league is to avoid injury.
A year ago, unhampered by injury, Leicester City won the title consistently fielding the same starting lineup. The same is true of Chelsea this season.
Liverpool have not been so lucky. Jurgen Klopp, risking allegations of whinging, has gone on record about the cost of these injuries to our campaign.
Just among the starters, here's a small sampling of our players' various afflictions which have cost substantial game time: Joel Matip (ankle), Jordan Henderson (foot), Sadio Mane (knee), Philippe Coutinho (ankle) and Adam Lallana (thigh).
And this list ignores the injuries to would-be starter Daniel Sturridge, which would take too long to type, too long to read, and cause too much disappointment; particularly given his sparkling form against West Ham on Sunday.
Even if some may question Klopp's timing or discount his opinion as self-serving (on the belief that he is merely raising Rodgers-esque excuses) or wilfully ignorant (on the belief that Klopp's brand of football increases the risk of injury), his point begs a question.
Exactly how impactful have these injuries been?
Leicester and Chelsea: Studies in Health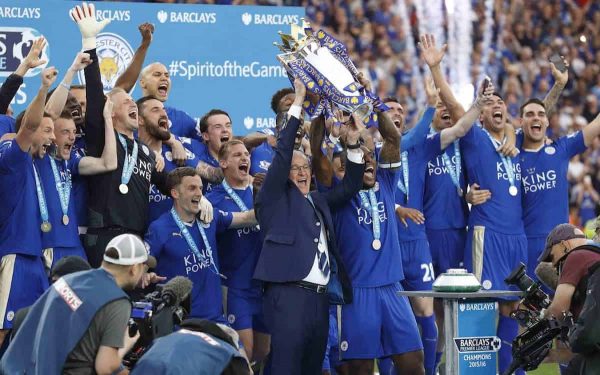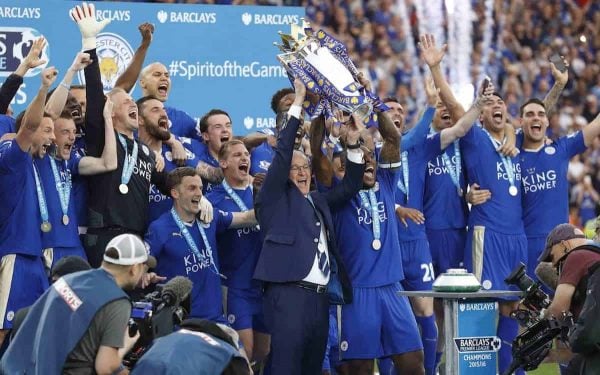 If only considering the Premier League's results from the last two years, it could be forgiven for concluding that squad rotation is overrated and unnecessary.
First case-in-point: Leicester, 2015/16. Over the course of 38 games, Claudio Ranieri made only 33 changes to his starting lineup; at the 36-game stage, it was just 27.
When taking into account that some of Leicester's changes were necessitated by disciplinary sanctions—with their players earning three red cards and 48 yellows that season—it is fair to say that injury rarely prompted squad rotation.
Second case-in-point: Chelsea, 2016/17. After 36 games, Antonio Conte made only 31 changes from week-to-week.
The result of such consistency? Chelsea surged to the top of the leaderboard and stayed there, and only when the title was won did he make nine more for Monday night's clash with Watford.
Liverpool: Blighted by Injury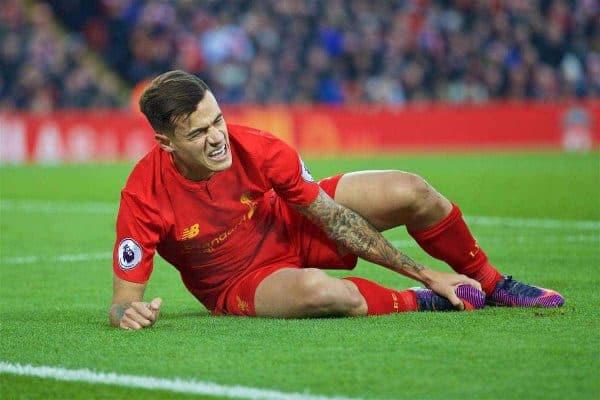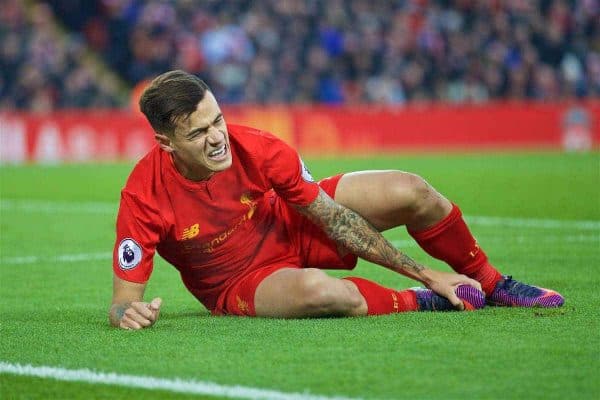 So, unsurprisingly, having your best players available is helpful. How have Liverpool done in that regard?
Well…not well at all, in fact.
Compared to Leicester's 27 changes and Chelsea's 31 changes to their lineups at the equivalent stage in 2015/16 and 2016/17, respectively, Liverpool made 49 changes—and even that number does not capture the extent of Liverpool's injuries.
Klopp's preferred starting lineup appears to be: Mignolet; Clyne, Matip, Lovren, Milner; Lallana, Henderson, Wijnaldum; Mane, Coutinho, Firmino.
Guess how many times Liverpool fielded that outfield lineup this season? Twice: once against Tottenham in August, and again at Swansea City in October.
Even in the two full games where Mane was absent as expected due to the Africa Cup of Nations, Klopp was prevented from starting his other 10 preferred players due to a Matip injury.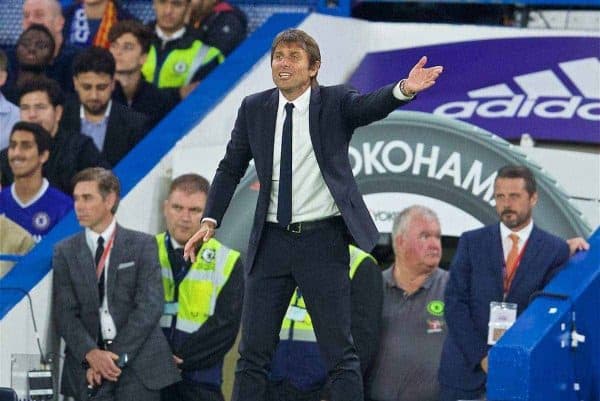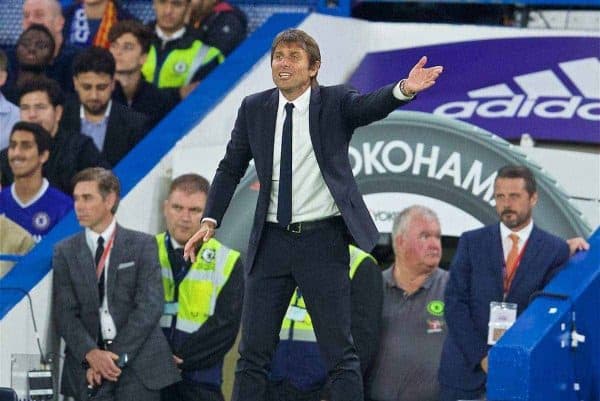 For comparison's sake, from October 15 through November 26 alone, Conte named his preferred lineup (Courtois; Cahill, Luiz, Azpilicueta; Moses, Kante, Matic, Alonso; Pedro, Hazard, Costa) for six successive fixtures.
That streak was only broken by a one-week injury-induced absence to Nemanja Matic; one week later, with Matic again healthy, Conte named the same lineup.
The result in those seven fixtures with an unchanged starting side? Maximum points.
Snowball Effect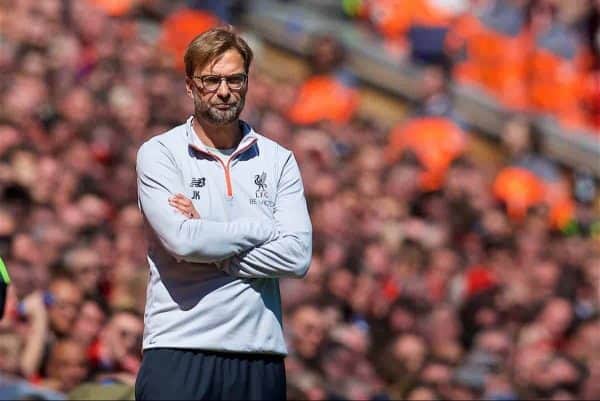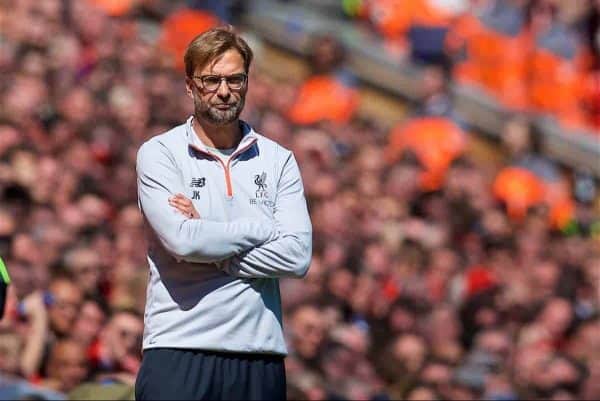 So what, you say? Missing a single starter is not a big deal.
For the sake of argument, let's say this is true—although, as Klopp recently said, the loss of someone like Mane for us would be akin to the loss of Eden Hazard for Chelsea.
And we all witnessed how rubbish Chelsea were last season when Hazard was injured, or sulking.
Even the absence of one of Klopp's preferred lineup was not necessarily fatal. For example, in against Spurs in February, 10 of Klopp's preferred lineup played, with only Dejan Lovren absent and Lucas Leiva in his place. Liverpool scooped all three points.
The problem is that all too often more than one player was missing. Beginning with the Tottenham game on February 11 when Henderson was subbed off and his long absence followed, Liverpool have never been close to full strength.
Since that game, the list of missing players has included Henderson as well as some combination of Matip, Lallana and Coutinho.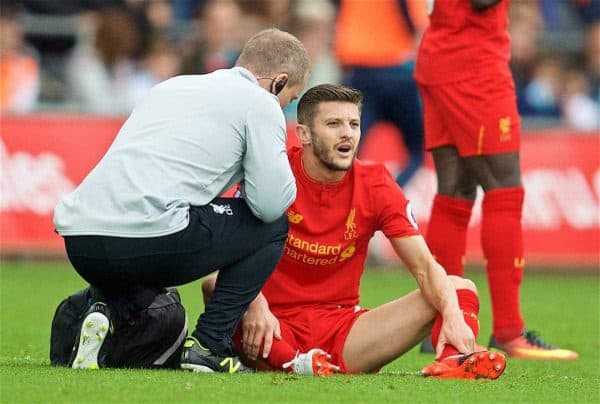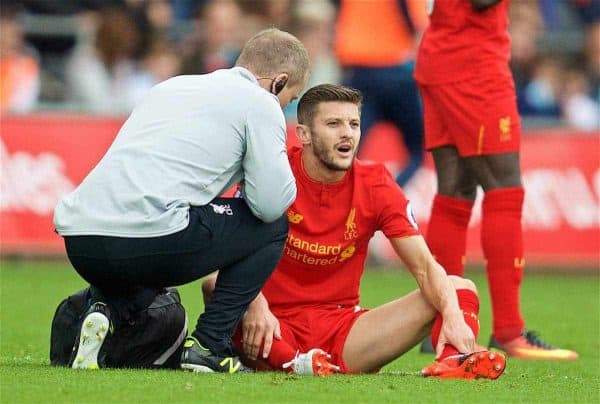 In all, four starters have missed at least 25 percent of the season: Matip, Mane, Lovren, and Henderson.
Another two, Lallana and Coutinho, have missed nearly 20 percent of the season.
Our performances, even if not always our results, have suffered. A weaker squad was having to work harder to satisfy the same game plan.
Of course, there is an argument that Klopp could have found another way to win.
But the counter-argument would be that if Chelsea were shorn of Kante and Hazard, players equivalent to Henderson and Mane for us, how likely is it that Chelsea would be on the cusp of winning the league?
Takeaway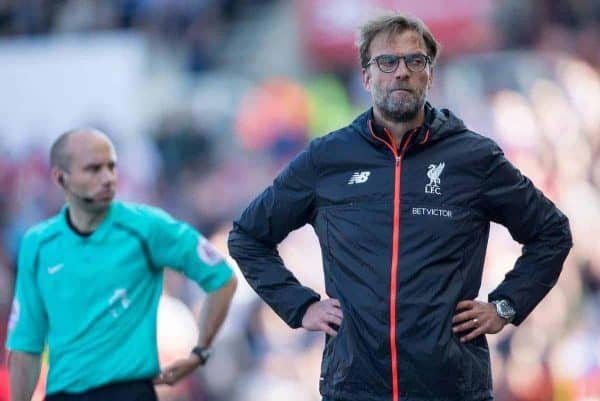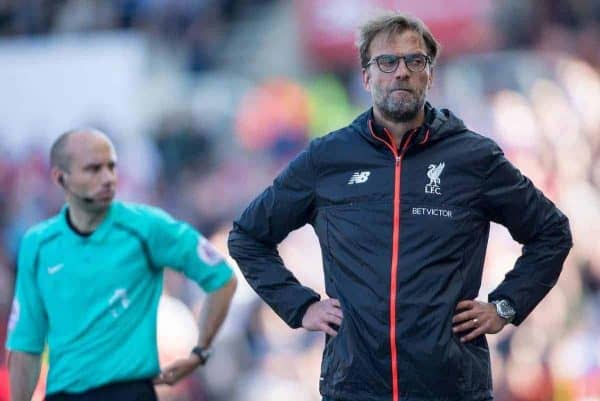 The numbers show Klopp is correct in identifying the impact of Liverpool's injuries on this season's campaign.
Next season, preventing a similar decline across the squad will require Klopp and his team to determine whether our injuries are truly unlucky outliers or instead predictable outgrowths of Liverpool's style of play.
It will also be worth revisiting why Klopp resisted the calls to sign a left-back or cover for Mane before the season. Both decisions have been costly in their own way.
For now, though, with one game to go and Champions League football ever closer, Klopp must keep up the good work he showed against West Ham. In doing so, he will make us all forget 'what could have been' this season in favour of 'what will be' next season.
Three more points, Jurgen, and we can begin to dream about Anfield's shining lights and the return of Champions League football back to where it belongs.
Three more points, and we can say that not even injuries could stand in our way. Three more points, and we go again.