There are reasons for allowing Daniel Sturridge to leave Liverpool this summer, but such is his quality when available, Jurgen Klopp should keep him.
Prior to the trip to Stoke City on April 8, it's fair to say the majority of Liverpool supporters had no issue with Sturridge being one of Klopp's summer casualties.
The Liverpool manager had seemingly never quite managed to warm to his striker, with his injury record and inability to thrive in his all-action system the reasons behind this.
Then everything changed.
Introduced as a second-half substitute at the Britannia Stadium, Sturridge helped inspire a crucial turnaround, as goals from Philippe Coutinho and Roberto Firmino earned the Reds a thrilling, vital, 2-1 win.
Sturridge added an element of quality that was lacking in attack without him – a mixture of unpredictability, intelligence and an ability to give the Stoke defence questions.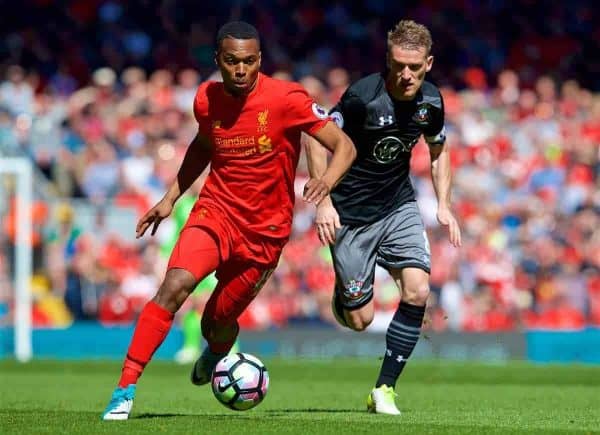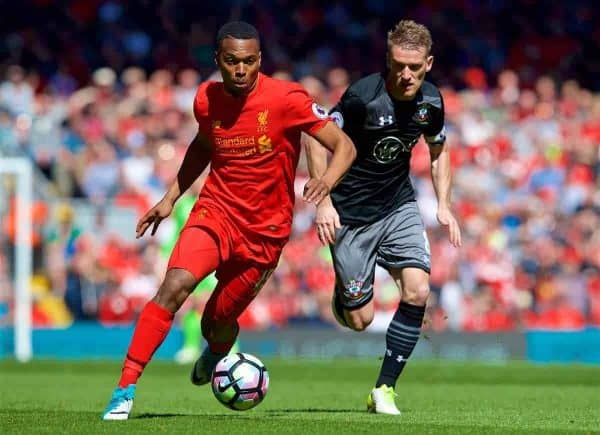 A late cameo at Watford also caught the eye, while in the goalless draw at home to Southampton, Klopp brought him on far too late. He looked a real threat, and Liverpool may well have won with him involved earlier.
Then came the trip to West Ham on the penultimate weekend – a game that we were all terrified about, with Liverpool's Champions League chances hanging by a thread.
With the scoreline at 0-0 and nerves becoming increasingly shredded, it was Sturridge who opened the scoring, taking his goal superbly when many mere mortals would have fluffed their lines under pressure.
It was one of the most important goals of the season, and the former Chelsea and Man City man looked a menace throughout.
The same applied against Middlesbrough on the final day, even if his influence was less noticeable.
Too good to sell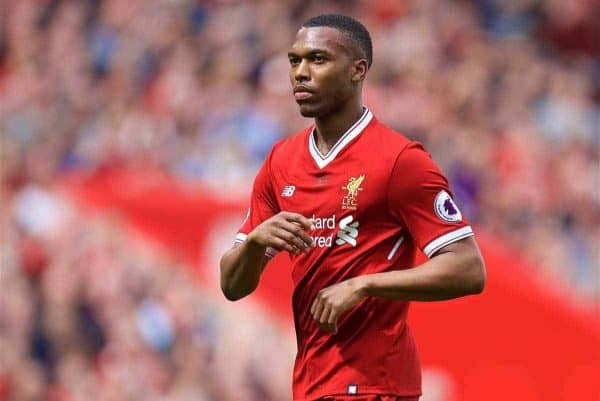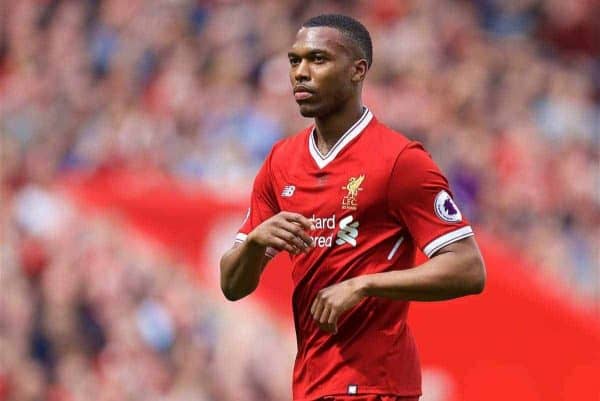 Call it knee-jerk, but the last six weeks or so really have made fans reevaluate their thoughts on Sturridge's future.
His natural ability has never been in question, but the endless injury troubles were always a big reason for wanting one of Liverpool's highest-paid players moved on.
But Sturridge has to stay and be a risk that Klopp is willing to take. A luxury player, if you will.
Players with his ability in front of goal are a very rare commodity – 60 goals in 119 Reds appearances – and they really can be the difference between winning trophies and falling short.
Aside from Sturridge, Liverpool have nobody remotely close to his level of finishing.
The likes of Harry Kane, Alexis Sanchez, Zlatan Ibrahimovic, Diego Costa and Romelu Lukaku have all proven how priceless they can be to their respective sides, in that respect.
Before this sounds like an unrealistic ode to Sturridge being the main man next season, it is important to stress that he remains someone you cannot rely on to stay fit.
He should, therefore, not be considered a key player moving forward.
Squad role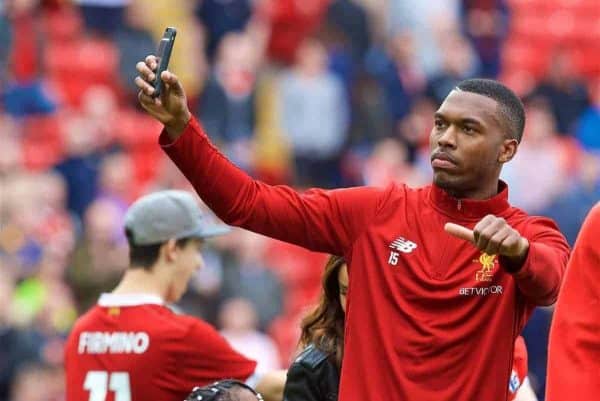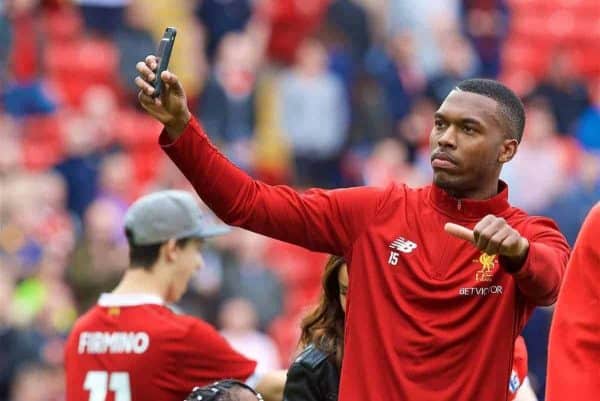 With four different competitions to tackle next season, Liverpool are going to need one of their most formidable squads in some time.
There must be quality and depth across all positions – none more so than up front.
Should Sturridge miraculously stay injury-free for the entire season, then he should be a prominent figure, but sadly, we know that will not be the case.
Because of this, it would make sense for him to be a third or fourth-choice striker, who can still sprinkle some magic on matches here and there.
Should Sturridge not be happy with this, of course, he knows where the exit door is.
Hopefully, we will add a top quality goalscorer to come in and rival Firmino.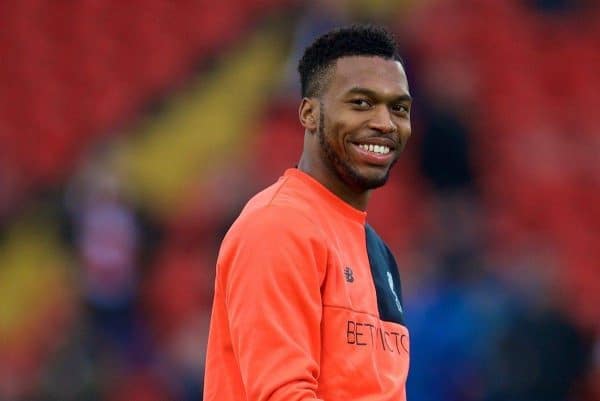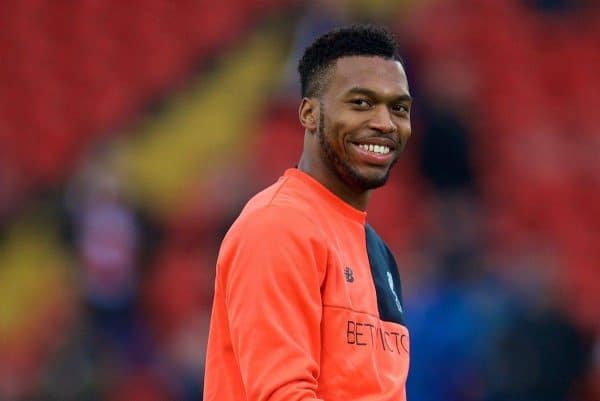 Divock Origi remains a work in progress who flatters to deceive greatly, but the hope is that he goes up a gear with a good pre-season under his belt.
Whether Danny Ings stays is likely to be dependent on Sturridge's future, and while he seems a hugely likeable, hard-working individual, if push came to shove, it's obvious who Liverpool would rather keep.
If Sturridge does leave, it will be an almighty shame, bringing an end to a Liverpool career that threatened to be truly great, but fell short because of injuries.
Klopp is impossible to second-guess, so who knows what will happen with Sturridge, but he has shown in the last month or two why letting him go would be an error.
Even if he ends up not playing at all next season, Klopp has to risk it.