Liverpool's 1-0 victory away to Watford showed Jurgen Klopp's side are reaching a new level of maturity in their bid for a Champions League spot.
Having spent two seasons outside of Europe's elite, the Reds' battle for a top-four finish in the Premier League is shaping up to be their most important in many years.
With an influx of top talent both on and off the pitch, and the increased financial power of their rivals, it is now or never for Klopp's Liverpool.
Monday night saw them take a crucial step forward in this pursuit, with Emre Can's bicycle kick sealing the win at Watford.
It was a moment of pure brilliance marooned in an otherwise unattractive 90 minutes of football, but all that will matter to Klopp and his squad are the three points it heralded.
The Perfect Storm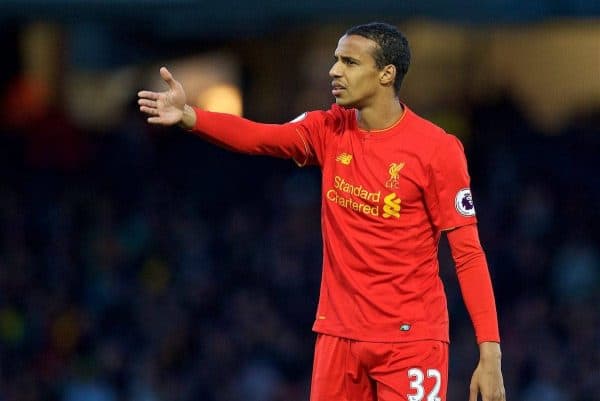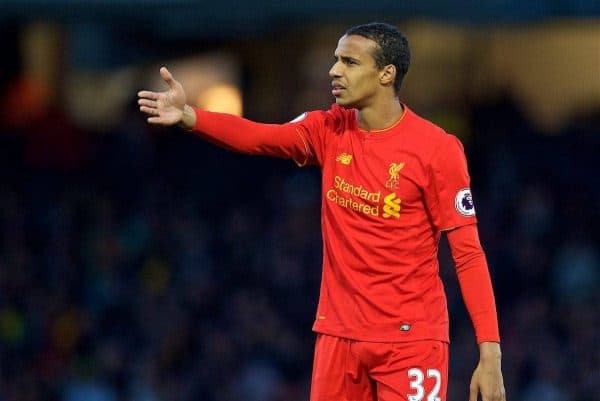 Liverpool arrived at Vicarage Road knowing the pressure was on, with the previous week dialling up the intensity as the Reds prepared for their crucial run-in.
Philippe Coutinho's opener at home to Crystal Palace the previous weekend was cancelled out by a brace from former Reds striker Christian Benteke, bringing their first loss in eight games.
The mood on Merseyside shifted instantly, with doubts creeping in as Man City and Man United played out a 0-0 draw at the Etihad Stadium on Thursday night.
And though the Manchester sides were held by relegation candidates Middlesbrough and Swansea City on Sunday, this only increased the scrutiny on Klopp's side as they took to Hertfordshire.
Victory was always imperative, but failing to capitalise on points dropped on the other side of the M6 would have been disastrous in the landscape of the top-four race.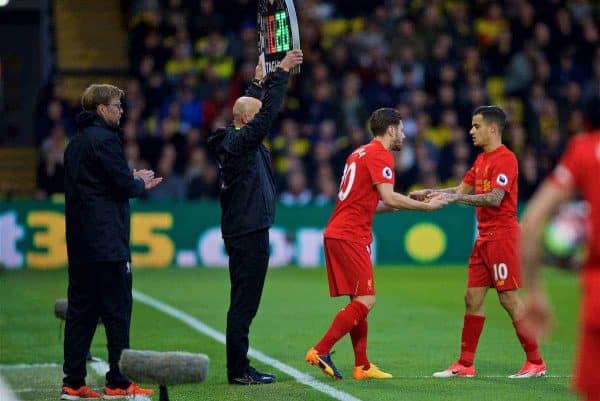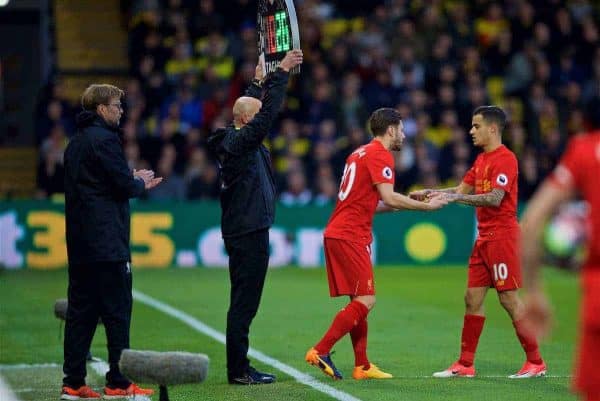 This was only amplified by the early withdrawal of Coutinho, after the playmaker took a knock to the thigh from Watford centre-back Adrian Mariappa, with the Reds threatening to wilt in a tense atmosphere.
There were hallmarks of February's 3-1 loss away to Leicester City in the opening stages, with Jamie Vardy's strong tackle on Sadio Mane that night setting the tone for a brittle display at the King Power.
But while Can's wonderstrike was required to make the difference, the manner of Liverpool's performance against the Hornets was a marked improvement overall.
Liverpool's "Adult Football"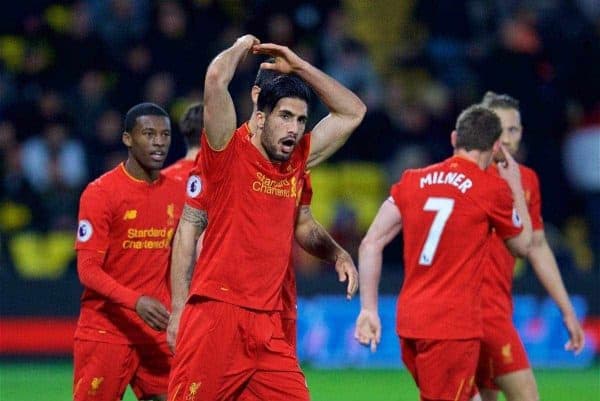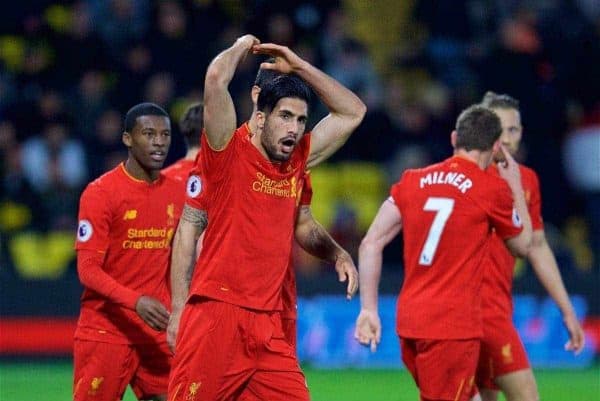 Speaking after the 1-0 victory away to West Brom on April 16, Klopp hailed his squad for playing what he described as "adult football."
"They were doing the right thing at the right moment, without waiting for a very special moment," he explained.
"It's always easy to be confident, with the qualities the boys have, that's always easy when you have a perfect start—the first five minutes, really good, next five, even better, and so on.
"You can build on this all the time. But you need to accept holes in a game or moments where it doesn't work, and that's really important.
"In that situation, staying in a game, doing the right thing, playing the right pass, that's what I thought was really good."
Ironically, Monday night was furnished with a truly special moment in the shape of Can's goal, but the way in which the Reds performed throughout was just as important.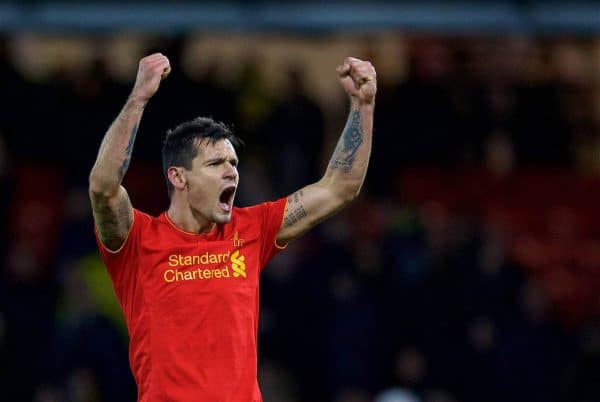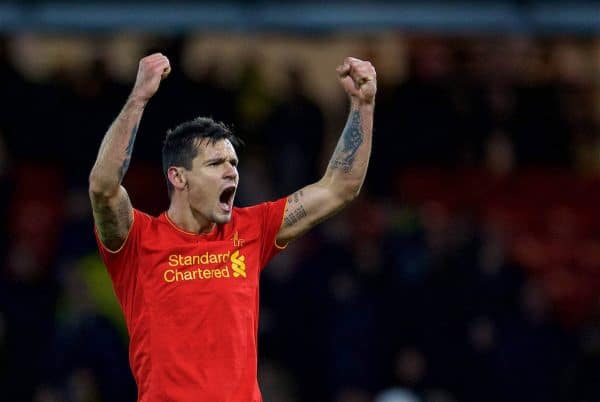 Up against one of the Premier League's most impressive, physical centre-forwards in Troy Deeney, Joel Matip and Dejan Lovren shone, putting a dismal performance against Palace behind them.
Liverpool's defence went back to basics, with Lucas Leiva's shielding presence proving crucial—unlike when the Reds took a front-footed approach against the Eagles.
And Can gave his side their impetus, with the German sharper, more vital and more aggressive than any of Walter Mazzarri's players on the night.
That he was able to beat Heurelho Gomes on the stroke of half-time proved pivotal, too: it was Liverpool's fourth goal in first-half stoppage time this season, more than any other side in the Premier League.
Just as with Coutinho's free-kick at Arsenal, Georginio Wijnaldum's equaliser at home to Burnley and Roberto Firmino's header at West Brom, it provided the Reds with a much-needed boost.
With his side going into half-time reinvigorated, Klopp was able to steel them to grind out the win in the second half—and Liverpool's game management at Vicarage Road was crucial.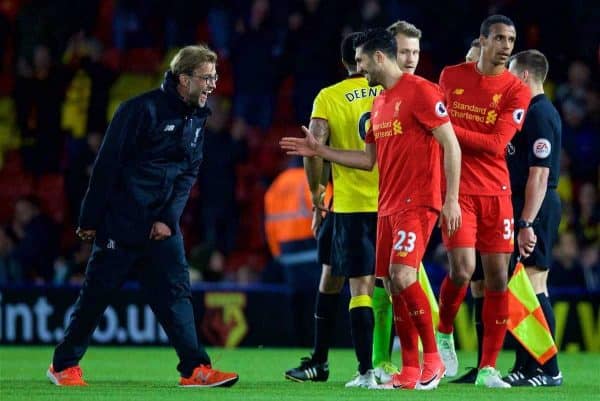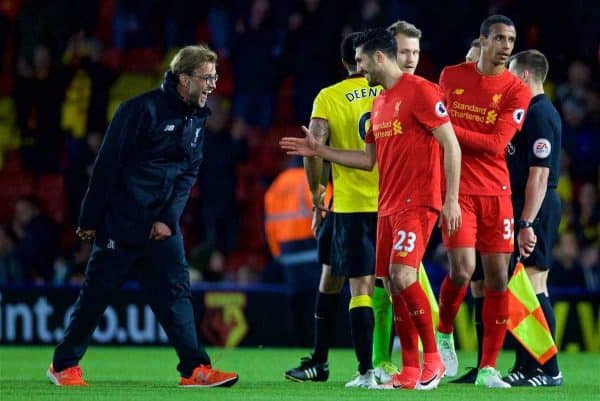 They spent the second half time-wasting, taking the ball to corners and committing tactical fouls, while Klopp's use of his substitutes' bench was also key, seeing out the game in the final 10 minutes.
It could be that the atmosphere in Watford created a siege mentality that the pressure of Anfield doesn't permit, as this is a Liverpool side that clearly can be intimidated by outside factors.
"I think sometimes we are too scared when we have a set-piece against us," Can said after the game, providing a salient example of this self-imposed fragility. "We need to relax more."
The German led by example, while Adam Lallana's introduction at Coutinho's expense was also influential, with Klopp highlighting the need to find players to "push the team" after the loss to Leicester.
They were standard bearers of a new-look Liverpool on Monday night, with Klopp prompting a clear switch in emphasis ahead of the season's run-in.
No longer concerned with playing attractive football, Liverpool are simply focused on getting the points on the board.
3 More Challenges For Top 4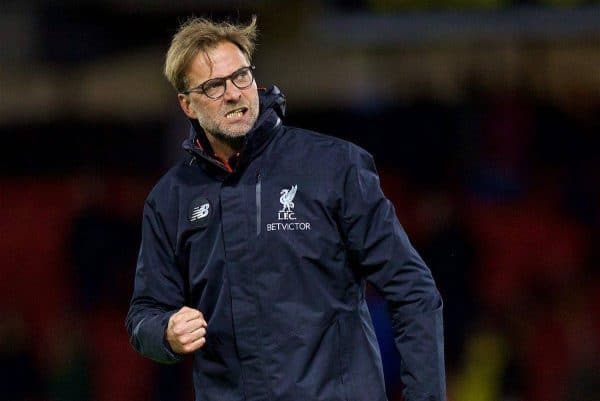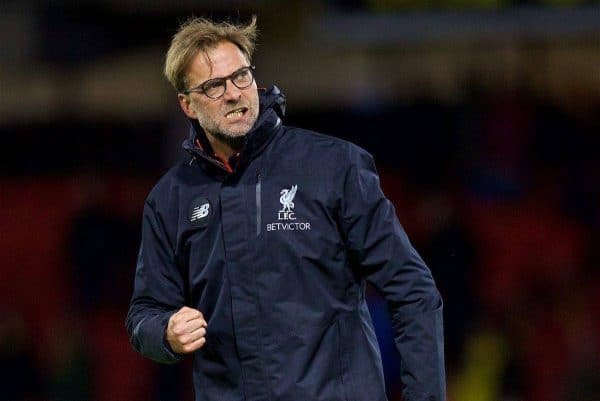 Liverpool start the week in a hugely favourable position, having driven a three-point wedge between them and City in fourth, and taking a four-point lead over United in fifth.
With three games left to play, the Reds must use Monday night's performance as their blueprint; just as with recent wins over West Brom and Stoke City.
The next test comes at home to Southampton, and after losing twice to the Saints in the League Cup semi-finals and being held to a 0-0 draw at St Mary's in the league, they will need an improvement—and, on a basic level, a goal.
After that, it's a trip to the Olympic Stadium to take on a West Ham side who have been in determined form as they battle against the drop.
And finally, the home clash with Middlesbrough on May 21 will require the same drive and focus despite their potential relegation by that stage.
Finishing in the top four is essential this season, as without Champions League football the Reds will take a step back in their progress under Klopp.
Victory over the Hornets proved they are capable of fighting back and winning ugly, and nine more points will the target between now and the end of the season, by any means necessary.