Gelson Martins has emerged as one of several wingers Liverpool are targeting as an alternative to Mohamed Salah—but should they sign both?
Jurgen Klopp dropped subtle hints about Liverpool's summer transfer plans towards the end of last season.
As well as commenting that all their targets were identified and it's now just a case of negotiating, he also hinted at the positions which would need to be strengthened.
It would be no surprise to hear that the club are looking for a winger to act as cover for Sadio Mane, especially given the side's struggles in his absence early in 2017.
But Klopp also alluded to a wing presence on the left when discussing Philippe Coutinho's move to midfield.
"[Coutinho] plays at the moment kind of wing '10' but he can also play as a No. 8," he said. "That is possible and maybe he will have more influence and we can involve another player on the wing."
The side need to remedy their general lack of searing pace up front, and a forward three with two rapid wingers in front of the playmaking ability of Coutinho would be a considerable weapon.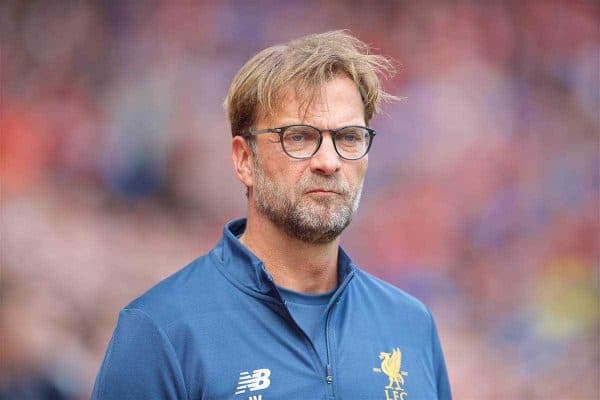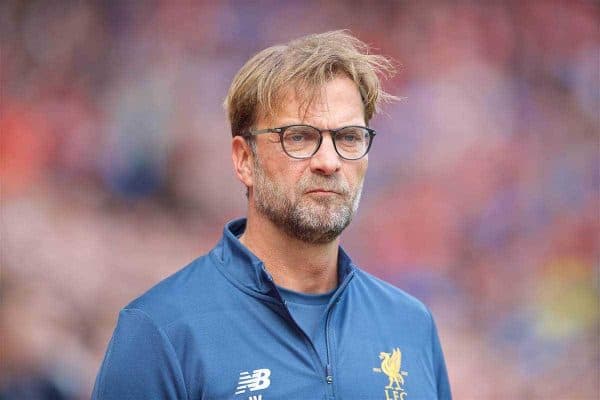 So it was only natural to hear the club linked with numerous wide speedsters including Salah, Douglas Costa, Keita Balde and Julian Brandt, as the transfer window approaches.
With the Salah deal close to crossing the line, it was surprising to then hear the club linked with another player: Sporting CP and Portugal winger Gelson Martins.
Martins, or Gelson as the back of his shirt reads, is currently with the Portuguese national team for the Confederations Cup.
His performances in Russia alongside Cristiano Ronaldo, a revived Ricardo Quaresma and fellow Cape Verdean Nani are likely to increase interest in his services, and Liverpool are one of several clubs supposedly chasing his signature.
Sporting Chance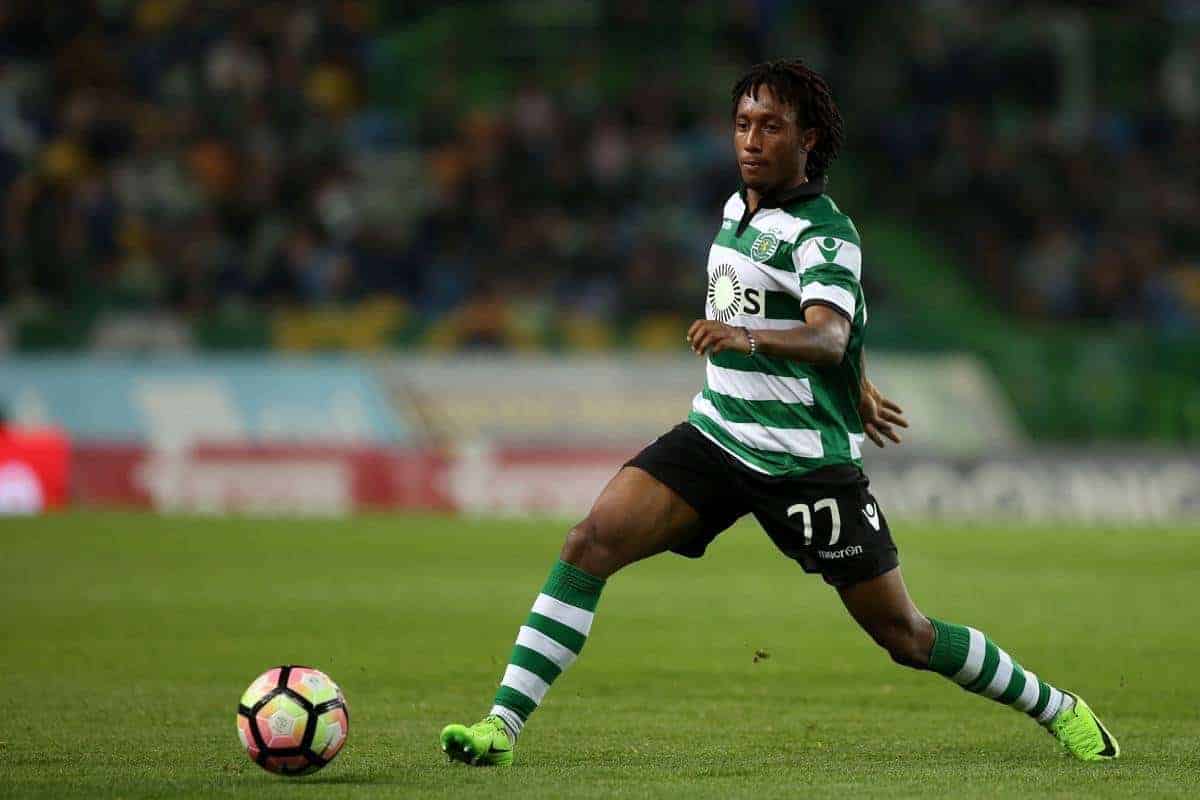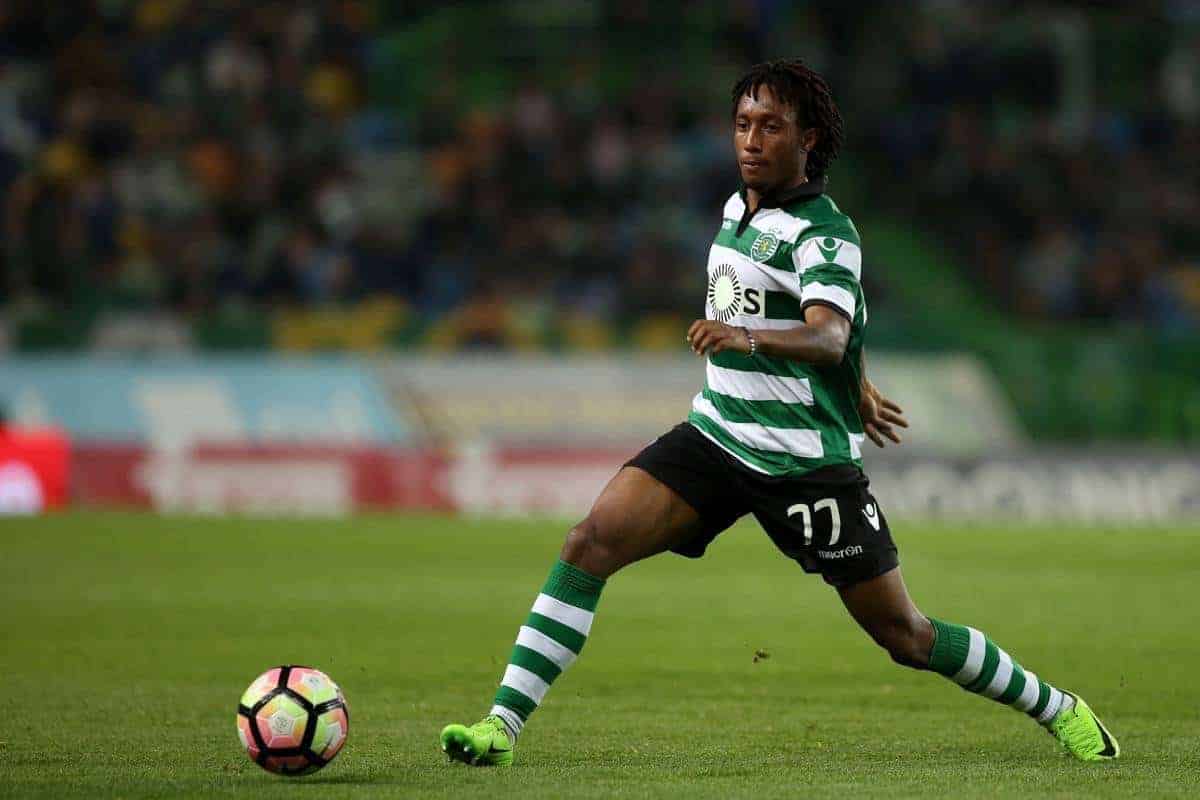 After moving to Portugal from Cape Verde at the age of eight, Gelson initially joined the youth ranks of lower league side Futebol Benfica in Lisbon, before being picked up by one of the city's biggest clubs, Sporting, at the age of 15.
Having played the odd game at right-back in Portugal's youth sides, he eventually came into the Sporting first team in his preferred right wing position during the 2015/16 season, starting 10 Primeira Liga games and coming off the bench 19 times.
It was a prelude to a highly productive 2016/17 season where his 14 assists had him among the top 10 goal providers in Europe's top five leagues.
His first senior international cap came in December 2016, and he's now set to become a regular in the Portugal side, providing youth and exuberance among a group of otherwise ageing wingers.
Scouting Gelson – Zip, Style, Method
Gelson is similar in style to Mane. Playing primarily on the right of a front three he uses his burst of acceleration to leave opposition defenders for dead, which then has them quaking in their boots for the rest of the game.
He also has the speed across the ground to outpace players in clear space, and will rarely have to check back and hold up the ball once he gets free of his marker.
He may be even trickier than Mane, and as well as using his speed to ghost past players he also has a move or two up his sleeve, which makes his dribbling ability a potent weapon when he's on his game.
Unlike Liverpool's last signing from the Portuguese top flight—the mercurial Lazar Markovic—Gelson has developed some resilience to go with his fleet-footedness.
He has his own website, presumably run by his agent, which states:
"He played in one of the biggest football schools in the world where he was quickly noticed for his technical qualities, quickness and for his capacity to work hard."
Working hard ticks a big box on Klopp's checklist, and speed can also be an asset when it comes to pressing opposition players.
At 5'8″ he doesn't possess the natural brute strength of some attacking players, but he has developed wiry qualities over the past year and will often wriggle past opponents using a combination of his physical and technical attributes.
You get the impression that if he bulked up to increase strength it would affect his speed, and given the way he plays evasiveness is the much better trait to have.
Gelson is right-footed but has also scored a goal this season with his left peg. He's not afraid to use his weaker foot to assist with his tricks and skills, and can pass the ball well on that side—though he will sometimes use the outside of his right boot rather than his left.
He also emerges well from statistical analysis, and his numbers will have triggered the alarm bells for Liverpool's recruitment team when it comes to beating players.
He averages 2.38 successful take-ons per 90 minutes which is better than Salah's 1.31, although the Egyptian has a better take-on success rate with 55 percent compared to Gelson's 53 percent.
For reference, Mane's numbers are 2.69 successful take-ons per 90 minutes with a success rate of 56 percent.
He will look to improve his contributions to goals, as despite his 14 assists he only managed to score six times himself in the league. When compared to Salah's 15 goals and 13 assists, and Mane's 13 goals and 6 assists, this need for improvement becomes evident.
A Case For Signing Salah and Gelson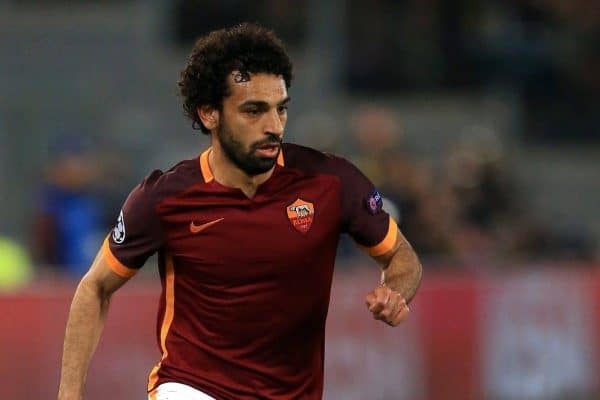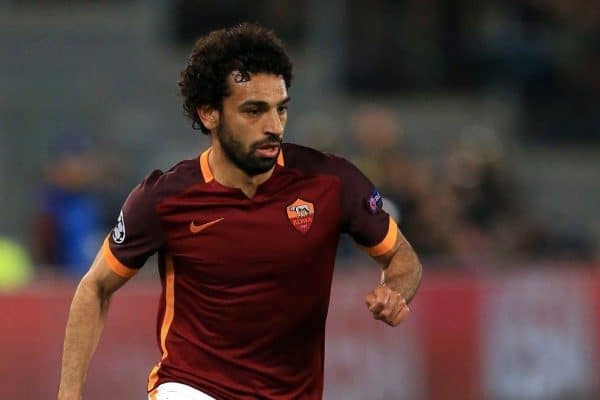 If Liverpool do sign Salah then there's no reason they can't sign Gelson too.
If the club are planning ahead then they'll know that there's another Africa Cup of Nations at the start of 2019, and Salah and Mane could both be taking part if Egypt and Senegal qualify.
To avoid a repeat of their struggles without Mane during his time at the 2017 tournament, they would need another winger on top of Salah.
Furthermore, versatility and increased options out wide would be another reason to sign an extra winger.
While Mane has played many of his games at Liverpool on the right, for Salzburg he played primarily from the left.
And though Salah is left-footed, he's played mostly on the right for Roma. Under Klopp, Mane has played as a right forward, but if Gelson were to arrive Mane could see some time on the left, as he also did while at Southampton.
With two left-footers in the shape of Salah and academy graduate Sheyi Ojo, and right-footers Mane and Gelson, the options out wide would leave opposition managers struggling to guess Klopp's next move.
Will he play inverted or traditional wingers? Will one of them play behind the striker? Or could one even play as the striker?
An alternating front three of Salah, Gelson and Mane, with Ojo to make an impact off the bench, would be one of the quickest in world football.
Jigsaw Falling Into Place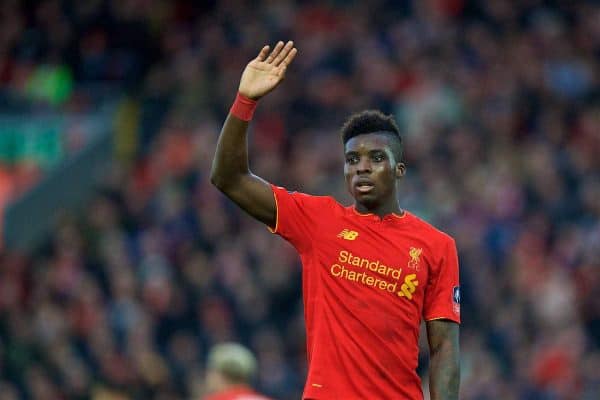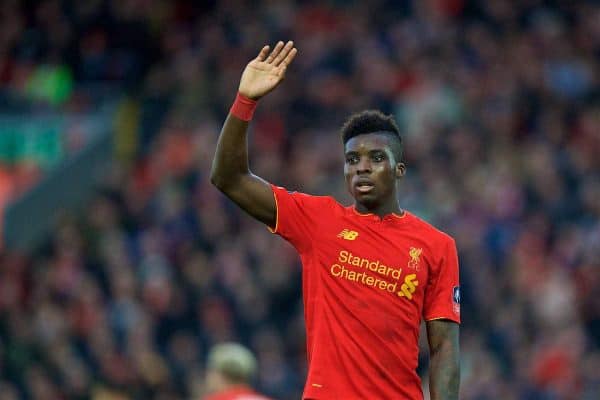 So while much of the transfer speculation has focused around Liverpool signing just the one winger, it would make sense for them to sign two, not least because of the Africa Cup of Nations issue.
The increased amount of games this season means that Ojo would still be needed, especially as a useful homegrown player slot in the European squad, but a loan move away for Welsh winger Harry Wilson could be on the cards.
These options would give Klopp some real firepower, and would also mean he might not be so desperate for another striker or midfielder given that two signings on the wing would result in Coutinho regularly being able to play in midfield.
Two wingers would be a good amount of the big business done, and fans will hope there's more to come at left-back and centre-back.
Other bonus signings like Dominic Solanke would be welcome, and it'll be interesting to see which new faces are in the squad for the first friendly against Tranmere on July 12.