Jamie Carragher believes Liverpool's top-four finish should prompt a move to restore Champions League football as a "minimum requirement."
The Reds ended the 2016/17 campaign fourth in the Premier League table, behind only Chelsea, Tottenham and Man City.
This marked a major step forward for Jurgen Klopp's side, who now face a play-off clash in August to determine whether they will play in the Champions League or the Europe League.
Carragher became a veteran of Europe's elite during his 17-year spell in the first team at Anfield, but since his retirement Liverpool have only qualified once, in 2014/15.
Speaking ahead of a busy summer for Klopp, Carragher underlined the importance of considering Champions League football as a "minimum requirement" once again.
"It's huge. We know it brings extra revenue, you hope it entices players who want to play Champions League football," he told LFCTV.
"The qualifying round is always in the back of your mind, but you'd expect us to get through that no matter who we come up against.
"We haven't been in there too often of late, and it's just something we have to be in now year in, year out.
"It has to be the minimum requirement, as it was when we were playing.
"It's a lot tougher now to get in, a lot more competition to when I was playing, but it's huge to get in and it can't be a one-off like last time."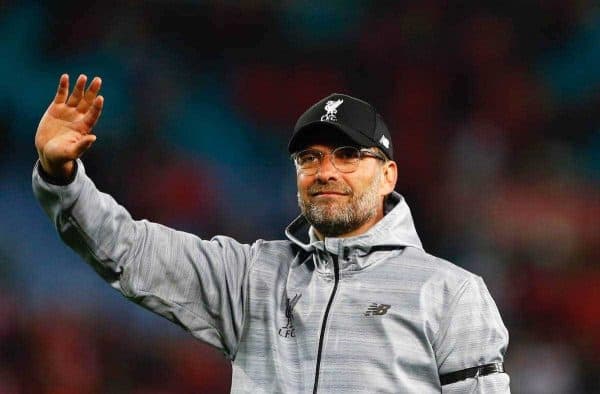 The draw for the Champions League play-off round is set for August 4, with the first leg of the tie to be played on August 15/16.
Liverpool will then be able to seal their fate in the second leg on August 22/23, after their first home game of the Premier League season against Crystal Palace (August 19).
Hoffenheim, CSKA Moscow, Sporting CP and Nice OGC are among those the Reds could face over two legs, and Carragher acknowledged the significance of the draw for both sides.
"They are tough games because we know what is at stake," he continued.
"But it's exactly the same for the opposition you come up against—it's probably even bigger for them.
"How many of those sides play in the Champions League that often, or in their history?
"So it's a huge thing for whoever you come up against, and it's notoriously difficult.
"It's very early in the season, you're probably not at your peak fitness-wise, the nerves are there because you know what is attached to it.
"You build yourself up all season to get into the top four, you get there and at the end of the season you think it's done.
"But in reality it's not. You've still got another game to go, and no matter who you come up against it will be a very difficult game."