Liverpool's forgotten man Jon Flanagan is now looking at the end of the line: How did it go so wrong for the Kop sweetheart?
When Flanagan packed his bags last summer and made the short trip over to Burnley, breathed in the Lancastrian air and eyed up the claret shirt, he probably thought his time to regain a modicum of status and respect had arrived.
The 24-year-old has had the roughest of rides over the past few seasons, a period testing as much of his character as his footballing ability.
It doesn't seem like five minutes ago since the rough and ready scouser was flinging himself through Premier League strikers during the dizzying heights of the 2013/2014 campaign.
Flanagan was a burning symbol of that side who came so close yet so far under Brendan Rodgers. One of the many who stood up and forced themselves to be counted, putting everything on the line as the Reds hurtled towards one of the most unlikely of title challenges.
You won't find a Liverpool fan who didn't, and who hasn't, taken Flanagan to their heart. One of the last remnants of true Scouse soul, destined to follow in the footsteps of prosperous academy products before him…
But now take a look and the situation is bleak. Prolonged, injury-ravaged periods halted Flanagan's progression to the point where it stopped dead in its tracks.
Some among you may recall the eager youngster who was desperate to impress during the filming of 'Being Liverpool,' a controversial inside look at the Reds camp at the time Rodgers was first appointed.
Flanagan, at that point yet to receive his chance, put in the hard hours under the blistering American sun, hoping against hope to be noticed by the Northern Irishman, staying behind on the dry, dusty turf while his team-mates were long gone.
That unbreakable character has always been there, but has it now been tested too much? A loan move to Burnley seemed to be the perfect answer.
Under Sean Dyche, a coach renowned for his orthodox style of straight-talking football, with high emphasis on the tackle and getting the ball forward with tempo, Flanagan could only flourish, surely?
But it hasn't worked out. It didn't come close to working out. And now? The 'Scouse Cafu' finds himself in no man's land.
But where did it all go wrong? How could a loan move, so tailor-made and carefully picked, fail to benefit both the receiving club and the player?
To closely examine the situation an inside view is needed, one to pull apart the intricacies as to why Flanagan is falling by the wayside.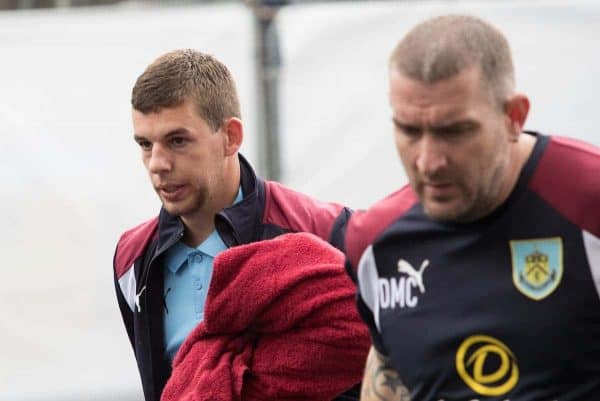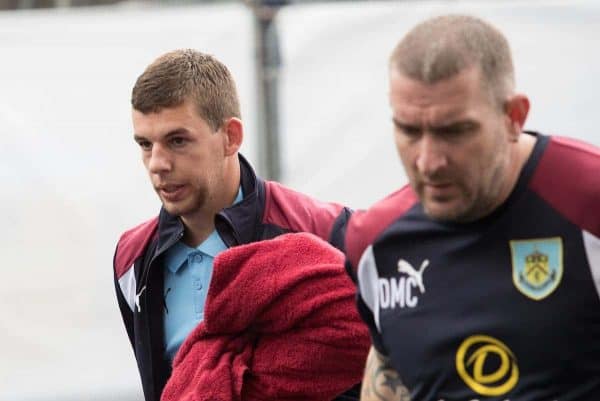 National Daily Star sports journalist and Burnley season ticket holder James Benson spent the 2016/17 campaign season following the Clarets, and his conclusive verdict on Flanagan makes for tough reading:
"I don't know why we signed him. He's got Premier League pedigree in the sense that he's played at this level, but so have our other full-backs. Last summer's recruitment was poor – not that it really showed – and taking Flanagan on loan screamed desperation.
"He'd barely played in almost two years and it felt like he was just brought in to add a body, rather than real quality, to the squad.
"As Burnley lost to Accrington in the cup we rotated our team that night and everyone was below par, but Flanagan wasn't up to it. It's tough to impress as a full-back if no-one else is performing, but he was as hapless as the rest against a League Two side.
"In fairness, he won't have had the opportunities he expected to get, nor the amount Dyche expected to give him. It probably says more about [Matt] Lowton and [Stephen] Ward's form for us that he's made so few appearances, but the times he did play weren't good enough for him to keep his place.
"There's also question marks about where he actually plays? The fact he's seen as adaptable across both full-back roles is as much a weakness as it is a strength – Liverpool have to get rid.
"No one was under any illusions that he'd be a [Jamie] Carragher, but better to leave with a Neil Mellor-esque story than one which turned sour. Flanagan has to nail down a starting spot in a team where he won't be under pressure.
"It's hard to see a newly-promoted side taking a chance on him next season after the disappointment of his Burnley spell. That said, someone like Mark Hughes or Tony Pulis might fancy a scrapper.
"He's got some, limited, quality, but I think he's going to have to drop down a division and work his way back up over a few years. Reading, or another promotion chaser, could give him the game time he desperately needs if they don't come up. I don't really think the foreign football route's for him though."
So here Flanagan finds himself, three years after the ecstasy of the Rodgers title charge, in a dark and unknown place.
Defenders will be coming through the door at Melwood this summer, that much is a certainty. Whether Flanagan has the fight inside himself to 'go again' once more remains to be seen.
For all parties however it appears the journey has, sadly, run its course.