As Liverpool captain Jordan Henderson reaches six years in a Reds shirt, his time at the club has been one of the most topsy-turvy of recent times.
On June 9, 2011, Henderson traded boyhood club Sunderland for Liverpool, making a £16 million switch that raised more than a few eyebrows.
Aged just 20 at the time, he was clearly a talented young player, but the fee the Reds paid for him still felt steep.
What we have witnessed in the six years that have followed has been one of the most intriguing Liverpool careers in years, with Henderson overcoming a horrendous start to end up skippering the team under Jurgen Klopp.
Divisive Reds career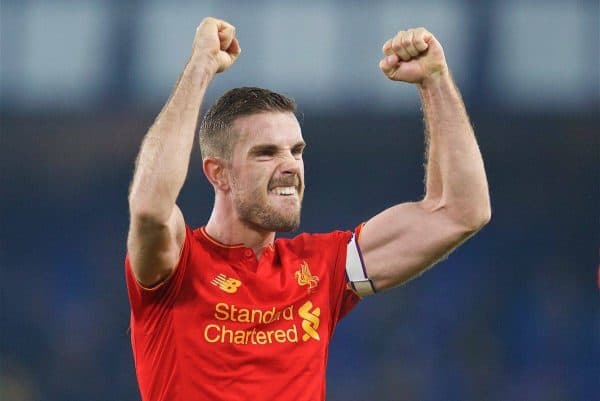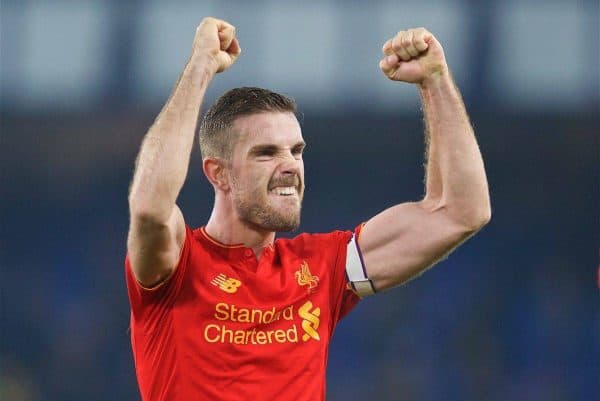 It didn't take long for the criticism of the midfielder to start, with the price tag clearly weighing heavily on him.
48 appearances in his first season may have been an impressive tally, but it was a campaign full of forgettable performances, even if he did win the League Cup.
He looked nervous on the ball, increasingly lacking in confidence by the game, and appeared to sum up an era in which Liverpool were throwing money at over-hyped British players.
It must, though, be noted that he was being played in an unfamiliar position as an orthodox right-midfielder by Kenny Dalglish – a move made even more suprising that it pushed out Dirk Kuyt.
But, much like Lucas Leiva in his early days at Anfield, there was an unfair hostility towards Henderson which never sat well, and for anyone with a good heart, it made you root for him even more.
By the end of his second season on Merseyside, the England international was starting to show real signs of promise, with his influence far more noticeable, especially when in a more central role.
Henderson then went up a further gear in Liverpool's unforgettable 2013/14 campaign, proving to be a vital but understated presence in the Reds' most exciting side since 1987/88.
The headlines always belonged to Luis Suarez, Daniel Sturridge, Steven Gerrard, Raheem Sterling and Philippe Coutinho, often deservedly, but Henderson's energy, intelligence and underrated technical ability were vital in Brendan Rodgers' side so nearly winning the Premier League.

To this day, his sending off against Man City late in the season feels fatal, with Liverpool a far less effective team without him in the depressing matches against Chelsea and Crystal Palace that followed.
Henderson continued to grow in 2014/15, remaining an undervalued footballer but one who started to produce more individual moments of class.
Seven goals that year represented a good return, with City and Burnley both on the end of Henderson specials at Anfield.
The Sunderland-born midfielder replaced Gerrard as captain in the summer of 2015, but while that should have signalled the start of him finding yet another gear, injuries have become a major issue.
He has never managed to enjoy a noticeable run in the team with Klopp at the helm, with just 53 appearances made over the last two seasons.
That's not to say Henderson has gone backwards as a player – he was largely excellent in a new deep-lying role prior to injury last season – but he hasn't kicked on as he would have hoped.
Still only 26, there is plenty of time for the skipper to rid himself of these issues, but this is now a crucial point in his career.
What does the future hold?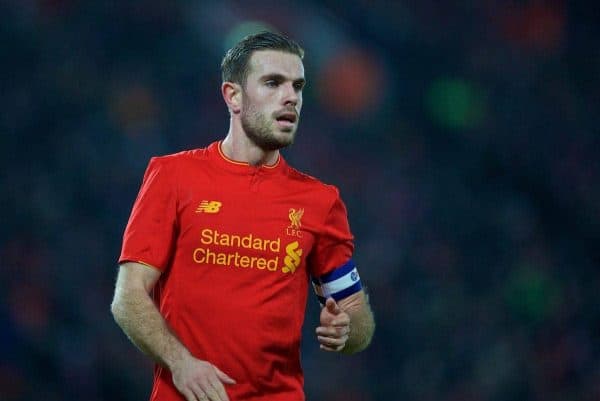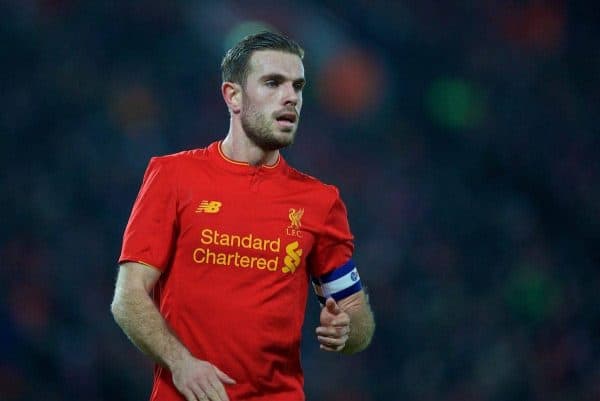 If you could guarantee that Henderson would remain fit, there can be no denying that he would remain a key part of Klopp's plans. Some may feel he shouldn't be a definite starter, but his value to the squad is undeniable.
He will always be unloved by some, but he is a player of genuine quality, who teammates cherish playing alongside.
Unfortunately, there is a feeling that Henderson's ongoing injury issues will never really go away, which leaves Klopp with a headache.
It is so important to have a fit spine of the team, and if Henderson is consistently in and out of the side, it will be no good to anybody.
Equally, retaining him as captain could be damaging, with Klopp surely considering giving the honour to a more physically reliable player.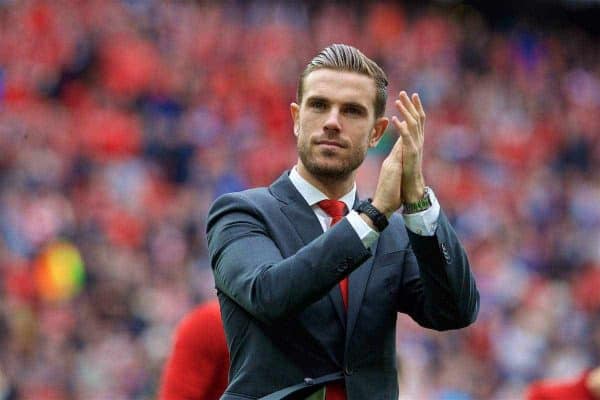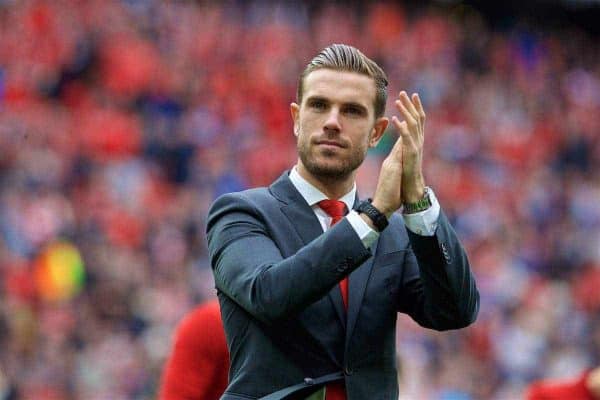 Whatever the future holds for Henderson – hopefully he returns to being the injury-free player of three or years ago – he deserves huge praise for the mental strength he has shown.
So many would have wilted after such a terrible start at a club of Liverpool's stature, and when games were passing him by in 2011/12, it was impossible to see him maturing into a key player for both club and country.
Should Lucas leave Anfield this summer as expected, Henderson will become Liverpool's longest-serving player.
It would be a mighty shame if injuries ended up slowly bringing the curtain down on his Reds career, especially with his peak years still arguably ahead of him.
Fingers crossed a productive summer with the physio awaits.