Jurgen Klopp says Steven Gerrard has informed him of his desire to manage Liverpool, with the German continuing to act as a mentor to the Reds legend.
Following a two-year spell at LA Galaxy to end his incredible player career, Gerrard is now turning his attention to management.
Having coached at Liverpool's academy last season, the 37-year-old will take over as under-18s manager this summer.
Should Gerrard continue to thrive in his new career, it is only natural that attention will one day turn to him managing his boyhood club.
Klopp has confirmed that this is very much Gerrard's target – something the current Liverpool boss supports and is delighted to hear.
"I asked him directly: 'What would you like?' He said he wanted to be manager," Klopp told Kicker.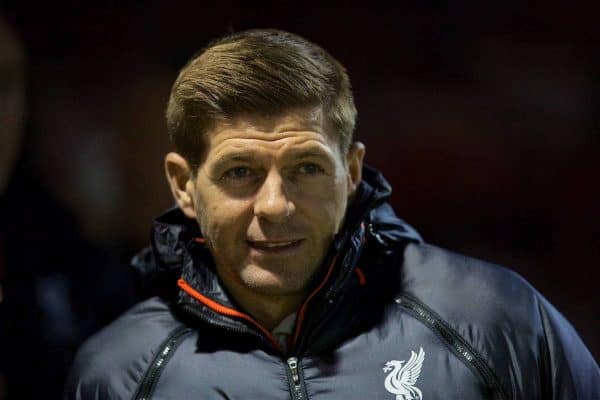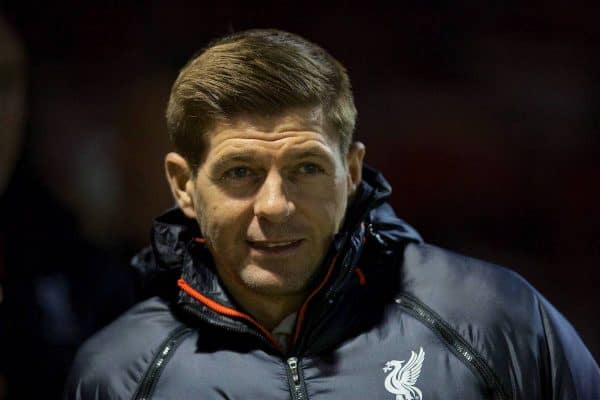 "That was wonderful. Because here he has the right group, which really has the drive to really help him. And that is what we're going to do now.
"It probably sounds a bit funny, but I wouldn't have thought that Gerrard could actually learn something from me.
"As a former world-class player, he brings a lot of football knowledge, but there are many aspects in the managerial area that you just have to learn. Time is just what you must commit. And Stevie will do that now."
While some managers would feel threatened at having a figure of Gerrard's stature around, Klopp is embracing it, which is refreshing to see.
He clearly sees the importance of having prominent figures from Liverpool's history around the club, and will do everything he can to aid Gerrard's progress.
Hopefully, it is many years before we see the legendary midfielder in charge, such is Klopp's brilliance, but what a story it would be if one day it came to fruition.