By and large, people are a bit shouty and belligerent on Twitter. They project an exaggerated version of themselves.
This subsequently causes a distorted alter-ego to be bestowed upon the congregated support of any given football team. The bigger the football club, the bigger the distortion.
As much as many people revel in the outpourings they omit, Arsenal Fan TV really isn't truly representative of the soul of Arsenal supporters. There is an element of 'Carry On Football Supporter' to the whole scenario.
Transfer rage is an odd thing. Without intending to go all 'in the olden days,' it used to be very different to this.
Some people got very angry in the build up to the signing of Mohamed Salah. Apparently, we weren't moving quickly enough.
We were playing the role of the type of club who expresses an interest in a footballer, only to go in with an offer that the selling club were never going to accept.
By all accounts, someone else was going to swoop. Still, we did end up signing Salah though.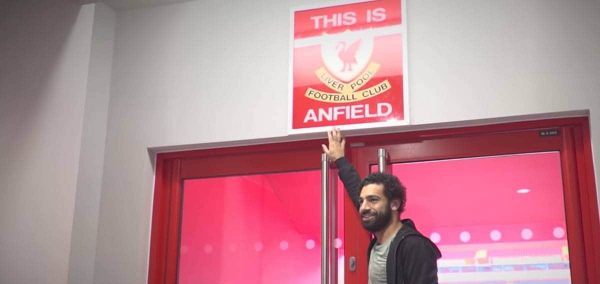 In the wake of the debacle surrounding Liverpool's approach for Virgil van Dijk, and Everton's surprise visage, of a decisive football club moving with steely-eyed intent within the transfer market, it was entirely predictable that a certain section the Liverpool FC Twitter community lost all sensory functionality for a while.
Salah signing on the dotted line—doing that A Question of Sport-esqe, mystery guest round 'Salah Announced' thing, and then popping up at Anfield to meet the Liverpool supporting man, woman and child on the street—has worked as a sedative to an extent.
Suddenly, everything is fine once more, and the Twitterati is soothed.
It's all a bit much though, for what is that five- or six-week span of time between the end of the season, and the last few days of June.
A tennis ball hasn't been struck in anger at Wimbledon yet. The bunkers of Royal Birkdale remain untouched. The European section of the Formula 1 calendar is still in progress. The 1st cricket test-match between England and South Africa is still a week away.
Conversely, to the way Twitter works, a lot of us haven't given football a second of thought since the final day stroll against Middlesbrough back in May.
I mean, it's always there, at the back of the mind, drifting through the ether, but the concept of getting angry about Liverpool during a month when they don't even have a game to play…well, it's just a bit odd.
The summer break is for chilling out a bit. Renew the season ticket, if you own one. Keep half an eye on proceedings, and indulge in a little fist-pump when a new player tips up at a press conference wearing a Liverpool shirt and professing that it's a dream come true to be at Anfield.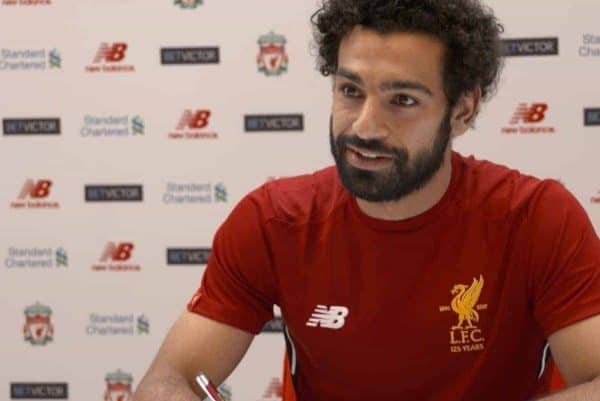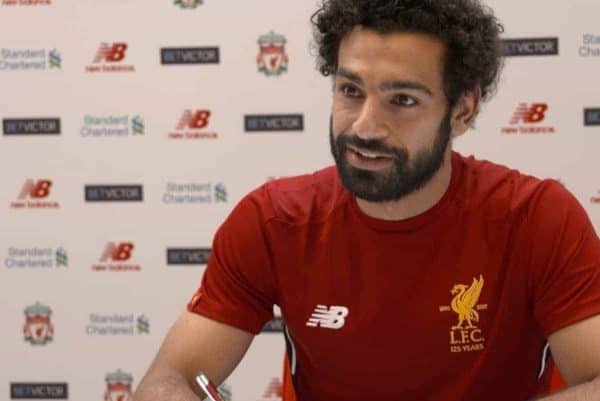 The fixture list needs perusing when released. Then you turn the page, knowing damn well that Sky and BT Sport will alter those dates dramatically before too long.
Still, you set a few calendar markers. Who do we play on the opening weekend? When are the derby games? When is Manchester United? Who do we play on Boxing Day? Who do we clinch the title against on the final day? All these things are acceptable summer precedents.
A nod toward the first day of pre-season training, and maybe venture out to a friendly if the will arises. There really is nothing else to it. Apart from the exceptions mentioned above, football is roundly ignored by many of us for the best part of three months in the middle of the calendar year.
Go on holiday, rest, recuperate, build up the energy reserves, and then lash into it when mid-August rolls into view.
This is the summer reality. Not going bonkers on Twitter and posting a poll on whether Liverpool are good enough to win the title or not, before any squad restructuring has even taken place.
It's like pointing at a classroom of 12-year-old children, and pondering if they're good enough to pass A-level English.
Unfortunately, football is now a 24/7, 365 days-a-year concern. It's the Sky Sports News effect. There is need for an unremitting flow of football related news.

All well and good if that's your thing, but hard to maintain when there is no football to speak of.
The digital age has given birth to this phenomenon. The digital age is a wonderful thing. It brings likeminded people together, and without it, my life would be a more mundane experience
It has also, however, created an insatiable appetite for some people, who have forgotten, or never even learned how to switch football off.
Pre-internet, the printed press had no rivals when it came to worded output. When football finished in May, the amount of coverage given to the sport would naturally reduce.
There were weeks on end when the back pages were football-free zones. There would be spikes of coverage here and there: A big transfer would create a splash for a day or two, as would a managerial sacking, while a World Cup, or a European Championship obviously changed the landscape.
Yet, as a child of the 1980s, you could plot your way back to the start of a new football season via tennis, motorsport and golf.
When the Claret Jug was handed over to the winner of the Open Championship, you were given the ethereal sensation that the sporting summer was all-but over, and that football would soon be back.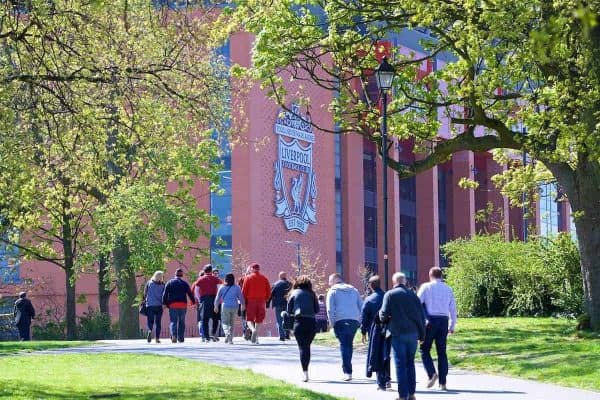 In the 80s, not just tennis, but golf, Formula 1 and cricket were all exclusively on free-to-air TV.
There were only four channels to choose from, only three before the launch of Channel 4 in 1982. If it was raining outside, you tended to stay in and either play Subbuteo, or watch TV.
Encumbered with 'The Pages of Ceefax' on BBC 2, usually a blank testcard on Channel 4 until Countdown came on, and Take the Highroad on ITV, it all worked to create a nation of young summer sports fans.
They were left with no option but to turn to BBC 1, Richie Benaud, Dan Maskell and Peter Alliss, as opposed to a community of frustrated football fans screaming into the empty echo-chamber that is Twitter.
The sun would break through the clouds, then we'd dig out an old cricket bat, or tennis racket and swipe them around aimlessly for the rest of the day.
All our yesterdays I know, but I'm really only 43.
I can understand how summer altered, how everyone began to crowd around the shiny goldfish bowl that is the Premier League, and particularly the neon lights that now spell out the name of Liverpool FC, and all those other megalith clubs who attract the biggest interest.
When push comes to shove, I just worry about you, and whether you're getting enough sleep. Are you eating enough?
Keep this relentless summer pace up, and you'll be too tired by the time Watford away creeps up on us, in six weeks or so.
Key dates in Liverpool FC's pre-season diary this summer:
July 12: Friendly: vs. Tranmere
July 14: Friendly: vs. Wigan
July 19: Asia Trophy: vs. Crystal Palace (Hong Kong)
July 22: Asia Trophy: vs. Leicester or West Brom (Hong Kong)
July 29: Friendly: vs. Hertha Berlin (Berlin)

August 1: Audi Cup: vs. Bayern Munich (Munich)
August 2: Audi Cup: vs. Atletico or Napoli (Munich)
August 4: Champions League playoff qualification draw
August 5: Friendly: vs. Athletic Bilbao (Dublin)
August 12: New Season: Watford (A)
August 15/16: Champions League playoff first-leg
August 19: First Home Game: vs. Crystal Palace (H)
August 22/23: Champions League playoff second-leg