The latest name in the frame as the Reds chase a new striker is French goalscorer extraordinaire Alexandre Lacazette.
A name which many Liverpool supporters have hoped to see leaning at Melwood posing for photos over the past couple of seasons, Lacazette was reportedly due to join Atletico Madrid from current side Lyon this summer.
Los Rojiblancos were arranging the deal under the impression that their transfer ban would be lifted—but that hasn't turned out to be the case, meaning Lacazette is back on the open market again.
Now the Express report an 'exclusive' that Jurgen Klopp is ready to swoop in ahead of Arsenal and Manchester United with a £50 million move for the French international.
Lacazette's scoring record is beyond reproach; 28 in 30 in Ligue 1 this season, 21 league goals last season and 27 in 14/15 showcase his enviable consistency in front of goal.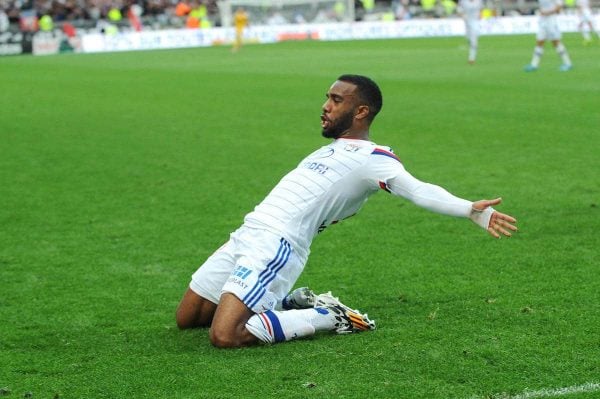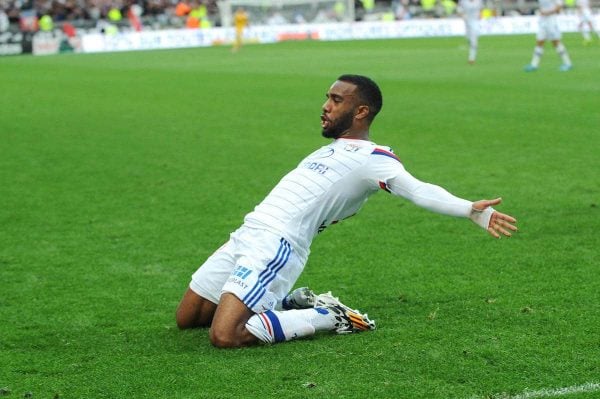 Added to that he has 15 goals in Europe for his side down the years, and one goal for the national team from 10 caps—a low tally at age 26, but more to do with competing against the likes of Karim Benzema, Antoine Griezmann and Olivier Giroud down the years, rather than his own talents lacking.
According to the report, Liverpool "could meet his advisors this week" to get the deal moving.
While the name and price tag might be pleasing for some fans, any genuine move for such a forward would raise further questions about Klopp's plans for next season.
With Lacazette a true centre-forward, playing on the shoulder and offering a direct route to goal, it would indicate—along with his big transfer fee—he'd be first choice.
Would it mean a regular shift to the diamond formation seen at the end of 2016/17, allowing recent first-choice forward Roberto Firmino to play in tandem with Lacazette? That would leave Daniel Sturridge and Divock Origi, plus Dominic Solanke and Danny Ings, to rotate and battle for subs spots.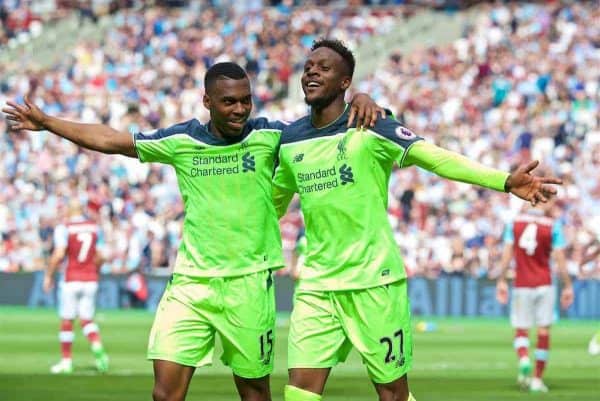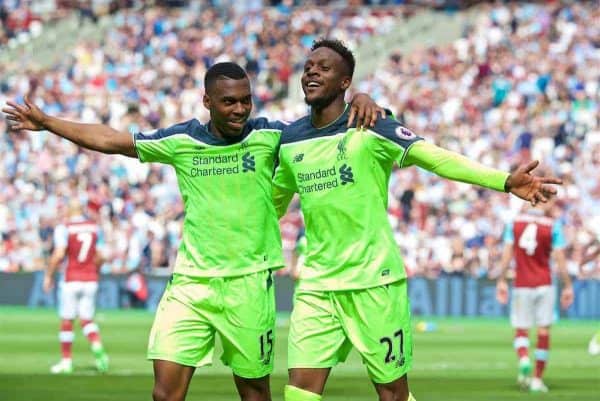 In addition, the sole support role behind the forwards and two more advanced central midfield spots would be battled for by Sadio Mane, Philippe Coutinho, Emre Can, Gini Wijnaldum, Adam Lallana and Marko Grujic.
That's a lot of supposed first-XI names to fit in—even without considering the Reds seem to much further along the path toward signing Mohamed Salah from AS Roma.
In a narrow midfield with two attackers, Salah is likely to further challenge for one of the two forward roles, perhaps casting further doubt over whether a move for Lacazette is truly likely at this point—barring exits from Anfield, of course.
The Reds are still in the hunt for Salah to bolster the attack and Anderlecht striker Lukasz Teordorczyk has also been linked, while the ongoing race to sign Virgil van Dijk in defence looks set to be a summer-long theme.