Emre Can tasted Confederations Cup success with Germany on Sunday, and it will only aid the 23-year-old's continued development at Liverpool.
Germany once again showed the world how it's done at the weekend, as they won yet more international silverware.
Their 1-0 victory over Chile sealed Confederations Cup glory for the first time ever, with Can making an appearance as a late second-half substitute.
Liverpool's marauding midfielder admittedly only played a supporting role throughout the tournament—appearing for a total of 226 minutes, with starts against Chile and Cameroon in the group stage.
But the last few weeks should have a very positive impact on his promising career.
Winner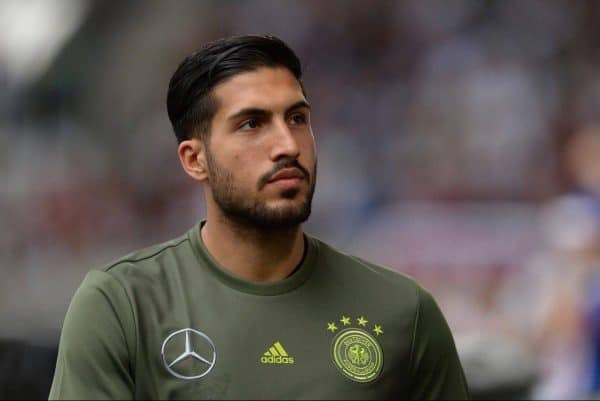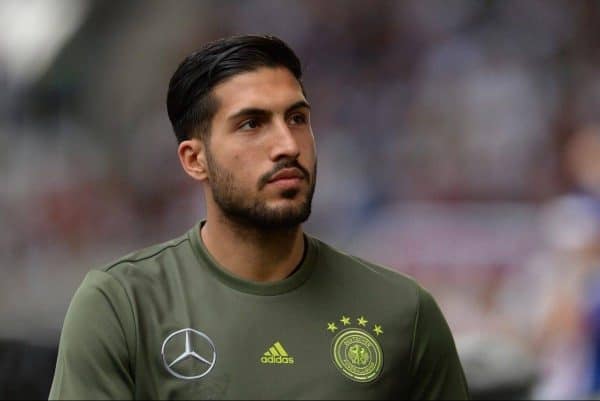 Something the current Reds squad has been accused of is having a lack of a winning mentality.
In total, there are just four Premier League winner's medals between them, with James Milner claiming two at Man City, and both Daniel Sturridge and Mohamed Salah fringe players in two of Chelsea's triumphant sides.
This winning edge is slowly being incorporated by Jurgen Klopp, but the Liverpool manager needs his players to taste success in order to speed up the process.
Like Ovie Ejaria, Sheyi Ojo and Dominic Solanke at the U20 World Cup with Brazil, Can is one who should now benefit in that respect.
While the Confederations Cup may not be the most universally respected international competition, being part of any winning setup can be priceless.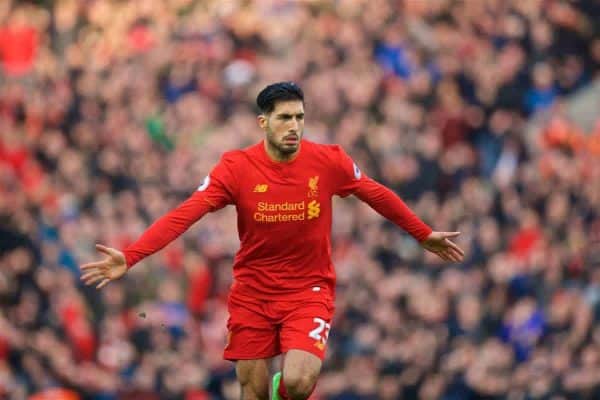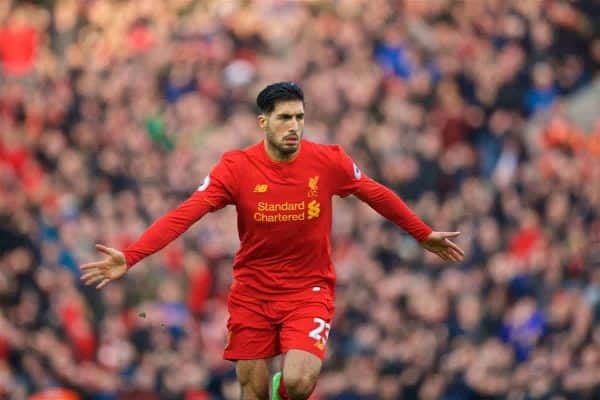 Knowing how to get over the finish line and dig deep in moments of adversity were on show throughout for Germany, with Can often involved.
His snide behaviour in the dying minutes of Sunday's final, holding onto the ball in order to waste time while surrounded by Chile players, was also very encouraging.
The likes of Diego Costa, Ander Herrera, Granit Xhaka and Dele Alli all showcase it for Liverpool's rivals, but again the Reds lack this mastering of the dark arts.
How many Liverpool players really rub rival players and supporters up the wrong way? They're largely very likeable.
This winning edge, both in terms of lifting trophies and being a nasty piece of work on the pitch, can make Can an important figure at Anfield moving forward.
Key Player?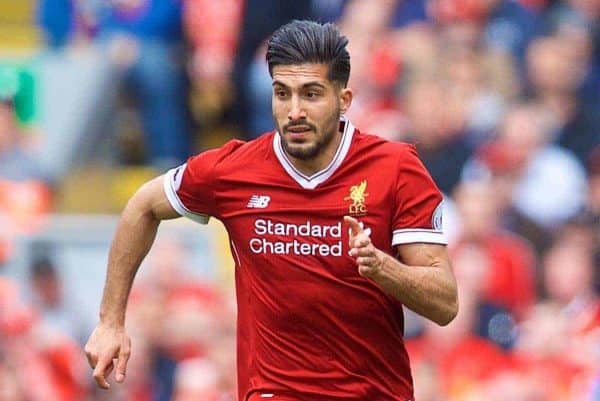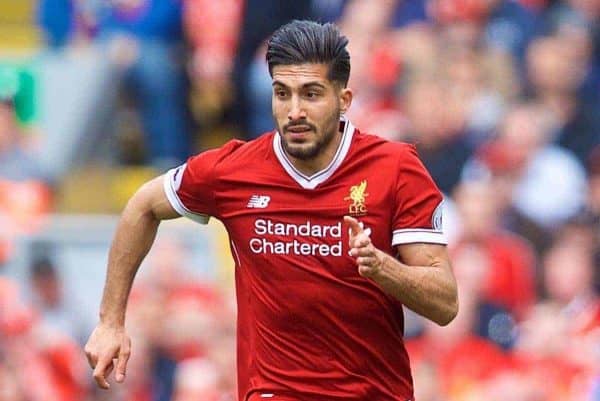 As Klopp builds a formidable squad ahead of next season, no area of the pitch is going to be more competitive than in midfield.
Can, Jordan Henderson, Gini Wijnaldum, Adam Lallana and Philippe Coutinho will all feel they merit a starting place—that's before Ejaria and Marko Grujic are even mentioned—and the possible arrivals of Naby Keita and Alex Oxlade-Chamberlain will only add to the level of quality.
With Henderson's fitness an ongoing concern, though, Can may feel this is his chance to nail down that first-choice deep-lying role.
His performances at the back end of 2016/17 were that of a player maturing greatly as a footballer, with few individuals more influential between March and May.
It is still important to remember that Can is only 23 years of age, and he should only improve as the next few years pass.
There is still a rawness to his play that can occasionally make him a reckless weak link when off-colour, but his potential is enormous.
The German's contract situation is a slight cause for concern—his current deal expires next summer—and it is crucial his Anfield stay is extended sooner rather than later.
He is a player who requires patience, and over time there is no reason why he cannot grow into one of the most fearsome central midfielders in the business.
If Liverpool are to keep improving as a side, they need to keep hold of their most promising players—Can is clearly that, as well as an important current figure.
Eased Back In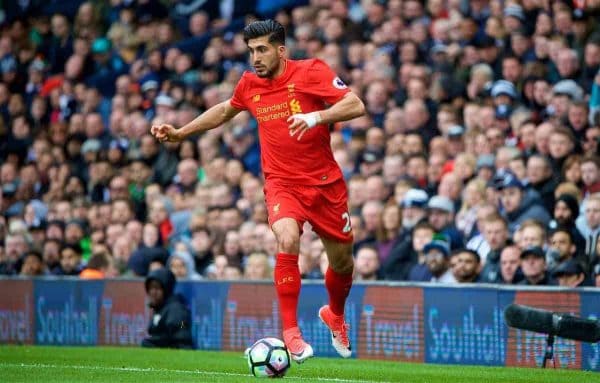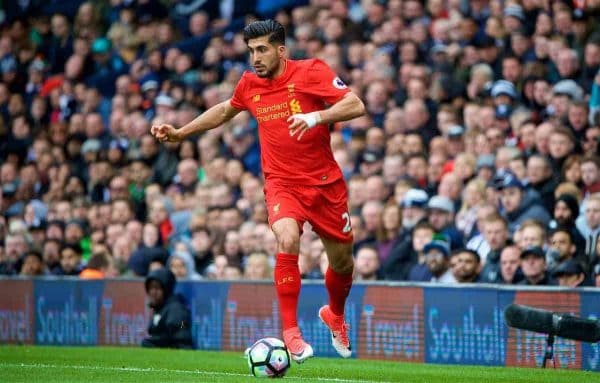 Compared to the majority of his Reds team-mates, Can's summer excursions will mean he arrives back at Melwood late for pre-season training.
While some players will return on Wednesday morning, the midfielder will have a richly deserved break in the coming weeks.
Because of this, it is likely that Klopp will have to be careful with his use of Can in the early weeks and months of next season.
Fitness-wise, he will not be at the same level as those returning to training this week, and there is likely to be more of a rustiness to his all-round game.
Three years on from his arrival on Merseyside, the midfielder is yet to spend a summer without competitive international football, and it has clearly affected his early season form.
Throwing him straight back into the side for the opening game at Watford would be a risky move, with the chance of burnout or injury later in the campaign only heightened.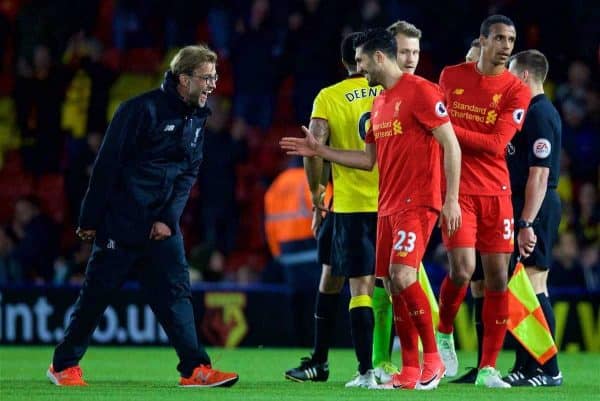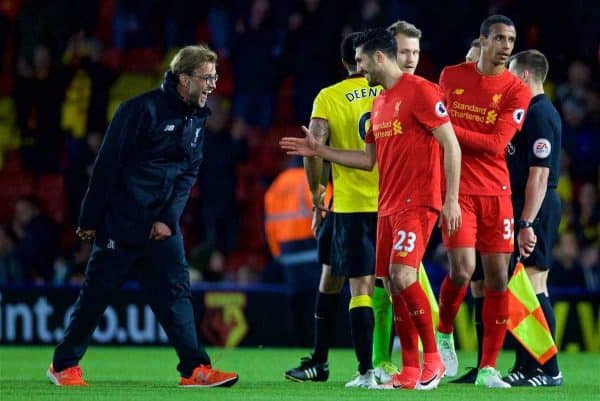 Fortunately for Klopp, he should have such improved depth in midfield that it is not an issue, with Can's best form likely to come after Christmas.
With four competitions to tackle in 2017/18, and therefore no definitive 'best XI', it would be wrong to assume Can will be first choice for every game, but he has a great chance of becoming one of the key characters at the club.
After Can's success with Germany at the Confederations Cup, the midfielder's latest winner's medal can only bode well for his future at Liverpool.