Liverpool captain Jordan Henderson insists the squad has enough quality even if manager Jurgen Klopp fails to make more signings before the start of the season.
Roma winger Mohamed Salah, Chelsea striker Dominic Solanke and Hull left-back Andrew Robertson are the only new arrivals at Anfield so far this summer.
The Reds have been rebuffed with two bids to sign RB Leipzig midfielder Naby Keita and had to publicly withdraw their interest in Southampton centre-back Virgil van Dijk after becoming embroiled in a tapping-up row.
Robertson, midfielder Emre Can, returning from extended leave after Confederations Cup duty with Germany, and forwards Sadio Mane and Danny Ings, now both recovered from knee injuries, were all back in training on Tuesday.
It gives Klopp a full-strength squad to work with ahead of the trip to Germany for friendlies against Hertha Berlin, Bayern Munich and either Atletico Madrid or Napoli.
Henderson, back to full fitness himself after being sidelined with a foot problem since February, believes the faith Klopp puts in them has helped existing players improve.
"Whether he brings in new players or not, I feel as though he has a lot of confidence in us and that transcends into how we play," he told LFCTV Go.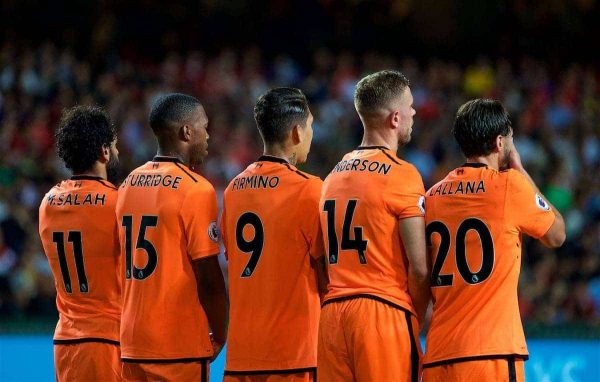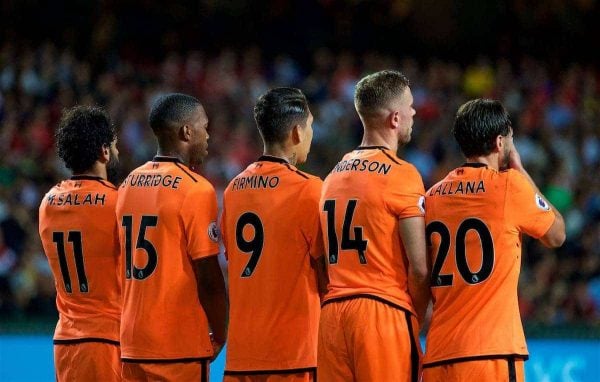 "Individually, if you go through the team last year, I feel everyone improved and that is specifically down to the manager.
"Hopefully we can keep improving. If we do bring in new players, great, because that will strengthen the squad.
"We have a lot good players but you need that when you are going into a season with a lot of games. You need that competition and people fighting for places."
The return of Mane, in particular, is a significant boost as his absence in the last six weeks of the campaign was noticeable while Ings has yet to manage a full season since arriving at Anfield two years ago.
Both will have a run out in Germany, along with Robertson, who completed his £8million move from Hull last week while his new team-mates were in Hong Kong for the Premier League Asia Trophy.
First-choice left-back James Milner returned from that trip with a minor thigh problem so Robertson is almost certain to play in Berlin on Saturday.
Henderson has played in all four friendlies to date and is looking forward to heading into the new season fully fit after a frustrating end to the last campaign.
"I can't remember the last time I had a full pre-season, so hopefully this one I can stay injury-free, complete pre-season and be feeling good," he added.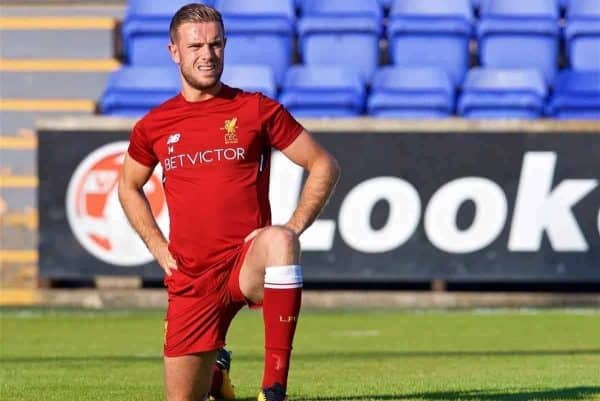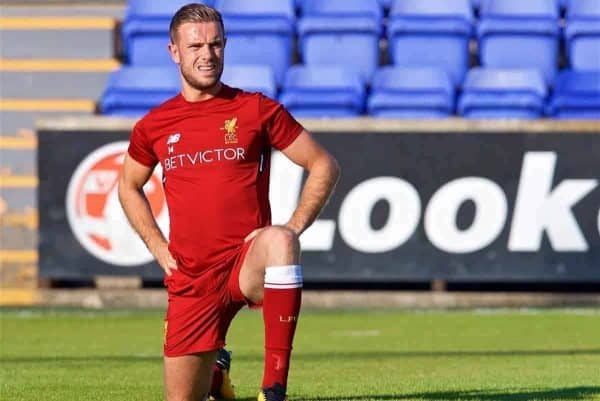 "The majority of the injuries I've had have been difficult ones in terms of not knowing how long or having a timetable to work to.
"As a player, you want to be back as quickly as possible and you might go through a bit of pain and a bit of discomfort just to get back out there, but sometimes that isn't ideal and it could make it worse.
"The last few months have been difficult but I think you have to learn from it physically and mentally.
"That's another thing I've learned probably over the last few months: sometimes you've got to listen to your body and not push yourself too much if there's some pain."