Jurgen Klopp revealed he "had no idea" about new Liverpool striker Dominic Solanke before the club's scouts brought him to his attention.
Solanke scored his first goal for the Reds in Wednesday's 2-0 pre-season victory over Crystal Palace in the Premier League Asia Trophy.
Picking up the ball from Divock Origi on the turn, Solanke shifted into space and fired a low, powerful effort beyond Wayne Hennessey to put his side a goal up in Hong Kong.
It was a moment that encapsulated the 19-year-old's burgeoning talent, and one that highlights him as one of the most promising young players on Merseyside.
For Klopp, Solanke was an unknown quantity until relatively recently, as the German told reporters ahead of Liverpool's second game in the Far East, against Leicester City.
"The only thing I can say is the first time I heard that Dominic wants to come, I was really happy about that," he said.
"But it was difficult to find footage about him. It was a long time since he played so it was hard.
"The only thing we could get was a little bit of him playing in Holland and a bit of U20s or U19s. That's not the best footage.
"Everyone in England knew him but I had no idea about him. I started to learn more and more and I trust the guys around us, the scouts, so I said: 'Let's do it.'"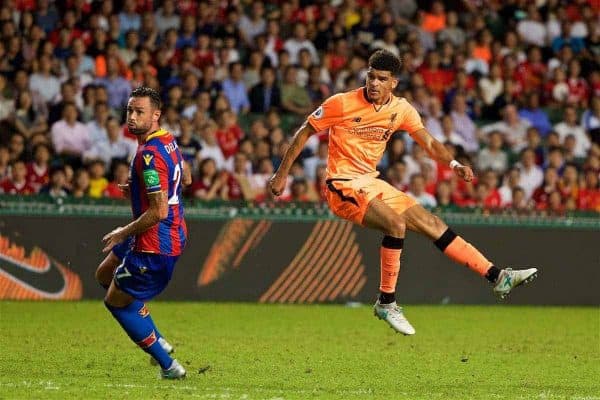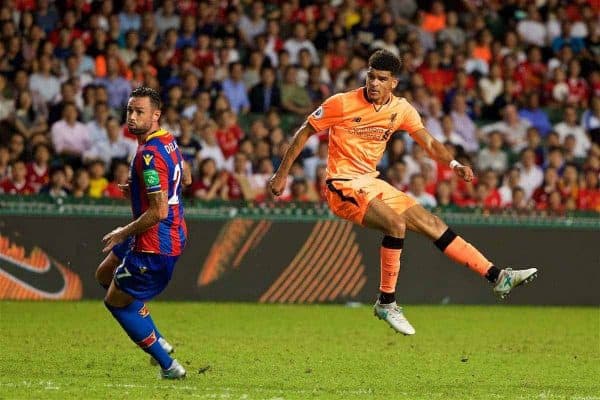 With Origi, Roberto Firmino, Daniel Sturridge and even Danny Ings on the books, it is still unclear the immediate role Klopp has earmarked for Solanke.
However, the 50-year-old has already noted clear quality in the youngster and insisted age is no factor in his team selection.
"I've seen a lot of skilled boys in my life and he looks like a nice project," he added.
"Everything is really good, really clear. He's extremely football smart and focused. You see the movement. He has to improve in a lot of ways but he's a good boy.
"I never thought what's your name? How old are you? Never in my life. It's about performing, doing the right thing in the right moment.
"If they are patient then the future is bright. If they are not patient it can be really hard. We will help them and lead them through the jungle. I'm really confident we can do it."
Solanke will likely find his opportunities limited in 2017/18, particularly if Sturridge maintains his fitness.
But having now had a closer look at his new No. 29, Klopp is clearly impressed with what he's seen, and it may not be long before Solanke is starting up front for Liverpool.