While the Liverpool squad are in Hong Kong to prepare for 2017/18, Jurgen Klopp's players have kept themselves busy off the pitch, too.
The Reds kicked off their tour of the Far East with a 2-0 victory over Crystal Palace on Wednesday afternoon, with goals from Dominic Solanke and Divock Origi.
After arriving in monsoon conditions on Monday, Klopp's side have now been training in searing heat in Hong Kong, as they get ready for Saturday's clash with Leicester City.
Off the field, Liverpool have taken part in various media events, signing autographs and meeting supporters.
And as two videos released by the club this week show, they have also been involved in a series of bonding exercises.
First up, James Milner hosted a keepy-up challenge, with the likes of Adam Lallana, Mohamed Salah and Daniel Sturridge tasked with the ball up in the air for longer than their rivals.
Georginio Wijnaldum was the most impressive, though Sturridge's technique in knocking Origi off the ball was commendable.
Jon Flanagan, however, displayed an awful control of the ball, with Milner catching the defender cheating.
Milner also oversaw an "epic" rock, paper, scissors tournament, with his dry Yorkshire wit shining through.
While that may not be the most exciting off-field activity, Klopp's squad have also been able to explore Hong Kong after training, as they documented on Instagram: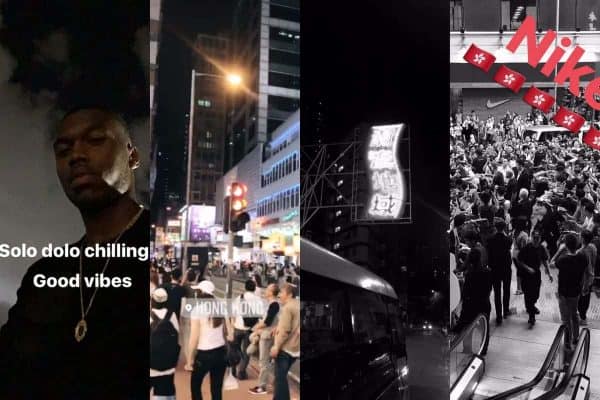 Sturridge took time to look around on his own, while Origi, Wijnaldum, Nathaniel Clyne and Loris Karius headed out together, and Jordan Henderson met supporters at a Nike event earlier in the day.
The Reds will take on Leicester at the Hong Kong Stadium on Saturday afternoon, before heading back to Melwood to continue their pre-season training.