Jurgen Klopp was asked about transfers before the window shuts in his pre-Arsenal press conference and admitted anything could happen next week.
The Liverpool boss was once more quick to assure fans that he was perfectly at ease with his squad in its present condition, but spoke of the possibilities for change—as well as rejecting the notion that certain players wouldn't join unless the Reds qualified for the group stage of the Champions League.
"We convinced all the players we spoke to, we didn't have to tell them 'maybe we'll play Champions League'," he insisted.
"But it's not about us, it's not about money sometimes, sometimes it's just possible or not possible.
"Until August 31, that's how the business is: a lot of things are really possible, ins and outs. That's how it is.
"I've said it a few times, if the transfer window closed tomorrow, it is like it is and I'm happy with it."
Klopp pointed out that changes to the squad this season haven't just come from incoming deals, but also from players who were already at the club enjoying a renaissance.
"James Milner plays in midfield again, that's like a transfer for us. Alberto Moreno plays left-back again in an outstanding [way]," he added.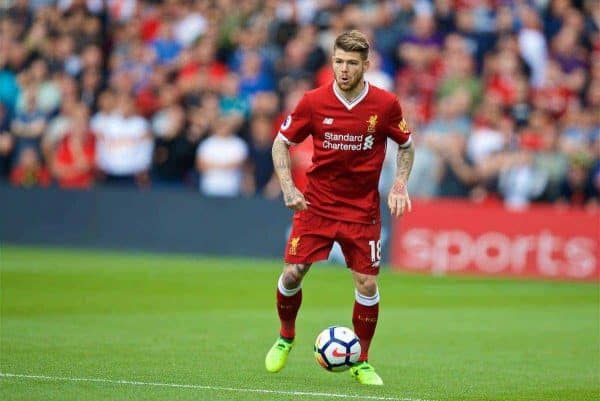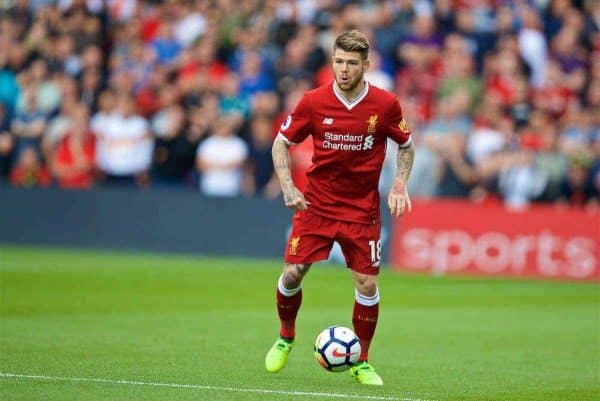 "If a few people would not still remember that a year ago he made a mistake, against Arsenal maybe, then everybody would say 'What a performance!' I can do it easily. Obviously I'm pretty much alone with this view. But that's no problem.
"Just to say, in the Champions League game Divock Origi was not in the squad. He has done nothing wrong, that just shows how big the quality already is.
"That's just one example. Other players were also not in the squad."
Klopp also had words of praise for the signings already made, each of which has made their competitive debut for Liverpool and have shown signs—to a greater or lesser extent—of what they can bring to the team.
"I've also said it before, Andrew Robertson showed up against Crystal Palace," he continued.
"Before he showed up, I think everybody thought 'Robertson from Hull?' and now think 'Oh my God, he's really strong!' I'm completely fine and happy with him.
"Dominic Solanke showed everything you want to see from a new player in a really short time. Mo Salah, we don't have to talk about this.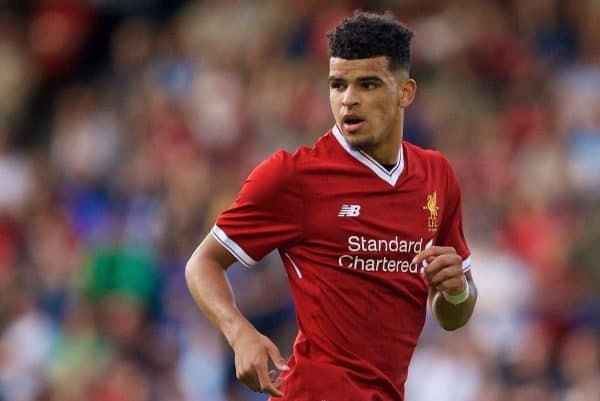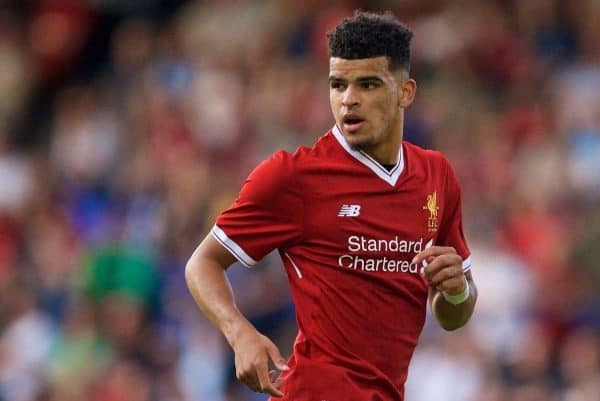 "That's the situation. We work on it, you can imagine. We are in talks. Will something happen? I don't know.
"Obviously this transfer window is different to all other transfer windows.
"We will see what happens. I'm happy at the moment. Will I be happy on 31st still? Not sure. Will I be happier? Possible—we will see."